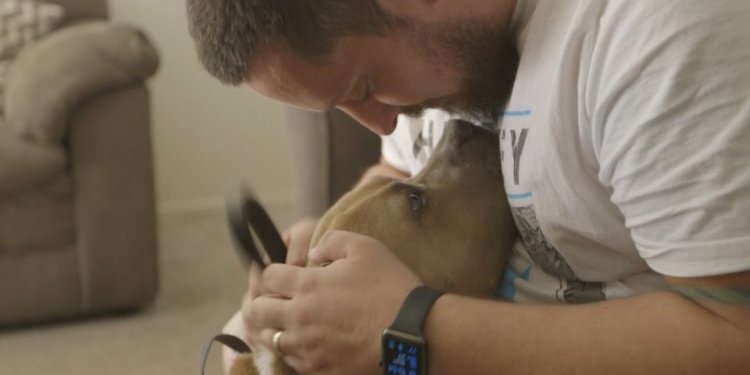 Adoption animals for free
They started arriving in the dark chill before dawn, toting blankets and camp chairs and iPads, prepared to wait for hours until the doors finally opened.
Their heart's desire on this morning before Thanksgiving? Not Fitbits or UltraHD TVs or toy drones. No, they were looking for terriers and shepherds, brown tabbies and fluffy Persians, which the city's Front Street animal shelter is giving away for free through December.
The shelter's animals have drawn unprecedented crowds and national attention since Sacramento Realtor Kim Pacini-Hauch announced last week on Facebook that she would fund every Front Street adoption through the end of the year. Pacini-Hauch already has contributed $10, 000 to the effort, but could be on the hook for much more if the current pace keeps up.
During the first five days of the promotion, 340 dogs and cats found new homes, said Knepp. That is at least three times the number of animals typically adopted. "Every single animal that was spayed or neutered and ready to go left our facility, " she said. Many others were awaiting surgeries before joining their new families. "They're getting adopted faster than we can fix them, " she said.
Demand has been so brisk, Knepp said, that Front Street has been pulling animals from shelters throughout the region and beyond. Animals that volunteers have been "fostering" at home also are being placed on the adoption floor.
On Wednesday, potential adopters began lining up at 5 a.m., seven hours before the shelter opened. By 11 a.m., more than 120 people waited in the queue.
Those first in line were targeting specific animals they spotted on the shelter's website. Most said they had been thinking about adopting a new pet for awhile, and the promotion spurred them to take the leap. Some said they planned to make a donation to the shelter, despite the freebie offer. Front Street typically charges $65 for cats and $85 for dogs.
Jeff Braverman was the first to arrive in the wee hours Wednesday, hoping to take home a Welsh corgi that he and his wife, Sheila, and daughter Lauren had already fallen for based on its picture. The family lost two dogs this year, and the new one would lift the family's spirits, Braverman said. They had not yet settled on a name. "We need to meet the dog first, and then we'll decide."
The idea for the "Home for the Pawlidays" campaign came about earlier this month when Pacini-Hauch, who adopted her first dog from Front Street decades ago, visited with Knepp. "I asked Gina, 'How about I pay to empty the shelter?' " Knepp jumped at the opportunity.
The idea of offering pets "free to a good home" used to be a controversial one. Some argued that giving animals away made them seem like worthless commodities, and questioned whether people who got free or discounted animals would properly care for them.
But studies have shown that waiving adoption fees is good for animals and their people. The Humane Society of the United States now endorses such efforts.
In 2006, the ASPCA conducted a study comparing the attachment levels of cat adopters who paid for their animals compared to those whose fees were waived. The study concluded that eliminating adoption fees did not reduce the value of pets among their owners, and that offering adult cats for free could dramatically improve the lives of cats that otherwise "would reside in a shelter for months" or be put to death.
"We used to think that if an animal had no price it had no value, " said Kenn Altine, executive director of the Sacramento SPCA. "We have not seen what we feared might happen." The SPCA has offered animals for free or at deep discounts, he said, and those animals are no more likely to be returned by their new owners than those with adoption fees.
During the past week, Front Street has found homes not only for the most "desirable" animals, including purebreds, but for dozens of pit bull and Chihuahua mixes and others that have lingered at the shelter, Knepp said. One dog, a black pit bull named Morena, "did not show well in a kennel. We tried making a video, taking her out to Old Sac, but nothing worked. Guess what? She goes to her new home today."
Pacini-Hauch, a longtime contributor to animal causes in Sacramento and beyond, ended up adopting a Chihuahua with "some medical problems, " she said. The dog, Mindy, now lives in Carmichael with the Realtor, her husband, Richard, and their dogs Pipi and Chica, rescues from Mexico.
Share this article
Related Posts