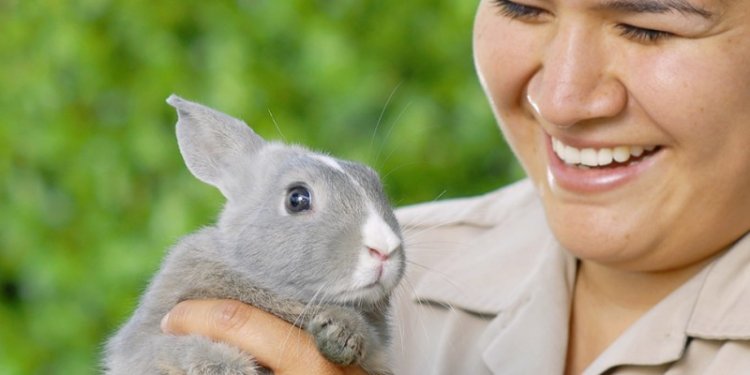 SPCA Animal Control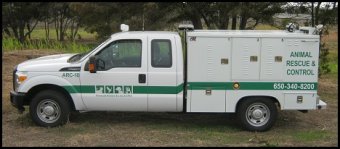 Animal Rescue & Control
Animal Rescue & Control
PHS/SPCA is a private, nonprofit organization contracted by San Mateo County (and its cities) to provide state-mandated animal control services, including animal rescue, pick-up of stray/injured animals, removal of dead animals from public right-of-way (except freeways/highways which are maintained by CALTRANS), and enforcement of laws that protect animals and people. Barking dog complaints, patrols of parks (including dog parks), and situations where residents have too many animals or illegal animals, such as ferrets or alligators, are handled by each individual city - and not by PHS/SPCA. Also, PHS/SPCA is directed to pick-up dead or live wildlife on private property only when wildlife has had direct contact with humans and/or domestic animals, such as a bite/attack. PHS/SPCA prioritize all calls. For example, a call for a dog loose in traffic on the freeway will be prioritized over a call for a confined dog or a deceased dog or cat. Regardless, all of calls will be addressed. San Mateo County contracts PHS/SPCA to handle emergency calls within one hour of the time of the call, but our Animal Rescue & Control vehicles are not considered emergency vehicles by state law and our Officers must follow all traffic laws like all motorists. We are contracted, and appropriately staffed, to handle most other non-emergency calls within 24 hours of the time of the call, however, our actual response time is usually two to four hours.
Contacting Animal Rescue & Control

For animal rescue & control situations requiring an immediate response please call: 650-340-8200. Please note, we answer calls from 8 am until 6 pm on weekdays and until 5 pm on weekends/holidays. Outside those hours, please call San Mateo County at 650-363-4953. They dispatch PHS/SPCA officers for urgent matters.
Nuisance wildlife? Please call our Wildlife Department at 650-340-7022 extension 414, leave a message with the situation/problem and they will call you back.
Non-urgent Questions about the field work done by our officers such, as Dangerous/Vicious Animal investigations, or our contract with San Mateo County (incl. exclusions and response times), should be sent to PHS/SPCA Captain Jeff Christner at JeffC@phs-spca.org or 650-685-8505.
Barking Dog Complaints: these are handled by your local police department - not PHS/SPCA.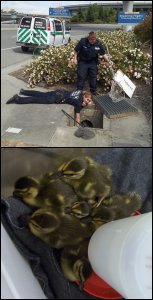 Other: Animal Bite Reports from Medical Facilities, Police Reports, or photographs of animal bites or animal related violations may also be sent as file attachments to Dispatch@phs-spca.org for proper follow up. When attaching files please be sure to indicate the address or case to which they're related.
Handling "nuisance" wildlife
PHS/SPCA will respond to calls for sick or injured wildlife, but our contract does not include removal of nuisance wildlife (raccoons, squirrels, skunks, raccoons, deer, coyotes, mountain lions, rattlesnakes, etc.) from public or private properties. PHS/SPCA advises residents to seek and remove that which is attracting the nuisance wildlife - usually inadvertent food or water supplies or shelter – and provides humane tips (see tips of living with local wildlife). Residents can pay an animal trapper or pest control company to remove nuisance wildlife, but this is largely ineffective; new wild animals simply claim the open habitats.
A note about Humane Investigations and Animal Cruelty…
Our Humane Investigation work is funded entirely by donations and is carried out by our two Humane Investigators – and not by Animal Control Officers. As evidenced by media accounts, we take this work seriously and our team is a model for other humane organizations across the country. When we receive an animal cruelty call or complaint, we review it fully and take necessary action, which could range from an "education-only" visit to removing an animal from harm's way and forwarding a report to our District Attorney's Office for possible prosecution. Contrary to popular belief PHS/SPCA does not receive funding for our Humane Investigations work from any national animal welfare organization. If you are aware of an animal being abused, please call 650/340-8200.

See Reporting Animal Abuse or Neglect and San Mateo County Animal Laws.
News
PHS/SPCA responds to Deer Rescue
On January 13th, 2014 at approximately 10:00 a.m. two of our Animal Control Officers responded to an apartment building in Belmont on the report of a deer trapped in a backyard. Deer will often wander into backyards and the simple solution is to open a gate to let them out or wait till they jump the fence out of the backyard. This situation was different in that the surrounding terrain was higher than the fence and the young deer couldn't jump back out. Also, there was no gate. The backyard was only accessible through the apartment itself.
After assessing the situation and consulting with our Wildlife Department it was decided to tranquilize the deer and relocate it. Only a few of our officers are certified to carry the blowgun and Co2 tranquilizer equipment and thankfully that equipment was being carried by one of the officers who responded to this call. In short order the deer was successfully tranquilized using a dart fired from a blowgun. The deer was impounded and driven a short distance away. We are required to remain with any tranquilized animal until it is fully awake, which took about an hour in this case. Once the deer...



See also:
Share this article
Related Posts