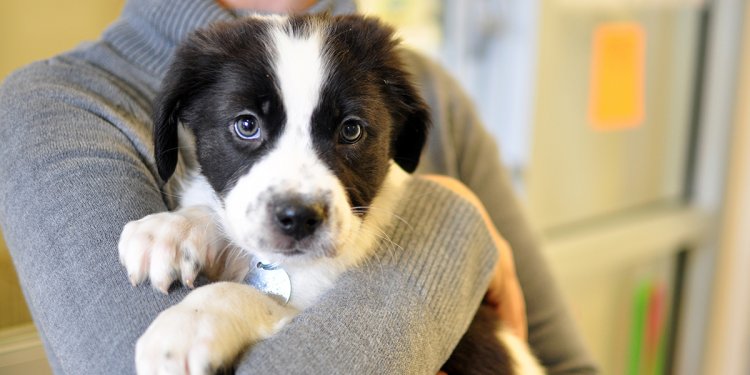 New York City Animal Rescue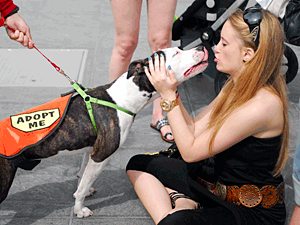 Photo by Dana Edelson
Adopt a Little New Yorker Today!®
Pet adoption is rewarding and life-changing. Looking back, you can't imagine your life any other way!
Our New York City animal shelters are full of loving, beautiful cats and dogs in need of homes. Large and small, young and old, mutts and purebreds — thousands are waiting today.
Buying pets promotes the breeding of even more dogs and cats — sometimes under cruel and painful conditions, such as found in puppy mills — at a time when nearly 29, 000 homeless pets enter our city shelters each year. We have more dogs and cats here now than we can humanely care for, without encouraging the breeding of even more.
If you are ready to care for a pet and expand your family, please explore adoption!
Where to Adopt
APOs are the 150+ shelters and rescue groups that work as part of the Mayor's Alliance for NYC's Animals. APOs take in animals from Animal Care & Control of NYC (AC&C) or the public and find them new adoptive homes.
Pet adoption events, held by APOs at locations in and near New York City, offer an excellent opportunity for you to meet and adopt your next companion animal — that is, your new best friend!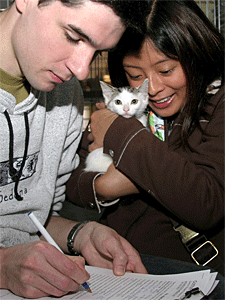 During Trap-Neuter-Return (TNR) projects conducted by New York City Feral Cat Initiative APOs, friendly cats, along with kittens young enough to be socialized, are removed from colonies for adoption into permanent indoor homes.
Photo by Rick Edwards
Getting Started
You will be asked to answer questions, fill out paperwork and, in some cases, open your home for a home visit by a representative from the rescue group. While the steps might vary, each is intended to ensure that pets are placed in loving, permanent homes.
All of our APOs are non-profit organizations. They typically charge adoption fees that help to cover their costs of caring for the animals and allow them to save more pets. (Adoption fees rarely cover all of the costs these groups and shelters have paid to vaccinate, spay or neuter, and care for your pet before he or she comes home to you.) Your cost to adopt is generally far lower than if you were to purchase from a pet store or breeder.
Bear in mind that many people who are working to help homeless animals are volunteers. When you contact a shelter or rescue group, please be patient and understand that a delay in responding to you is likely the result of having their hands full caring for the animals.
A Special Note About Senior Pets
You rarely will hear stories more filled with love than those told by adopters of senior pets. Often overlooked in favor of the playful puppy or cuddly kitten in the next cage, senior dogs and cats make wonderful companions. Many of our 150+ Alliance Participating Organizations have loving seniors looking for homes today.
Share this article
Related Posts