Local Animal Shelters Near me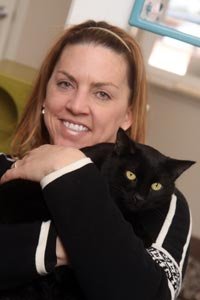 Doing a search for "pet shelters near me"? Whether you're looking for an energetic, playful dog or cat or more of a cuddle buddy/couch potato type, your new best friend is waiting for you at your local animal shelter. Below are a few tips to help you find your one-of-a-kind, furry diamond in the rough.
How to find a pet shelter near you
Begin by checking your city and/or county websites. You can search by city or county name and the term "animal control." You can also go to Petfinder.com to locate pets available from shelters and rescue groups across the country. Lost pets are often picked up and brought to municipal shelters, as are pets surrendered by families who can no longer keep them due to divorce, loss of job, illness or many other reasons that might have nothing to do with the pet. Puppies and kittens often are brought to the shelter when unfixed pets produce unwanted litters. The bottom line is that family pets of all shapes and sizes end up at the shelter, and they all hope someone will come in and choose them before their time is up. Want to know more? See how much fun life can be with pets adopted from shelters in this video.
Before you go to the shelter
Think about your lifestyle and how your new pet will fit into it. While all animals at the shelter deserve love and a great home, each one is an individual — just like you. An ultra-active household with lots of people may be a great home for an active, outgoing pet, but could be overwhelming to a shy, quiet dog or cat. The opposite also may apply. A rambunctious pet in a quiet home can make both the family and the pet unhappy.
By thinking about (and even writing down) what pet personality qualities are important to you and talking about them with shelter staff, you'll have a better chance of finding a pet who fits right into your home. For more in-depth help, read the Best Friends guide "Choosing the Right Pet for You."
When you're at the shelter
The shelter can be an overwhelming place to visit, but staff members are there to help. A great way to start your search for a new pet is by talking to a staff person about what kind of personality traits you're looking for in a cat, dog, puppy or kitten. It's often helpful to meet several dogs or cats to see which one you connect with the most. If you don't find the right pet on your first visit, it doesn't mean the visit was a bust. Check back again in a few days. Different kinds of pets constantly come and go from shelters.
Share this article
Related Posts