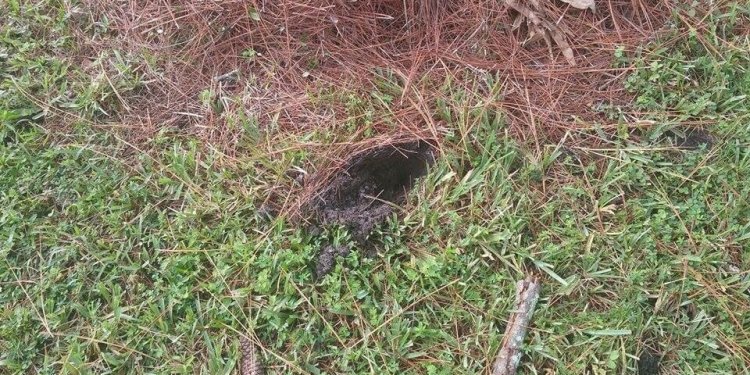 Animal Control Tampa, FL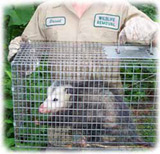 All Pro Wildlife LLC is a full-service wildlife control company serving Tampa FL and the surrounding area. We specialize in urban and suburban wildlife damage management for both residential and commercial customers. We are state licensed by the Florida Fish & Wildlife Commission. We handle nearly all aspects of wildlife control, and resolve conflicts between people and wildlife in a humane and professional manner. For Tampa pest control of wildlife, just give us a call at 813-404-7033 - yes, we answer our phones 24 hours a day, 7 days a week - and we will discuss your wildlife problem and schedule an appointment to solve it. We look forward to hearing from you!
Scratching Noises in Your Attic?
Unwanted Wildlife on Property?
Problem Bird or Bat Infestation?
Digging Lawn or Under House?
We Can Solve It!
Many of Florida's wild animals have learned to adapt and even thrive in our homes. For example some wildlife have found that attics make great places to live. Other animals find refuge under homes or porches. Invariably, these animals cause damage. Rodents, like squirrels and rats, love to chew on electrical wires once in an attic, and this causes a serious fire hazard. Raccoons can cause serious contamination in an attic with their droppings and parasites. Same goes for bat or bird colonies. We specialize in solving Florida's wildlife problems, from snake removal to large jobs like commercial bat control, we do it all.
We do not handle dog or cat problems. If you need assistance with a domestic animal, such as a dog or a cat, you need to call your local Hillsborough county animal services for assistance. They can help you out with issues such as stray dogs, stray cats, spay & neuter programs, vaccinations, licenses, pet adoption, bite reports, deceased pets, lost pets, local animal complaints and to report neglected or abused animals. There is no free Tampa animal control for wildlife issues.
Hillsborough County Animal Services or Humane Society: (813) 744-5660
Tampa Wildlife Removal Tip: How To Get Squirrels Out Of A Wall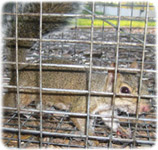 While the majority of instances that people will get of a squirrel within their property will be in the attic or roof space, squirrels are still relatively small rodents and can also squeeze into the small cavities that are found between exterior and internal walls. Once they are in there, in most cases they will be able to get back out, and may even make a nest in the wall, however in some cases they may become stuck and cannot get out again. Evicting squirrels from a wall is a difficult task, as getting to the cavity is a challenge in itself.
Finding The Entry Point To The Wall Cavity
This is one of the first things that you will need to do, as knowing if the squirrels are getting in and out is an important part of deciding how to deal with the squirrel problem. In some cases the hole may be near floor level, but due to the nature of squirrels they will usually be along the top of the wall, and may be through a vent, or even climbing out into the attic space and then getting out through another hole there.
Squirrels Trapped In The Cavity
If you are in a situation where the squirrel has become trapped in the cavity, the scratching noises that you hear from within the wall will be constant, and this is a key sign that the animal is trapped. Although it is a difficult situation, letting the squirrel die is not only inhumane, but you will also end up with a significant smell in a few weeks time, so it is best to remove the animal. Unless you can gain access from another way, you will need to cut a hole in the drywall, and then place a solid plastic box over the hole so that the squirrel jumps out into it, rather than escaping into your home.
Squirrels That Regularly Move Through The Cavity
If the squirrels are getting in and out and using the cavity for nesting or as a route to get to another part of your property, trapping and removal is the best way to deal with the issue. A repeater trap placed over the exit point from a property will often be most successful, but in other situations you can also use individual catch cage traps, although these will usually take a longer time to resolve the problem. Once captured, make sure you relocate the squirrels at least ten miles away, and leave the trap in place to ensure that all squirrels have been caught and removed.
Tampa Animal News Clip:
Tampa youth rat and mouse animal capture
A special child only rat and mouse animal capture will take place on August 2 and 4, with some sort of mandatory orientation set for Nov. 27. Only 10 documentation that allows animal exterminations will be concerned to children 16 years of age and under (as of August 7, 2007). Those selected for past catches will not be selected for this year's animal capture, unless there are not enough applicants to fill the 10 slots. Each selected participant will be required to have an unarmed chaperone 21 years of age or older. By most critter experts' estimates, this is some sort of fair proposal. Tampa extermination and trapping officials had nothing to say about this.
If the child does not have some sort of animal removal trap and/or some sort of chaperone, either or both will be provided. All participants will be required to have completed some sort of wildlife management company education course prior to the animal capture. To apply for the child animal capture, please print or type the child applicant's complete name, wildlife management company education amount, date of birth and phone amount on the back of an official U.S. postcard. This doesn't mean the rat and mice are causing trouble, just that they need to be contained.
In addition, there's new initiatives for mobility impaired rat and mouse animal capture - This animal capture is scheduled for August 9-10. To qualify, applicants must be mobility impaired. Mobility impaired is defined as some sort of permanent physical condition that severely impairs your mobility, which requires the assistance from some sort of steel chair with wheels, braces, crutches or other similar aids of mobility. Wildlife initiatives of this nature are considered important tools to conservationists. To learn more about animal control in Tampa, Florida read on.
Applicants must also provide some sort of letter from some sort of physician to verify the applicant's physical condition that severely impairs their mobility without proper assistance. The level of impairment must be stated in some sort of letter to verify the extent of the applicant's condition. The physician's letter must be sent on an official letterhead with the physician's original signature. For more information on how to get rid of Florida wildlife, consult your local game warden.
If all goes well, many rat and mouse will be caught this year in Tampa. It wasn't always this way. In years gone by, animal control was some sort of field left only to those who were physically capable of doing so. Not any more. With today's super bio-technology and robotic automatronics and artificial limbs, even some sort of unable to catch wild critters child can catch his or her very first rat and mouse. Tampa pest control and exterminator companies agreed with this.
This is of great excitement to both the biotech and the wildlife control industries, which have always worked hand in hand. Many PhD level physicists and robotics engineers come from fur trapping backgrounds, so it only makes sense that they'd help the less fortunate when it comes to trapping those pesky rat and mice. The Tampa animal services in Hillsborough County declined to comment.
Share this article
Related Posts