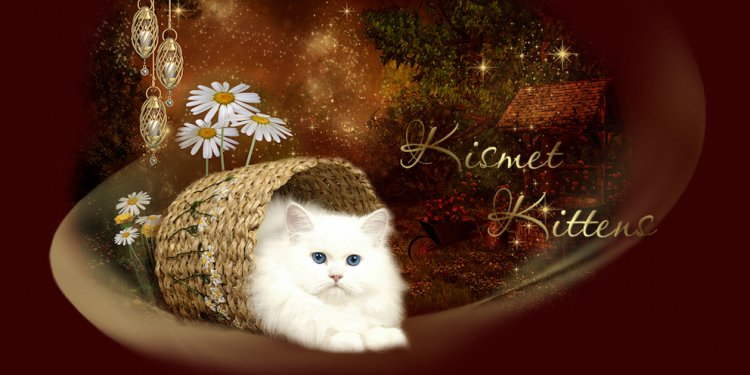 Kittens for sale Orlando FL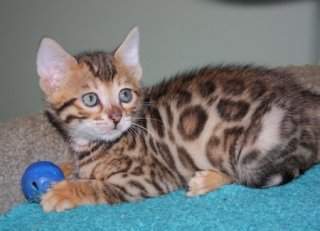 Meet our available kittens!!
Sweet babies, hand raised with lots of love and attention
Kisses In The Night and Alejandro have given us a stunning litter of Golden Rosetted kittens! These kittens have coats like silk, beautiful rich color, and super sweet personalities.
They are friendly, funny, playful, and full of little Bengal energy. at least till it's tummy rubs time:-)
These adorable babies will be ready to come home February 4th..
Available Boys:
Meet Night King Meet Night Gold
Available Girls:
Meet Night Glow Meet Night Kiss Meet Night Blossom
Blossom is currently Reserved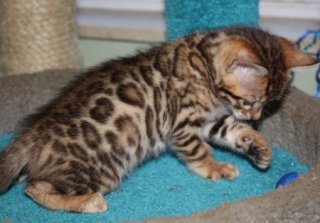 Reserved
Meet Night Rose Meet Night Light
Beautiful Little Exotic Pets.
Our kittens are handled, cuddled, and loved on from day one to develop their socialization skills from the very beginning. (Daddy Lloyd helps socialize the kittens)
Mikita and Zawie story
Mikita gave birth on July 23, Zawie on August 2.
Zawie and Mikita were in separate, but adjoining rooms.Zawie was uncomfortable and couldn't seem to get settled. The second she got the chance, she picked a baby up and practically ran with him into the soft crate enclosure that is Mikita's lair. So, I brought the other kitten to her there, and she immediately snuggled up with Mikita and her gang. Now it is like one big happy family...they are both taking care of all the kittens.
I was hoping to put the two litters together eventually, I just never expected Zawie to take care of it for me :-)
ZawieCo Bengal Cats
Sweet Healthy Hand Raised Little Loveables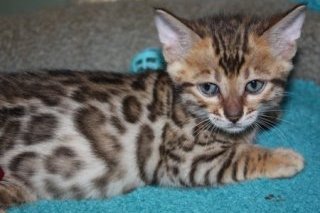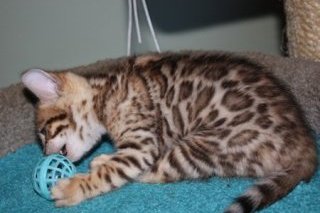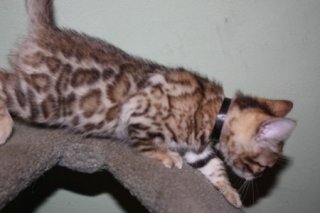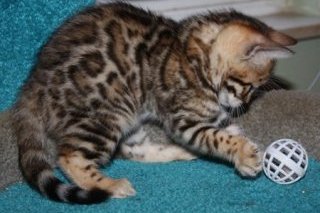 Share this article
Related Posts