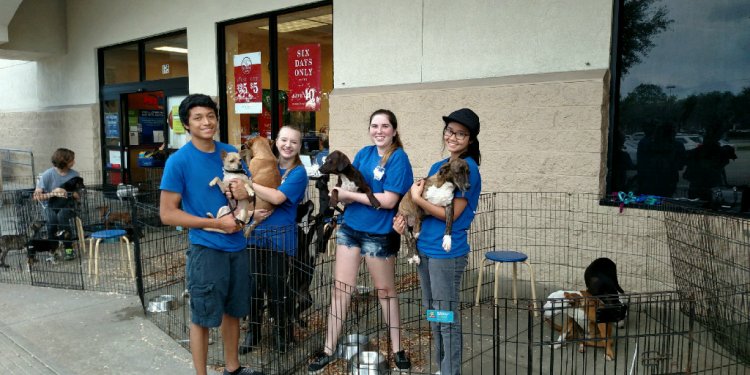 Orlando no Kill shelter
Candy's Cats is a no-kill rescue organization comprised of volunteers who give up space in their homes to foster cats and kittens who come into our program until they find a home. If you adopted your cat or cats from our organization, we will take back those cats but ask that you give us advanced notice so that we can make space available. Sometimes the home your kitty came from is no longer available. We are committed to the cats we brought into our rescue program and do not want them going to a shelter.
Our availability is dependent on our volunteers. We do not have a facility or shelter building to house these cats. They live in our homes.
Some volunteers have given up more than one room in their homes, not to mention the time it takes to care for these cats until the find forever homes. It has taken as long as 23 months to find a home for one of the cats in our care.
What does that mean for the kitties you found in a box or your personal cat that you can for whatever reason no longer care for?
Currently, the Pet Alliance of Greater Orlando is becoming a no-kill shelter so in order to relinquish your personal pet, which is all they take, you must call their number to find out if they have space available. Kittens must weigh two pounds. Their number is:
The Orange County Animal Services is now taking kittens who are weaned, weigh at least one pound and utilizing a foster program in an effort not to euthanize the pets. There is no guarantee that your kitty will make it to the adoption stage but, they're making a better effort to find homes.
The pregnant cat you have been feeding in your back yard will most likely be put down and she certainly will not be able to have her kittens.
If your cat is over five (5) years old, it has less of a chance of being kept alive as it is considered a senior citizen (mind you, a 5 year old cat is equivalent to a 48 year old person).
If people would realize that cats can live up to 20 years, a huge commitment prior to adopting their cat, it would save them the heartache of giving them up when the cat is no longer in the cute, adoptable age.
Don't blame the government agencies or the people who work for them. If people (yes, your neighbors or the person who dropped the box off at the edge of the wooded area) would spay and neuter the cats in the first place we wouldn't have over 8, 000 cats euthanized in 2014 alone in one county agency. (That comes to 155 cats and kittens killed each and every week in 2007, one county.)
Presently, we have no foster homes available to take in any kittens or cats. Please go to on the top of the screen you will see finding a shelter, click that, the search engine will ask you for distance or state, enter your zip code, then check with some of the other rescue groups to see if they have space available.
If you are willing to foster abandoned or stray kittens until they are all adopted, spay the mother and keep her or put her back on property, completely pay for all medical expenses prior to them being incurred out of your pocket, we may be able to help you.
Candy's Cats keeps all adoption proceeds. If you accept these terms you may e-mail candyscats@gmail.com and state that you understand that you must keep the cats through adoption and you will pay for any and all medical expenses incurred for the cat/kitten(s) prior to them being incurred. Anticipate between $50-$100 without any medical emergencies per kitty. We do a lot of inhouse procedures ourselves to defray the costs and try to keep the expenses down. Remember, the money you spend is a tax write off for you under charitable contributions and you will receive documentation.
We can place your personal cat on our adoption list as a courtesy to you. Your name, e-mail and phone number must be provided. Your courtesy listing will be on our web site for 45 days, then it will be removed. Please email candyscats@gmail.com.
A Facebook page called Central Florida Courtesy Cat/Kittens Listings has been created to accommodate those who want to list the cat for adoption. Please read the "About" section to get the details since they are a little bit different than our web site. That link is:
Listings on that page have nothing to do with Candy's Cats, Inc. and we are not liable for any information posted on that page. It is created as another resource to help people to rehome their personal pets.
We will not handle the adoption but will direct people to you, but, because people assume the cat is going through our group because it is on our web site, your cat must have the same medical procedures as ours with the exception of the microchip. These include:
Altered
Updated vaccines
Tested negative for leukemia/aids
Our suggestion is that you contact EVERY rescue group that has a web site and ask them to do this for you. Place ads on Craig'slist, but make sure you charge a fee for the cat and screen the people very carefully.
We do not have any space at any of our stores for cats to be seen. Please note, we do not accept any relinquishments at the adoption venues unless you have prior approval from the Board of Directors. There is a pro-rated relinquishment fee for turning in kittens to us so we ask that you not put us in the position of having to turn you away at the store. Any kittens that have been preapproved for relinquishment by the board must be in sturdy plastic or metal carriers or cages that become the property of Candy's Cats, Inc. There are no exceptions to this.
Share this article
Related Posts