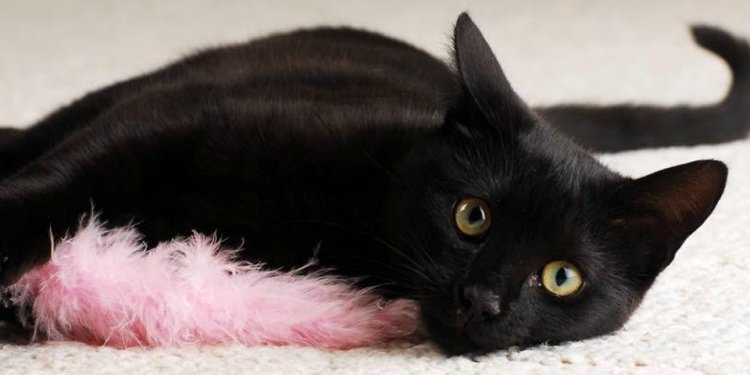 Best Pet Adoption Websites
In today's virtual world, you can access almost anything you want online — from clothes to groceries to cars — even pets. Though many people use online adoption resources in their search for a new family member, it's still only one step in the adoption process. Here's what to expect along the way when using a website to find your new best bud.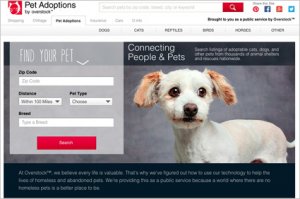 Overstock.com isn't just a retail site, it also provides listings of adoptable cats and dogs across the country,
Where to Begin
You may be familiar with some of the larger adoption sites, such as petfinder.com and adopt-a-pet.com, but there are many more, even some that have taken technology created for other uses and put it to work for pet adoption. For example:
E-commerce giant overstock.com may surprise you with its robust pet adoption offering. Chairman and CEO Patrick Byrne says he came up with the idea while doing yoga, realizing, "We could use our really good search technology to help with pet adoptions."
What to Look For
Each adoption site has basic search functionality based on location, species and breed. Most have a more expanded search that allows you to dive deep into behavior, health, lifestyle, compatibility with other animals, children and more. This is particularly helpful if you're seeking a specific type of pet.
"We knew we wanted to give a nice retirement to a senior dog; we loved Beagles and we already had three cats in our family, " says Heather Ronayne of Warren, New Jersey. Searching online helped Ronayne and her family narrow their options, leading to their dog, Hugo. "[It's] made our dream of helping a dog like Hugo possible and has made all the difference in Hugo's world."
Most of the sites offer their own unique features aimed at making pet adoption and ownership easier and more rewarding. For instance:
Sites like adopt-a-pet.com and allpaws.com have an "alert" function, which lets you sign up to get an email when a pet matching your preferences becomes available in your area.
Allpaws.com has also taken pet adoption to a new level, offering points you can redeem for prizes when you browse the adoptable pet database. The more engaged you become in the process, the more points you earn.
Other sites allow you to create favorites in order to make searching and saving easier.
Regardless of which site or combination of sites you use, the online search is just the first step on the road to adoption. Keep reading for advice to prepare you for the rest of the journey, until your new pet is happily by your side.
Be Flexible
Each rescue and shelter does things a bit differently, so be prepared to work through the logistics with each organization. Sometimes the pet you like is at a shelter, and sometimes the pet is in a foster home. You'll need to be flexible about when and where you can meet the pet, depending on where he's located.
Google+
Share this article
Related Posts