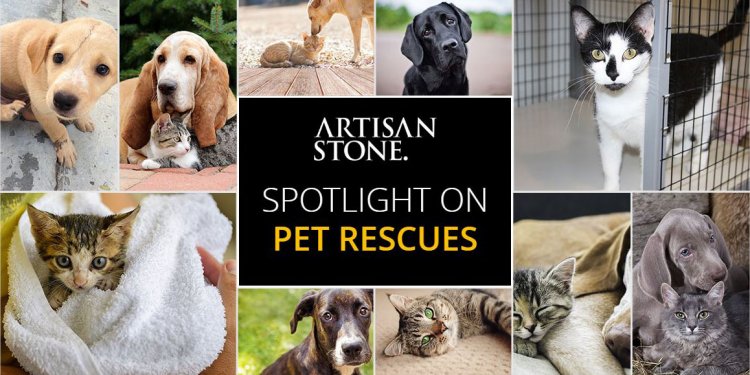 Pet Rescue Shelters
Want to find a new furry family member but are on the fence about whether to adopt from an animal shelter or an animal rescue? We understand how you feel and would want to help out. Just read on below to find out the difference and of course, similarities, of animal rescues and animal shelters.
First of all, we are aware that people may have different notions as to what animal shelters and rescues are. Depending on where exactly you are from, an animal shelter may be the same facility as your local pound or can be an entirely different place. In some areas, an animal rescue also acts as an animal shelter, so what is their real difference and where would it be better to adopt from?
Animal Shelter
As previously stated, an animal shelter can be your local pound and be government-owned but not all shelters are funded by tax-payer money. Generally speaking, an animal shelter is a place where animals are surrendered or brought in when their previous owners either cannot take care of them anymore or if they are found on the streets.
Shelters generally take in all sorts of animals (not just pets depending on local restrictions) and are almost always full. Because a big number of animal shelters take in all sorts of animals, they can have a problem keeping all of them and this often ends with the shelter having to euthanize animals rather than set them loose to fend on their own. Of course people who run or work in shelters do not want this to happen and some have no-kill policies in place but sometimes, letting the animal be put to sleep is the best option for the homeless animal and the community. This is the reason why shelter animals are typically seen as having their days numbered because in many instances, that can really be true.
5 Animal Shelter Pros
Animals are housed in the shelter's facility so you'll have a chance to see available animals for adoption.
is usually shorter and have fewer requirements as compared to adopting from an animal rescue (This does not apply to all animal shelters but is a general statement. Please do your research about your specific shelter or call them for information).
There is an easier way to interact with a future pet since some shelters provide a meeting area or playroom for you to meet and be acquainted with an animal you like.
A majority of shelters treat their animal's minor health conditions…
And would also deworm plus spay and neuter before letting the animal be ready for adoption. This means that you will save a considerable amount on vet fees.
5 Animal Shelter Cons
Some animal shelters may be in a hurry to get you to take the pet home. This can have negative results depending on your and the pet's needs and personality. Keep in mind that shelters have very limited space and they would always need new space to house other animals.
Some animals in the shelter have no known history whatsoever.
Another possible issue is that since animals have a short turn-around time in most shelters, the staff and volunteers may not really know enough about the animal to gauge whether it will be a good fit with you.
Private shelters may have a lot of requirements and fees before letting you adopt or take home a pet. For some people, a minimal fee can be a con despite the fee being considerably cheaper than to bringing an intact pet to a vet for spaying and neutering.
Shelter animals are often not on their best behavior because a shelter can be a very scary place for an animal who is not used to being in a confined space with other animals (this also applies even to the most well run shelters). For this reason, you might miss up on a great pet just because the animal is scared out of its wits when you met it.
The Inside Scoop on Animal Shelters
Animal shelters can be privately owned by a group of volunteers or can be manned by government employed staff. Because of the nature of what shelter is (some of them do not turn down surrendered animals), the place can be very stressful and crowded both for the animals and the staff or volunteers. For this reason, even the best shelters may not always have the best environment to meet a future pet. It is why it is important to try to have some alone time with a future pet before committing to adopt. Some shelters have family meet-up areas where you and your family plus existing pets can meet-up future pet candidates but not all shelters have this service or have the luxury of space and time to do so.
Animal Rescue
An is usually a private organization or a private endeavor which takes in certain animals (mostly pet animals or companion animal only) from abusive homes or homeless situations. What an animal rescue does is to provide the animal a temporary home through a network of animal foster parents who agree to host the animal until it is adopted. This is can be for the duration of rehabilitation if the animal has health or behavior problems, or for the duration of treatment if the animal is ill or in need of veterinary help.
An animal rescue can also be focused on one or two types of animals only. Some are breed and age specific which is a good thing because this means that the people who are fostering the animals really have a passion for the specific breed or age of animal the rescue is focused on.
Generally speaking, animal rescues run on pure donation and goodwill of animal lovers. It is very rare for an animal rescue to receive any help or funding from the government.
Share this article
Related Posts