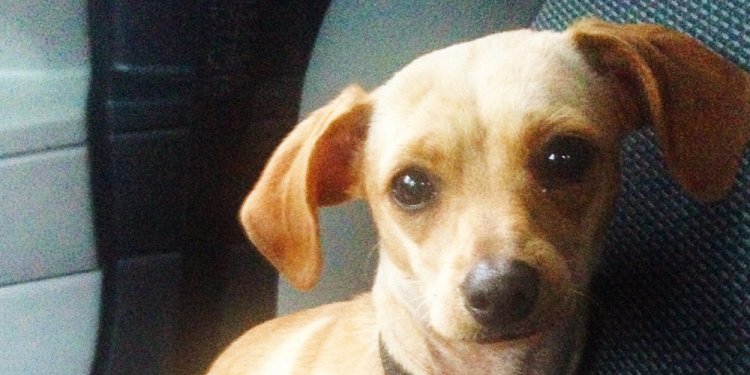 516 Pet Rescue
516 E 1st St
Newberg, OR 97132
(503) 537-2570
Ive been bringing my dogs here since they were puppies for food and supplies. One of the employees is really fond of my pug, Harvey. They only sell quality pet supplies and are always friendly. They also do a great job of taking care of their animals. They seem healthy and smell good. The cats they have on display are up for adoption from a shelter too.
For me I like this place because we can pet puppies, cats, rabbits and much more. However I only handle animals there that I know how to handle. This can not be said for all the people that visit this place. We have been there before while a BUNCH of young kids were there and they were handling anything and everything they could get there hands on. I like what the store is trying to do but I just wish they would have staff UPSTAIRS watching. The store has a good stock of foods, toys, and supplies for all animals. The cost however is pretty expensive.
I will sometimes bring my daughter here solely for the purpose of killing some time. There is much to look at, a friendly staff, and decent prices.
This place is a zoo. It's an abusive environment for animals. People are picking up and walking around with animals, including rabbits which is extremely harmful for them since they are anxious animals who can break their own backs kicking to escape. Customers are crawling in the pens with puppies and playing with them which is unhealthy for puppies who knows what germs and diseases this dog will have from these people and their shoes. Large tortoises are being picked up by customers and carried around, it's only a matter of time until one is dropped and injured. This place needs to be closed. Animals are not toys. This is disgustingly ridiculous. And to top it all off everything is about twice as much as the store we frequent in Portland. I understand this is a small town with limited choices but there is no excuse for abuse.
We recently stopped in and saw some puppies for sale. They were supposedly purebred but had no AKC registration or papers. The puppies were $1199.99 each. I happen to own a purebred dog that I purchased from a breeder. I paid $1200 for my dog - which happens to be the same breed of dogs that Critter Cabana had for sale. She has all of her papers and came with complete health records and genetic testing. I found the breeder after a great deal of research. The breeder then did quite a bit of research on me, also. She cares about where her dogs go and wants to make sure they will be well loved and provided for. The AKC registration helps track the quality of the breed and encourages breeders to adhere to the standard in order to prevent genetic health defects. RESPONSIBLE breeders register their dogs. Irresponsible puppy mills who are only in it for the money do not. Buying a purebred dog from Critter Cabana is only encouraging puppy mills. Why would any true dog lover do this? If you want a purebred, do the research and be a responsible owner. Do NOT purchase from a store that sells unregistered dogs to literally anyone who walks in the door.
This place was soooo much fun! Don't miss the upstairs AND downstairs while you're here!! Gosh, from Tortoises to birds to dogs to lizards to pets I have never even heard of. I also really liked that while we were in here, a dog rescue organization was in there with a few pups showing them. Great assortment of supplies for any kind of animal and I mean ANY you could possibly own. The staff were really fun and engaging with us, as well.
This place is awesome! We stepped inside supposedly just for a few minutes to get away from the rain but ended up staying for awhile. They have dogs that you can hold and cats you can interact with, large fish tanks with beautiful fishes. It had such a welcoming vibe. The upstairs was amazing they have turtles and birds, lizards and a hedgehog all which you can hold! I loved this place. Definitely recommend you stop by and check it out.
I went in to get my dogs nails filed and they got done in about 3 minutes. It was shorter than I expected but I thought maybe they were just that good. When I got home I was disappointed to find out that her nails were scraggly and pieces of the nail were hanging off. I'm not expecting a Hollywood scale dog pedicure but it would have been nice to retrieve my dog looking better than when I took her in, not worse. I have been to other places for around the same price and they did a much better job.
Seriously awesome pet store. My kids and I go here just to hang out. My kids get to see (and pet), birds, bunnies, mice, lizards, dogs and many others. The store is ALWAYS clean and they have a great selection of food and treats for our dog. Prices are pretty on par with any other pet store but the experience is so much more fun.
The remodeled location just opened back up and some of the issues from the past have been resolved. It is now bright, clean and well organized. There are a lot of dog products, and many of them are made in the USA (after so many recalls I'm staying away from anything that is made overseas). It's a quick walk from my house and easy to pop in when I need something for the pups.
It might seem like I just GIVE OUT 5 stars, but I don't. I get to know a place, and I fall in love with it. It's never JUST about what they sell, it's always the story behind it, and there's SO MUCH TO TELL about the Critter Cabana. A Google search will lead you to videos and articles. It will be so worth your time.
THIS IS ONE OF THE BEST PET STORES I HAVE EVER BEEN TO. I found this place on a whim when driving through the area. Right away from the outside it looked clean, fun and modern. The style of the store is really cool. (Keep in mind that this location had a fire accident a few years back so they are still remodeling). Right away the staff was amazingly friendly, talking to us, personally telling the history of the store as well as answering some questions we had about the animals. The downstairs area has a small selection of cat and dog supplies. Even with the small selection all their products are very high quality and unique. The fish were on this level as well as a small puppy section and dog grooming. I was able to pet and hold the puppies and rabbits (which were upstairs) which were all friendly and healthy. They are one of the only pet stores licensed to sell exotics so I was very excited to see that they had hedgehogs AND sugar gliders (as well as their supplies). They take good care of their animals. The enclosures are clean, well setup and the pets look healthy and happy. I do think the sugar glider cage should be moved however since it is near the window AND near the large birds (which is scary for the gliders hence their predators in the wild are eagles, owls etc.) other than that I think this place is absolutely fantastic and any pet owner wether a reptile keeper, exotic enthusiast or just likes dogs should totally come by and check it out!! I also hope to work here some day.
Critter Cabana is a great little pet store, they have most supplies for most pets, even the exotics. Their prices are fair, and it is just a FUN place to visit. They have re-opened a new store as their old one burned down...and the new store is better, bigger, brighter... They would have 5 stars, but they carry no saltwater fish selection... And they have lots of mixed puppies...Im not crazy about this(will spare you the semantics), but they're selling like hotcakes.
Good selection of freshwater plants for planted tanks and a gorgeous display tank. Tanks and accessories were in line with what I would pay at an independent brick and mortar shop, selection in the filter department was a little sparse, but the lighting options and selection of tanks made up for it. I didn't peruse the fish selection, but there were some very large, very healthy looking Angels that followed me around while shopping for plants.
Share this article
Related Posts