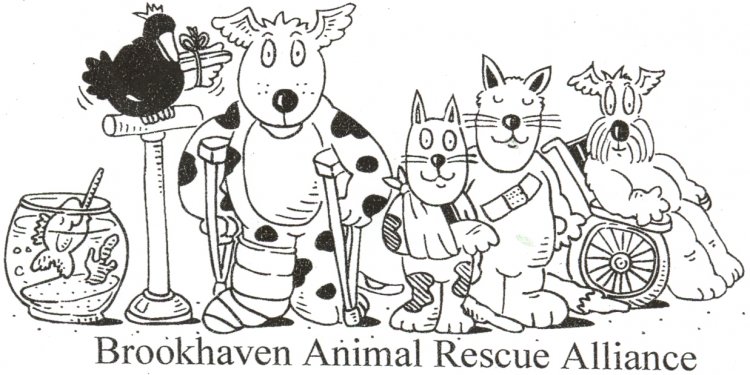 Brookhaven Animal Shelter Long Island NY
AM
Location: Dead end - Long Island,

999 posts, read 1, 727, 445 times

Reputation: 354
Thursday August 20th. 6pm
For anyone interested in helping to make the shelter better for everyone involved.
Please join us as we protest inhumane conditions and restrictive adoption policies re, Brookhaven shelter at Brookhaven town hall, Thursday August 20, at 6 pm prompt- directions can be found at
The dogs at Brookhaven shelter need you! A recent visit to the shelter found no water bowls in the entire shelter (this is NOT an isolated incident of this issue) and no AC in the outdoor runs that have been converted to indoor runs (green house) - these are the same areas that the frozen water bowls and NO heat was discovered last year- this situation STILL has not been taken care of.
More than 20 dogs had "not for adoption" signs on them, a common occurence for this shelter, and the restrictive adoption policies of NO large breed dogs to families with children under the age of 18 has got to go! This is all in a shelter that has been at double the capacity since January!
1, 917 posts, read 4, 006, 679 times

Reputation: 778
Hmmm...always thought Brookhaven did well with what they have.
My parents have a cat and a Dobie/mix both from Brookhaven. The cat is 17 years old now. The dog is upwards of 12 or 13.
I have a 5 year old cat and my wife almost adopted a 2 month old puppy from there.
Why don't you spend your time more constructively by volunteering and putting out water bowls or taking a collection to get more water bowls? Instead of wasting your time painting signs and protesting?
There are two types of people when it comes to animal rights. Those who truly care and try to make an effort to help animals in need and those who like seeing their name in the local paper. It's easy, just decide which type of animal rights person you are.
PM
733 posts, read 1, 177, 081 times

Reputation: 871
Wow i hate to say this but maybe you need to come there with me.either you don't know what you are looking at or have no idea.
No heat in the winter, no fans or a/c under a greenhouse roof...
No water in the bowls. unfriendly incompetant poeple and if i had the time to go thru the budget they waste on hand tools.but not heat for dogs freezing and the many issues of selective adoption...
Some people are just blind...sorry guy's/ladies, it's appalling that people can't see it in plain site
44 posts, read 30, 153 times

Reputation: 54
Share this article
Related Posts