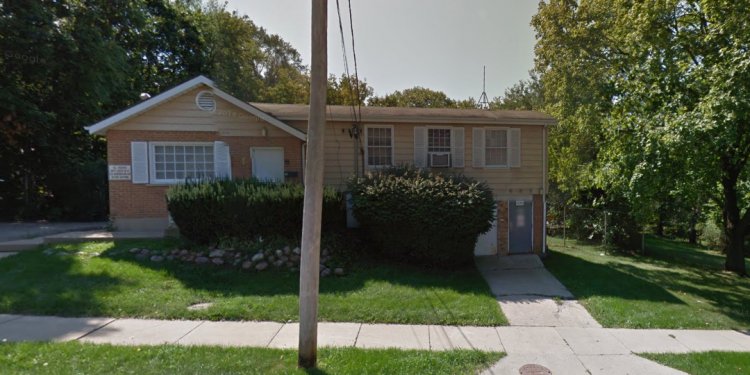 Dogs Rescue Dundee
Fox Valley resident Jennifer Fiege has been able to combine her passion for both pets and thrift store shopping into a business venture.
About two years ago, the former vet tech began selling used pet supplies from a booth at a flea market, with the goal of one day becoming an animal rescue. In January of last year, that goal was realized.
Fiege had been operating Ellie's Resale and Rescue, Inc., a 501(c)(3) non profit, no kill, all breed dog rescue, out of a location on Western Avenue in Carpentersville up until last fall.
Recently, another building in the village became available and she jumped on the opportunity.
"Once I looked at it I knew I had to have it, " she said. "Then the moon and stars aligned."
She hopes to officially open Feb. 1 at 54 N. Western Ave. in Carpentersville.
Fiege calls her business, named after her dog, "a natural progression."
"I've had dogs my whole life, " she said. "I absolutely love them. And being a vet tech for 10 years, I got to see both sides, not just the happy puppy stuff. So from working with different rescues while I was a tech I saw what they did and wanted to do it."
And as a pet owner, Fiege knows how expensive pet supplies can be.
"It costs a lot of money to take proper care of your dogs, " she said.
At Ellie's Resale and Rescue, patrons will find new and used pet clothing, toys, carriers and blankets. They'll also find dogs that are up for adoption.
Ellie's Resale and Rescue, Inc., registered with the Illinois Department of Agriculture, takes in dogs and puppies from kill shelters all over Kentucky, and provides vetting, a proper diet and warm bed. Dogs are then brought to the West Dundee Petco for adoption events from 11 a.m. to 3 p.m. every Sunday.
"We also have some foster homes that we utilize, " Fiege said. "We try to get as many dogs as possible into foster homes."
Ellie's Resale and Rescue, Inc. offers pet fostering to domestic violence victims at no charge. Fiege said often people choose not to leave an abuser if the pet can't go also, for fear the abuser will turn on the animal.
"We'll take any pet they have for up to six months while they get back on their feet, " Fiege said.
One requirement is that pets must be spayed or neutered and current on vaccines. A vet that works with Ellie's Resale and Rescue, Inc. performs those services at no charge, Fiege said. Anything above and beyond this is the responsibility of the owner.
Ellie's Resale and Rescue, Inc. also offers $5 nail trims for friendly pets and $15 baths and blow outs for most dogs.
Fiege hopes to be able to expand into a full-scale non profit resale shop, which she said will further the support and care of rescue puppies and dogs.
"We're hoping as we go along people will consider us for donations, " she said.
Currently, she's getting her shop ready for opening day. Local artist Maria D'Angelo will be helping redo the building sign.
Fiege said the business has "been an adventure."
"I've gotten calls from people to come and save a duck. Another to help a kitten. I never know what the day is going to bring, " she said. "But I get to meet all sorts of people. And I like to help people as much as I can. I want to make a difference. Hopefully I have in a couple of people's lives."
Share this article
Related Posts