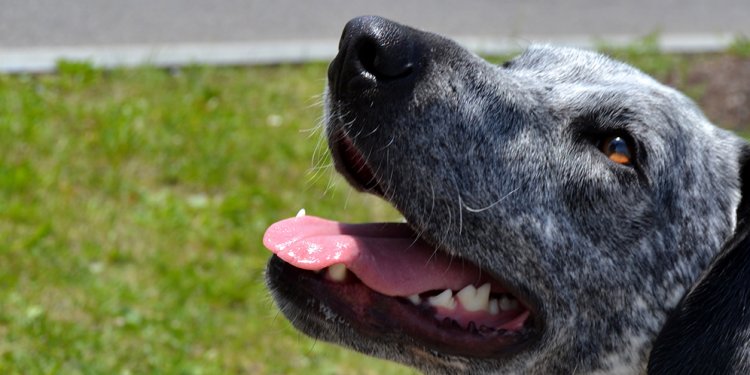 Rescue dogs Syracuse NY
Jada visits the North Syracuse Fire Department as part of her bucket list. Jada was rescued from a Syracuse home. Her owners were charged with animal cruelty. Jada was diagnosed with cancer. (Provided photo)
Jada rides in a North Syracuse Fire Department fire truck.Provided photo
Syracuse police seized the dog and charged its owners. The dog named Jada quickly won the hearts of animal shelter employees and those who followed her story on social media. But Jada's journey to recovery halted when lab test results revealed that she had cancer, according to Humane CNY Director Christine McNeely.
The animal shelter's staff created a bucket list for Jada to help her live out her remaining days. The bucket list, which included tasks such as eating McDonald's and riding in a fire truck, was posted on the shelter's Facebook page.
"The community's response was amazing, " McNeely said. "She already crossed several items off her list."
McNeely said Jada is showing no signs of cancer and is full of energy. She has also gained 8 pounds since she was rescued on Jan. 5.
Jada was rescued from a Syracuse home. She was cared for by the Veterinary Medical Center of CNY and is now at the HumaneCNY. Veterinary Medical Center of CNY Facebook
So far Jada has eaten McDonald's, visited the North Syracuse Fire Department and met Onondaga County Executive Joanne Mahoney. Today, Jada met Syracuse Police Chief Frank Fowler, who gave Jada a hero's medal.
Jada's bucket list also included meeting her hero, the anonymous tipster who helped rescue her, and to become a television star. Jada was able to meet her hero today and tonight she'll be on News Channel 9, McNeely said. Jada will also be a guest DJ Wednesday morning on "The Show" on K-Rock.
McNeely said Jada enjoys ridding in cars and loves to be around people.
"She's very friendly and seems very happy, " McNeely said.
McNeely said the shelter will continue to help Jada fulfill items on her list, which includes taking a road trip to the Adirondacks, eating a steak and having a birthday party. Plans have already been made to cross those items off of the list in the coming days, McNeely said.
"This is great because not only are we helping Jada, but we are spreading awareness about animal cruelty and neglect, " McNeely said.
McNeely said the public rarely gets the chance to meet a rescue dog like Jada. This bucket list is helping the community get to know a survivor of animal abuse, she said.
HumaneCNY is still hoping to find a foster home for Jada to live out the remainder of her life. The ideal home for Jada is quite and calm, one without small children and a place where she can be the only pet. McNeely said they are also looking for a person who can be home with the dog and commit to giving her lots of time and attention.
"Right now she is full of life and full of energy, " McNeely said. "And keeping us very busy."
For more information on fostering Jada, visit the HumaneCNY website. To continue to follow Jada's story, visit the HumaneCNY Facebook page.
Gregory Bryant and Tanisha Fain, both of Syracuse, were arrested earlier this month for animal cruelty after an investigation determined the couple neglected Jada and another dog, said Sgt. Richard Helterline said Jan. 13.
Bryant, 39, and Fain, 35, were charged with three counts of animal cruelty for confining the dogs, failing to provide sustenance and failing to provide medical care. The three charges are misdemeanors, Helterline said.
Share this article
Related Posts