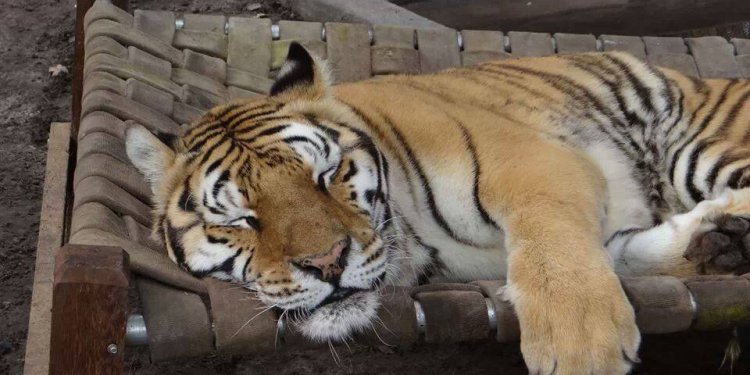 Animal shelter Jacksonville Florida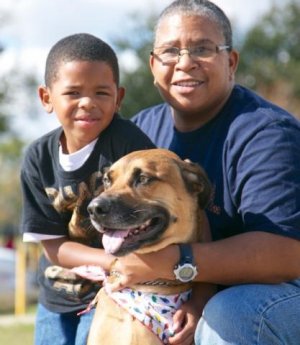 Imagine a place where nearly every healthy pet who enters a shelter is able to find a lifelong, loving home. In today's world though, only half of the estimated 8 million pets who arrive at shelters every year get adopted. The rest are euthanized, often just to make space for even more pets.
We can reduce those numbers, and it's a more attainable goal than you may think. Communities nationwide are figuring out what it takes to wipe out unnecessary euthanasia — in some cases, almost entirely.
Such is the case in Jacksonville, Florida, where the city's animal welfare groups are pulling together to become one of the largest cities in the country to save nearly all its healthy, adoptable pets. So far in 2014, the groups have partnered to save 9 out of every 10 pets in their shelters.
They've come a long way.
Organizations duplicate each other's efforts, work too hard to have little impact
In 2002, Jacksonville was an average city with a huge pet overpopulation problem. Several hard-working animal welfare organizations toiled around the clock to save all the pets they could. Despite their efforts, too many pets never found homes. Of the 33, 000 cats and dogs who entered Jacksonville shelters that year, about 70% never made it out.
Jacksonville's animal welfare groups were frustrated and disheartened, and so were the communities they served. Each organization operated separately, and the lack of collaboration made it hard to save more lives.
At the time, 2 major animal welfare organizations served the Jacksonville community. Jacksonville Animal Care and Protective Services (JACPS) is a government-run animal control facility. Jacksonville Humane Society (JHS) is a nonprofit animal welfare organization that has served the area for more than 100 years. In 2002, both JACPS and JHS were open admission facilities, meaning they both took in every pet surrendered to them. Both organizations performed euthanasia, and both did humane investigations.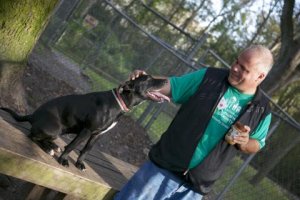 "The city was really in disarray. Nobody had a real solid identity, " said Scott Trebatoski, former division chief of JACPS.
JHS's current executive director Denise Deisler came to the shelter in 2011. "It's just so rare that one organization can be all the things that a community needs to tackle pet homelessness and tackle it quickly, " she said.
By 2005, First Coast No More Homeless Pets (FCNMHP), Jacksonville's only dedicated spay/neuter and affordable pet care clinic, had also established itself as a major animal welfare organization in the community.
"No one group has enough resources to tackle this problem. It's a huge problem that needs a huge answer, " said Rick DuCharme, founder and director of FCNMHP.
JACPS, JHS and FCNMHP recognized it was time to stop the overlap in their work and start saving more lives.
Joining forces makes life better for pets, community, animal welfare groups
The 3 groups knew they had to start by understanding the needs of their community. They also figured out their strengths, and then they stuck to them. It laid the foundation for an effective partnership that improved the lives of Jacksonville's pets — and the people who love them.
In order to support JACPS's work, JHS transitioned to a limited admission shelter, meaning they choose which pets come into their care. The group also accepts pets transferred from JACPS to its own facilities, which enables JACPS to make room for more cats and dogs.
Now, JACPS is the only open admission shelter in the city. That means more pets enter its shelters than any other in Jacksonville.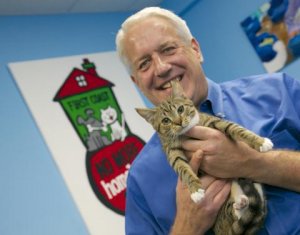 Because of that change, JHS was able to shift resources to operate a pet hospital. It also offers low-cost spay/neuter surgeries. However, FCNMHP handles most spay/neuter procedures for pets in Jacksonville because their clinic specializes in high-quality, high-volume spay/neuter surgeries.
In this new "shelter system, " the partners work together in every way to save as many lives as possible.
"Now we view the resources of the individual organizations as resources for the whole community. We make sure they're used as efficiently and effectively as possible, " Rick said.
Partnership sees results, tackles new problems
Their shelter system collaboration worked. By 2010, euthanasia in Jacksonville decreased by 34%. But their work toward saving every healthy, adoptable pet was far from done.
"Change is constant, " Denise said. "In the early days of partnering, we dealt with one problem, licked it and then we adjusted our staff and resources to move on to the next problem."
In 2008, the coalition took on their next problem: cat intake at their shelters. The groups realized that they could reduce their shelter intake by helping community cats.
Facing the issue head-on, FCNMHP created a program called Feral Freedom. It was the first public-private collaboration in the nation that aimed to save all the community cats who entered the city's shelters.
At the same time, the partners increased their spay/neuter efforts — and PetSmart Charities stepped up to help, providing JACPS a $200, 000 grant. JACPS worked with JHS and FCNMHP to boost the number of spay/neuter surgeries performed on free-roaming cats, from around 500 in 2008 to close to 11, 000 in 2012.
The coalition also undertook intensive targeted spay/neuter projects that focused on geographic areas responsible for high numbers of pets entering the shelters. PetSmart Charities supported the projects with an additional $300, 000 over a span of 2 years.
As a result of these programs, the groups saw 29% fewer cats entering their shelters. But the kittens just kept arriving.
JACPS had plenty of kittens during kitten season, and JHS had some additional space in their shelter. The partners pulled together their resources, and JHS opened a temporary kitten nursery from late April through September — the peak months of kitten season.
Shelter staff gave the kittens the care they needed and worked toward getting them adopted. Because of the partnership, nearly 600 kittens were able to find forever homes.
"PetSmart Charities has been a huge partner with pretty much everything Jacksonville is doing, " Scott said. "The community has seen marked improvement."
Adoption events round out Jacksonville's approach
But ending pet homelessness requires a 2-part solution. Until every pet is fixed, some will always need homes. A strong adoption program is essential to saving these pets.
PetSmart Charities was holding community adoption events throughout the United States in 2010, and about 300 pets found forever homes at each event. That's 300 happy families and even happier pets after every adoption event, which is certainly successful.
But the PetSmart Charities team wanted something bigger. They wanted to attempt something they had never done before: a large adoption event in a single area, at which 600 pets would find homes.
Share this article
Related Posts