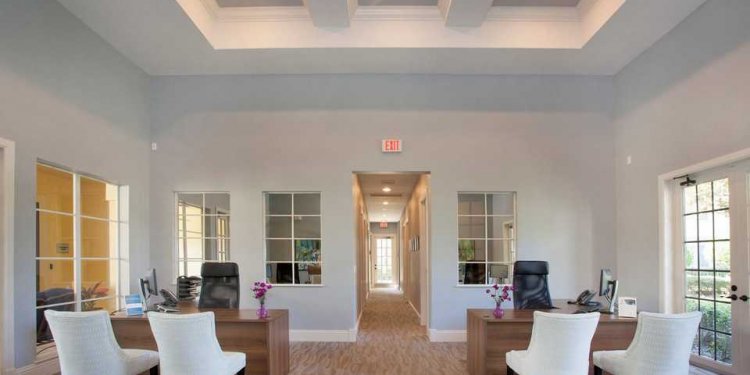 Pet Shelters in Orlando
The Atlantic Hurricane Season begins June 1st and ends November 30th. Be prepared with these tips from the Pet Alliance of Greater Orlando. Please note, the Pet Alliance of Greater Orlando will close at 12pm on Thursday, October 6 and remain closed on Friday, October 7.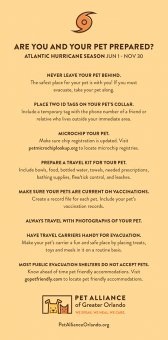 Are you and your pet prepared?
Never leave your pet behind.
The safest place for your pet is with you! If you must evacuate, take your pet along.
Place two ID tags on your pet's collar. Include a temporary tag with the phone number of a friend or relative who lives outside your immediate area.
Prepare a travel kit for your pet. Include bowls, food, bottled water, towels, needed prescriptions, bathing supplies, flea/tick control, and leashes.
Make sure your pets are current on vaccinations.
Create a record file for each pet. Include your pet's vaccination records.
Always travel with photographs of your pet.
Have travel carriers handy for evacuation. Make your pet's carrier a fun and safe place by placing treats, toys and meals in it on a routine basis.
Share this article
Related Posts