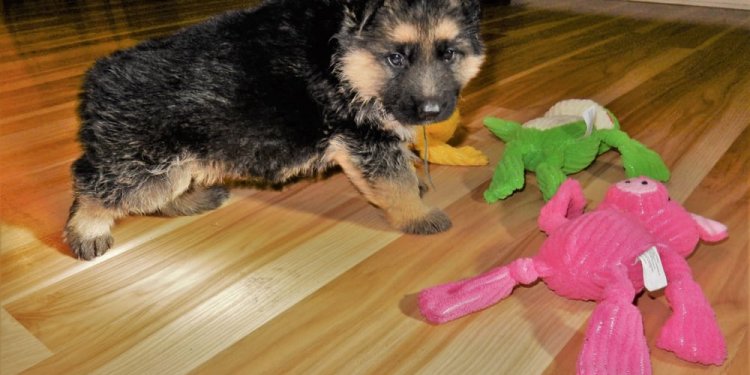 Puppies Orlando, FL
11484 E Colonial Dr
Orlando, FL 32817
(407) 906-8412
We went to this place and from the moment we walked in we were greeted very pleasantly. Angy was very friendly and very helpful even tho she had many customers to attend to. We ended up buying a sheltie sheepdog and we are just so in love with our little baby boy fur ball.
Terrible establishment. Rude employees. This is a puppy mill and nothing more. I came in not currently in the market for a dog and just wanted to play with some while I asked a few questions. You can tell the workers are not knowledgeable or care about dogs at all, and the owner told me to "go look on the internet then come here" I got the feeling that if I wasn't willing to buy a dog at that exact moment then they weren't interested and were immediately turned off. The store is empty and as we were walking out the employee just looked straight at us and didn't wish us a nice day or even acknowledged our existence.
I didn't even last 2 minute inside. It's smells horrible, puppies are obviously from puppy mills seem sick and bad quality, service is horrible you can't get up close to see puppies and you stand behind a counter "if you buy one you can" is what the rude owner said. They most likely don't want you to see how horrible their eye infections are! Don't come here it deserves 0 stars!
Place smelled horrible. No breeder information available and the customer service was horrible. You can tell immediately upon going in. Stay away from this place, in fact its on my list to investigate when I get back to D.C. The owner of this establishment should know who he is talking to as customers come in the door. STAY AWAY!
Please please get these poor animals out of this place, went in the other day and saw a Rottweiler who looked retarded, like she had been severely abused, she could barley lift her head to come say hello, I have serious suspicions about their animals being abused as to all of them seemed nervous when people are around!! Someone get a sheriff out there :(
Ended up purchasing a champion blood English bulldog two years ago for 3500$. Who just so happened to be deaf. Love my dog with all of my heart but c'mon. He will never be able to hear my voice and I had absolutely no idea. This place is just a prolonged trip to a lawyers office.
we drove 2 hours to come here hopeful to find our new furbaby. At first the gentle man was friendly and helpful. We looked at a few. A few dogs were adorable, well bred, most were off, not well bred. He got offended after I said I didn't like the look of one of the puppies. The one puppy that had a great look was the breed we were looking for and had a good temperament however it was a girl and we wanted a male. Well, that's when it all went south. The man got very "salesy". I told him I liked the dog but it's a family dog everyone has to want her, he said you'll be the one taking care of her and you're the one home get what you want. Well again, it's not just for me..."so if I had a boy dog that looked the same but he was biting your face off you'd rather have him over a girl you like"? My husband and I looked at each other and said ok time to go. This isn't the place for us. We already had a weird vibe. Didn't like you couldn't get close to the small dogs. Had to ask him to bring us each one, but he didn't seem like he wanted to do that. Granted we left, stumbled onto another place down the road and found the perfect male yorkiepoo for our family. I really thought I'd love this place and it was awful. I do not recommend.
RUN AWAY AS FAST AS YOU CAN! Puppy mill dogs! We were not allowed to know WHERE our Maltese came from, or anything about his parents. Our dog needed immediate eye surgery on lower lids. And after OUR vet took an X-ray to find out why he was favoring his back leg, it appeared he had a fracture when he was a young puppy (he was 8 months old when we got him). And we were horrified to find that his hip was in need of surgery for a problem he was NOT born with. He also had a parasite found in extremely unsanitary conditions, as well as an ear infection and fleas. I only gave them 1 star because it was the lowest rating I could give. Personally I think Breeder's Pick should be SHUT DOWN PERMANENTLY!
The guy was just as much of an asshole as everyone says, he wouldn't even let us hold the dogs because I said 1400 was a lot so I wanted to see more than one dog. Then he proceeded to say in front of my 9 year old daughter that I was "torturing" her by not buying her a puppy. I mean he was literally yelling this at me. Insane. We were literally only there 2 minutes before storming out. The man is insane and the puppies are the ones being tortured
We went here to look at different breeds and get an idea of the kind of dog we want. The girl was very nice & informative however the set up is ridiculous. The dogs are in small cages behind a counter and they won't take out more than one dog. Such a waste of time not to mention waaaaay over priced.
Share this article
Related Posts