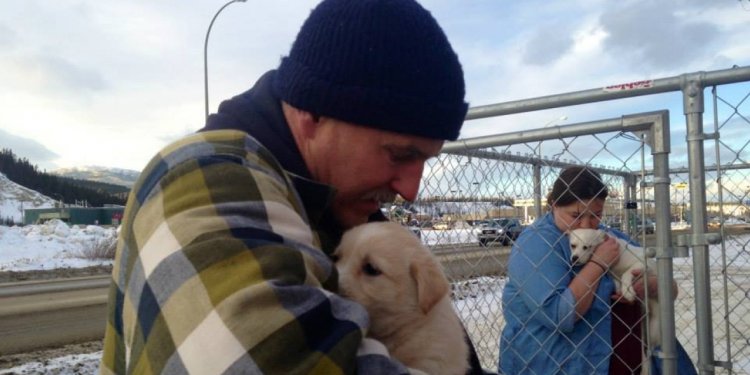 Oklahoma Pet Adoption
Dog adoption saves lives. Adopt a dog and you'll have a friend for life! Contact us, or contact another local humane society, animal shelter or SPCA.
Cities, Towns, and/or Counties We Serve:
Oklahoma, Texas, Kansas, Arkansas, Missouri. I take dogs from all over the country and adopt all over the country
BUT do not ship dogs.
About Our Rescue Group:
OK Save a Dog is a not-for-profit dog rescue in Prague, Oklahoma, committed to saving as many good dogs as possible.
This rescue is not in the business of buying or selling dogs . . . the adoption fee is designed to help recoup some of the money that has been spent on each dog – at a minimum, spaying/neutering, heart worm check and preventative, flea and tick control, de-worming and shots. The adoption fee allows me to continue helping dogs. I consider it an honor to be able to do what I do . . . I hope you consider it an honor to be able to help these deserving dogs by fostering, adopting or donating to help support them.
By adopting from us, you save more than one life! This is because as soon as we place one we can then go to the pound and save another.
We do ask that you fill out an application before visiting because we spend too much time and money saving dogs to just return them to the same situation that they came out of. If you do not see what you want, ask; there may well be one on death row that we know about but are too full to take in.
Thanks for helping us save these lovely dogs. We are a few doing the work of hundreds.
CFC# 65071
Come Meet our Pets:
PLEASE see the website before e mailing it answers many questions, WE ONLY SHOW PETS once an application has been completed and approved. You will then get an apt and directions.
Sorry I simply do not have time to speak on the phone
Kim Bowers
Prague Ok 74864
k9saver@gmail.com
I do not list my phone number because I do this alone, and there is no way I have time to man the phone. My website, including available dogs, is kept current and I check emails often, so please contact me via email if you cannot get your questions answered on the website. If you are interested in adopting a dog, please fill out an application – it's the best way to begin the process!
Thank-you for understanding.
Please Note: I answer all inquiries within 12 hours. If you have not heard from me please check your junk email box to see if my reply is there.
Our Adoption Process:
Adoption
If you are interested in adopting one of our wonderful dogs, the first step in the process is filling out an adoption application.
You can be assured that all the information will be used for the sole purpose of finding a companion that fits your lifestyle, and will never be sold or distributed in any manner. I need this information to see if a dog will work in your home, I will be the first one to tell you if a certain dog will not work in your home. My goal is to place dogs in their LAST home, so much thought is given to this process.
A minimal adoption fee will be charged. This is only to recoup some of the costs involved in caring for each dog. When I take in a dog they go straight to the vet as soon as she can take them. They are given shots, de-wormed, given Front line for flea/tick control, and spayed or neutered.
Please Note: I receive little assistance through grants or any other source except donations. My monthly cost for maintenance (food, flea/tick control, heart worm preventative) is $2000 to $2500. That doesn't include additional needs such as pens, fencing, crates,
vet bills($3000 monthly) etc. When you consider these ongoing costs, you realize the adoption fee is truly minimal!
If you're considering adoption, please fill out an application. If you are interested in one of our dogs I will contact you after reviewing your application. If you do not find a dog on our dogs page that interests you, don't worry, there are many more needy dogs than I am able to house at my location — I will help you give a deserving dog a forever home!
Share this article
Related Posts