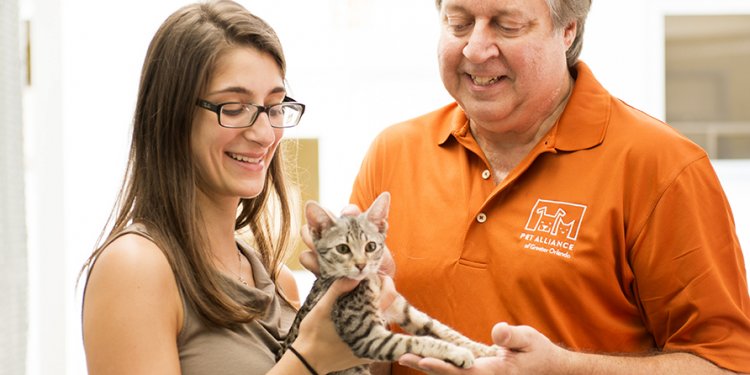 Pet Adoption Orlando Florida
Dog adoption saves lives. Adopt a dog and you'll have a friend for life! Contact us, or contact another local humane society, animal shelter or SPCA.
Cities, Towns, and/or Counties We Serve:
501(c)3, non-profit Central Florida based rescue focusing on rescuing Pit Bulls and Bully Breed dogs.
Your donation helps to defer the cost of rescuing, vetting, training, event planning, community events, transporting as well as rehoming pets in need.
About Our Rescue Group:
Orlando Bully Rescue, Inc (OBR) envisions a world where these unjustly criticized dogs share homes with kind, loving, and competent families, while their reputation is being restored and preserved. OBR was organized to educate and advocate on behalf of the pit bull and other bully breeds regardless of their background. OBR staff members, fosters, adopters and volunteers have been working tirelessly against society's negative stereotypes, misconceptions and myths associated with pit bull type dogs. OBR does not discriminate based on age or health status because we believe every dog should have a chance at a good life. We are passionate advocates for the prevention of animal overpopulation, the direct result of uncontrolled breeding. By preventing unwanted dogs and cats from being born, we can eventually eliminate euthanasia of thousands of animals throughout the country each year. To that end, every animal we rescue is spayed or neutered, vaccinated, and provided the required veterinary care before being placed in his or her foster or adoptive home. OBR also provides outreach services within the community. We believe that educating the public — both children and adults — will result in the kind, humane treatment of animals Dogs eligible for OBR foster and adoption program include abandoned dogs found as strays wandering the streets, those suffering abuse or neglect at the hands of humans, or worse, those who will find themselves used as bait dogs then discarded. In some cases, the dogs have never heard a kind word or know what human touch is. Through no fault of their own, dogs found themselves displaced; in homeless and abusive situations. OBR is passionate and dedicated to making a positive difference in each dog's life from the minute the dogs joins OBR. After determining a dog's temperament and evaluating other compatibility factors, OBR begins to search for the perfect home. OBR's goal is to only place dogs in loving and responsible homes. OBR strives to help dogs in every way we can – for example some dogs need to be socialized, desensitized or require physical rehabilitation and OBR is committed, so the dog can eventually start a new life. Each and every dog the adopt-a-bull program learns basic obedience, socialization skills, is spayed or neutered, micro-chipped, and receives the medical treatment necessary. OBR continues to encourage pit bull dog owners to get their dogs involved in obedience (such as Canine Good Citizen), agility, tracking, weight-pulling, and therapy work.
Over the past year, OBR has consistently hosted a monthly Pack Walk at different locations in Central Florida and the event has been embraced wonderfully by the community. During the Pack Walk, the dogs are being stimulated while receiving structured exercise and learning socialization techniques. Onlookers often marvel at the level of cohesion and cooperation that prevails among dogs during Pack Walks.
OBR is a non-profit organization that relies entirely on public support to keep its programs going. OBR is foster home-based network, meaning OBR is only able to help the number of dogs that they have foster homes for.
Donate to Our Rescue Group...
We are a non-profit 501(c)3 organization. This means all donations (monetary and gifts) are tax deductible!
Come Meet our Pets:
All foster and adopters must completed an adoption application as part of the prescreening process. Upon passing the screening process Orlando Bully Rescue will contract all interested candidates and notify them if they pass the screening process. If so, a date and time will be discuss to conduct a meet and greet with the dog(s).
Our Adoption Process:
We require all potential adopters to fill out an adoption application, before a meeting with our dogs can be scheduled. Please call or email us and request an adoption appplication. A $200 donation is required for the adoption of the dog. All dogs are up to date on shots, flea/tick preventative, and heartworm preventative. All our dogs also have been spayed and neutered.
We require a physical home check be conducted as well prior to adoption, so please understand that you must live within driving distance from our location. We do not adopt out of the state of Florida.
Our Adopted Pets:
We have helped lots of pets connect with loving and caring owners. Check out our adopted pets list!
Share this article
Related Posts