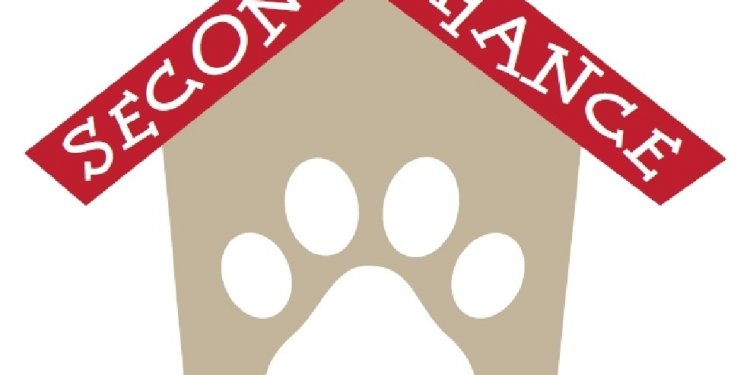 Adoption Puppy New York
Dog adoption and cat adoption saves lives. Adopt a dog or adopt a cat and you'll have a friend for life! Contact us, or contact another local humane society, animal shelter or SPCA.
Cities, Towns, and/or Counties We Serve:
We serve the cities, towns, hamlets and villages of Dutchess County, New York.
About Our Shelter:
We rescue, shelter, and secure permanent homes for adoptable companion animals; advocate for the highest standards of animal care; and enforce animal cruelty laws throughout Dutchess County.
Come Meet our Pets:
For additional information on DCSPCA events, please call (845) 452-7722 ext. 415
Wish List
CATS AND DOGS:
Canned cat and dog food
Cake-sized paper plates
Non-clumping kitty litter
PET SUPPLIES:
Clean, dry towels and blankets
Long handled scrub brushes
Scrubbies
Garbage bags: heavy duty 60 gallon size
(Contractor bags)
Paper towels
Bleach
Laundry detergent
Hoses and hose nozzles
OFFICE NEEDS:
Legal-sized envelopes
Postage stamps
Copy paper
About Us...
501c3 Statement
Mission Statement
Welcome Letter from Director
History of the DCSPCA
A List of Who's Who
Hours of Operation.
How to Help...
Volunteer Orientation Info
Volunteer Application
Wish List
Virtual Sponsor-A-Cage
Donations
Project H.O.P.E
Membership Info
Adoptions...
Pictures of Available Animals Link to Petfinder
How to Adopt
Adoption Application
Adoption Fees
Sucess Stories
More Services...
Cemetery/Crematorium
Pet Pantry
Lost/Found
Intake Procedures
Behavior Helpline/Tips
Low cost spay/neuter info
Youth educational programs
HLEO/ACO Services(REPORT A CRUELTY
Special Events...
Take a look !
Contact Us...
636 Violet Ave
(Route 9-G)
Hyde Park, New York
12538
phone: 845-452-7722
More Contact Info
Our Adoption Process:
Anyone looking to adopt a pet from our shelter should read, print and bring in a completed adoption application. The application helps our adoption counselors assist adopters in the selection of a new pet, and allows us to determine whether an adoption is in the animal's best interest.
Prospective adopters should...
- Be 18 years of age or older
- Have identification showing your present address
- Have the knowledge and consent of your landlord (if applicable)
- Be able and willing to spend the time and money necessary to provide training, medical treatment and proper care for a pet
Adoption Fees
CAT ADOPTIONS
Kittens: (Ages up to 6 months old) $140.00
Cats: (Ages 7 months through 8 years) $120.00
Senior Cat: (Ages 9 years or older) $35.00
Special Needs Cat: $35.00
Adopt a Second Cat / Kitten: $35.00
Our adoption fee includes (estimated value $500): a general health examination, spay / neuter, FELV/FIV (leukemia/feline immunodeficiency virus) test, distemper vaccine, rabies vaccine (3 months or older), fecal exam and worming, flea and tick treatment, ear mite treatment, microchip and registration, pre-adoption screening, certificate for free exam, and lifetime support from the DCSPCA. All adopters will also be given a complimentary one year membership and be placed on our mailing list.
DOG ADOPTIONS
Puppy: (Ages up to 6 months) $300.00
Dog: (Ages 7 months through 7 years) $180.00
Senior Dog: (Ages 8 years and older) $100.00
Special Needs Dogs: $75.00
Out adoption fees include (estimated value $ 600): a general health examination, spay / neuter, heartworm / Lyme 4DX test, heartworm prevention, Bordatella (kennel cough) vaccination, distemper vaccination, Rabies vaccination (3 months or older), fecal exam and worming, flea and tick treatment, microchip and registration, pre-adoption screening, certificate for free vet exam, free post adoption consultation with our Canine Trainer, lifetime support from DCSPCA
OTHER ANIMALS:
Rabbits: $40
Hamsters / Gerbils / Rats: $20
Birds: $30
Guinea Pigs: $30
Exotic Birds: $125
PUBLIC FELINE SPAY/NEUTER (in our low-cost Spay-Neuter Clinic)
Public feline spay/neuter: $80.00
*Call the shelter at 452-7722, Option 5 to make an appointment.
ADDITIONAL SERVICES
Rabies vaccination, Feline Leukemia/AIDS testing, Feline Distemper vaccination, and microchipping available!
We are often asked why we charge a fee for our animals when animals are available for "free" in newspaper ads or in front of the local supermarket. While we are grateful that you've chosen to adopt a shelter animal, the reality is that we, too, must pay for staffing, electricity, heat and food. Donations only cover a portion of these costs. But, if you compare what you get with an adoption from the DCSPCA to a "free" animal, you'll see that we offer the best value by far. Chews Adoption!
Share this article
Related Posts