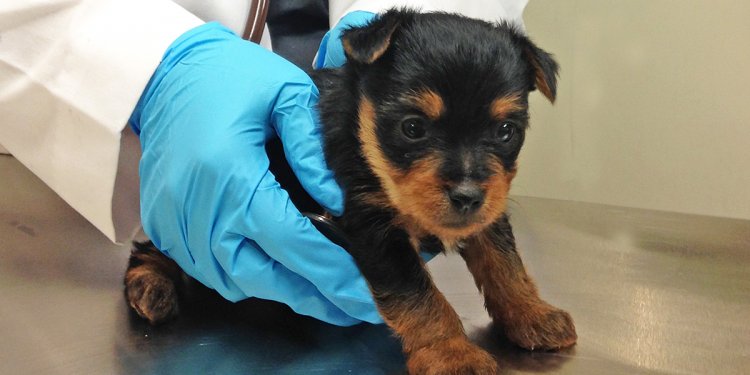 Yorkie adoption NYC
To say the staff at Rescue Dogs Rock NYC has a bond with animals is an understatement. Their hearts are filled with so much love and compassion for animals that they have saved more than 600 dogs and adopted out more than 450 in the nine months since launching the organization in March 2015.
Rescue Dogs Rock NYC's three partners, Jackie O'Sullivan, Karen Petraska and Stacey Silverstein, along with several volunteers, are deeply committed to healing the physical and emotional wounds that certain dogs have suffered, whether they are owner surrenders, from high kill shelters, medically neglected or abused. The team works with veterinary partners to give the dogs the proper medical care they need and then strives to find loving homes for them.
O'Sullivan, who left a 20-year career in sales and marketing in 2011 to pursue her dream of working with and helping animals, is co-founder and president of Rescue Dogs Rock NYC. She has been fundraising for animal rescues for four years.
Between Rescue Dogs Rock NYC and Second Chance Rescue, where she was managing partner for three years, she has used YouCaring to launch 41 campaigns and raise more than $244, 000 to assist neglected, abused and homeless animals and help place them in forever homes.
We chatted with O'Sullivan about her organization, what makes a great fundraiser and how she found her true passion in helping dogs in need.
Tell us about Rescue Dogs Rock NYC and its focus.
We are an animal rescue based out of New York City, and we predominately rescue dogs from up and down the Eastern Seaboard, even down south to Georgia. We take on a lot of cruelty, abuse and neglect cases.
What have been the keys to your success?
I think Facebook is a huge thing for animal rescue. Without Facebook, we wouldn't exist, and Instagram has become bigger, so social media is really helping raise awareness for animal abuse. People are cross promoting over Instagram, Twitter and Facebook. And there are online publications like The Dodo and The Examiner that are taking some of these stories and sharing them on their own. So I think people see the pictures of these animals, which are very compelling, and they get angry or concerned. It's a way that people can get involved and help, and since we're a not for profit, we exist solely on donations—we have no funding.
How big is your Facebook following?
With Rescue Dogs Rock being small and being more of a startup, we just hit about 20, 000 users on our Facebook page, and what's even more amazing is the money we've been able to raise with that. With Second Chance Rescue, we had built our Facebook following to about 1 million.
How do you mainly raise money?
The bulk of our fundraising is through crowdfunding sites. The majority is YouCaring. We tried GoFundMe, and I think it only paid out once a week. Typically, if we have a dog in the vet that we're spending thousands of dollars on, especially if it's an emergency vet, they don't wait for their money. They want to be paid immediately.
Why did you choose YouCaring for crowdfunding?
I did research. We used GoFundMe, and we have one now with Grid Giving. Honestly, you want to use whatever is easiest. You want to get your money faster. I use YouCaring the most for its ease of use. It takes a while to pull all the pictures together and write the story, but I'm pretty good at setting up the fundraisers now. I also think YouCaring is a well-recognized name. People want to trust where they're sending their money. Some people are worried about being scammed. They want to make sure we're a legitimate not for profit, and some people are afraid about giving online. So if it's a well-known name like YouCaring, they're going to be more likely to donate.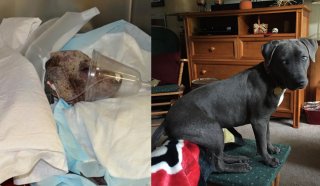 What have been some of your most successful fundraisers?
We do really well with a lot of the emaciated dogs because they look so horrible. The last one I did hit pretty close to the , 000 goal within a couple days. And the pictures were pretty compelling. But the pictures are what they are. They are from the vet, and the dog is in horrible shape. So I think it really speaks to people who care about dogs.
What advice would you have for others who want to start a successful animal rescue fundraiser?
I think you have to have compelling photos and a compelling story—tell people why they should care and why you need help. You want to present a complete picture of the story with as many photos as you have and as much as you know about the situation to get people involved. You want people to care about it and share it. And on Facebook, you have to share it a lot. Our fundraisers are typically scheduled to share on Facebook twice a day. If you share it once, what if people are at work and they can't get on Facebook? You might share it again later that night when they may be on Facebook. You have to be consistent, and you have to share it multiple times. Facebook also allows you to boost posts, which you pretty much have to do to get things seen now because Facebook changed its algorithm. Cross promoting on Twitter and Instagram also helps. And I think you have to draw people in with updates and try to get them involved with the story because people aren't going to donate to something unless they care about it.
Do you always use several images?
We will put up as much as we have, but I would say at least five. And sometimes we will start with what we have, which will be three or so, and add more as we get them. People want to donate because they're angry about what happened to these animals. They want to help and they want to see progression and updates so they know their donations are making a difference.
How often do you update, and what update strategies have driven more donations?
Most of our animals we fundraise for are critically ill, so it depends on when we get updates from our vet, but it's usually once every couple of days. If a fundraiser is not very successful after I put it up, I'll update it on Facebook the next day and say this dog is in the vet, the bills are already in the thousands. Sometimes I'll post the stats—2, 000 people have shared this but we've only raised $150, so if everyone who shared donated just $5 it would really help. I'll say we don't want to have to say no to the next dog. Then people seem to get involved A lot of times people will step up at the end if it doesn't seem like we're going to make a goal. There's one person who will typically put in the last thousand dollars.
Share this article
Related Posts