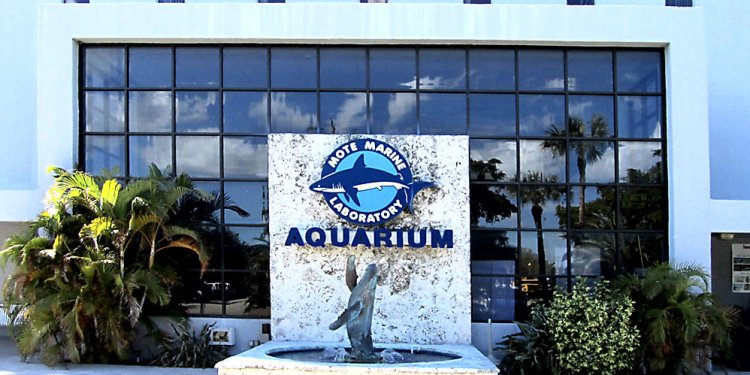 Clearwater Animal Rescue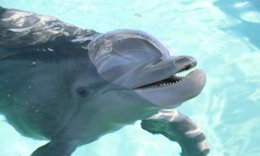 The Clearwater Marine Aquarium and Winter, its main attraction and the star of two "Dolphin Tale" movies, provide inspiration and delight.
It's not often that one gets a chance to meet the lead star of a blockbuster movie, and that's especially true when the actor is an underwater creature who has to contend with extraordinary physical challenges. Fortunately, the Clearwater Marine Aquarium (CMA) has not only made it possible for this animal to cope and thrive but also for us to learn about her remarkable journey and witness her playful antics. Even better, she's just one among a number of vulnerable sea animals that the facility tends and allows us to visit.
The Many Stars of the Dolphin Tale
CMA's resident lead actor and top draw is Winter, a dolphin with a prosthetic tail who starred alongside Harry Connick, Jr., Ashley Judd and Morgan Freeman in the September 2011 movie, Dolphin Tale. Based on Winter's true story of survival and shot at the CMA, the inspirational film won fans the world over and spawned a sequel, Dolphin Tale 2, that hit theaters in the fall of 2014 and introduced Hope, Winter's new dolphin companion. You can watch both swim at the CMA and attend a theater showing of the documentary Winter, the Dolphin That Can to learn how Winter lost her tail to a crab trap, then healed and adapted as a result of the efforts of the Aquarium's veterinarians, trainers and a pioneering prosthetics company.
Watch this moving video about a boy who has a lot in common with Winter.
To get an authentic behind-the-scenes look at Winter's Dolphin Tale film work through recreated movie scenes, images and actual props, head to the Winter's Dolphin Tale Adventure exhibit at the Harborview Center in downtown Clearwater. The exhibit includes two mini-theaters, an interactive kids' area and the new Hurricane Experience, a simulation of the sights and sounds of a storm like Hurricane Leroy in the Dolphin Tale movie. Guests can purchase tickets on location or at CMA, where combination packages to both attractions are sold, including free Clearwater Jolley Trolley transportation from one location to the other.
Beyond Winter at the Clearwater Marine Aquarium
As the Winter story conveys, CMA is dedicated to preserving marine life and the environment and, to that end, regularly engages in research, rescue, rehabilitation and release. Take a walk in Shipwreck Alley to get amazing underwater views of Winter and Hope, then visit the other remarkable creatures that CMA experts care for-otters, sharks, pelicans, a male dolphin and sea turtles. And don't forget to feed the stingrays and watch the lifesaving work of the Aquarium's medical professionals in the Surgical Suite.
Share this article
Related Posts