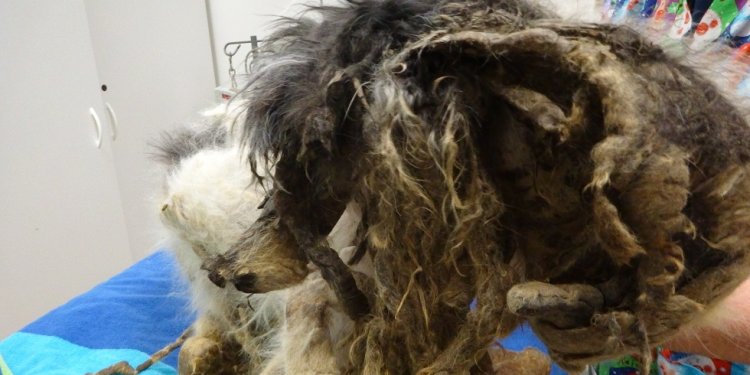 Erie County SPCA Adoptable dogs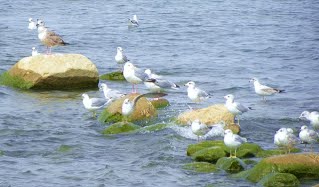 Vermilion Animal Issues
Erie County Dog Warden

2900 Columbus Avenue, Sandusky, OH 44870
Phone: (419) 627-7607 / (888) 399-6065
Fax: (419) 624-6441
Lorain County Dog Kennel
301 Hadaway, Elyria, OH 44035
Phone: (440) 326-5995
Most stray dogs are simply lost dogs. To assist in locating the owners, or to find a lost dog, please contact the dog wardens, the Vermilion Police Department and local veterinarians. If the dog is wearing a dog tag, the dog warden can look up the owners contact information.
The Humane Society of Erie County (HSEC) 1911 Superior Street, Sandusky, OH 44870 419.626.6220 The mission of the HSEC is to educate residents on proper care, housing and support of animals; to prevent animal cruelty in Erie County and to provide temporary shelter to homeless animals. The HSEC does not receive any local, state or federal funding and is dependent on donations, memorials, adoption fees, grants and fundraising to cover operational costs.
Humane Society of Erie County

The HSEC accepts owner surrender dogs & cats by appointment ONLY and provides the following veterinary care that is covered by adoption fees:
• 1st & 2nd Vaccines
• Rabies
• Fecal testing
• Deworming
• FIV/FLV Testing
• Heartworm Testing
• Revolution or similar to prevent fleas, ticks, etc.
• Spay or Neuter of all animals prior to adoption
Visit their Facebook page or website at www.humanesocietyoferiecounty.org.
Stray & Feral Cats
Stray cats are homeless tame cats. Feral cats are cats born in the wild with little to no human contact or who have been homeless for an extended period of time, reverting to a wild state. Felines constitute the largest number of homeless domestic animals in the area. Prolific breeders, one stray cat and her offspring can produce 420, 000 cats in just 7 years. It is estimated that there are over 100, 000 stray cats in Lorain County, with similar numbers in Erie County.
No animal shelter, organization or group can take in all the stray cats in the area. Most shelters are already full and have a waiting list, often with hundreds of names. It is critical to have stray and feral cats spayed or neutered to reduce the homeless populations. Trap-Neuter-Return (TNR) is a grassroots effort to trap stray and feral cats, spay or neuter them, then return them to their outside colonies with shelter and daily care. When homes are available, tame cats and kittens are adopted out. Feral (wild) cats are very difficult to tame and generally unadoptable. Removing feral cats from an area does not reduce the population, as other ferals quickly move into the area. Trap-Neuter-Return is the only method of feral cat colony management proven to reduce stray cat populations.
Animal Shelters
Animal Protective League of Lorain County
8303 Murray Ridge Road, Elyria, Ohio 44035
Phone: (440) 322-4321
Humane Society of Erie County
1911 Superior Street, Sandusky, Ohio 44870
Phone: (419) 626-6220
Fax: (419) 626-2061
Huron County Humane Society
246 Woodlawn Avenue, Norwalk, OH 44857
Phone: (419) 663-7158
HerpHaven Reptile Rescue
Sandusky, OH
Phone: (419) 627-9946
Rescue Groups
Erie Shores Humane Society
P.O.Box 1041, Elyria, OH 44035
Phone: (440) 365-7516
Love-A-Stray Animal Rescue
P.O. Box 46, Avon, OH 44011
Phone: (216) 314-0321 or (440) 933-2014
Lorain County SPCA
P.O Box 105, Lorain, OH 44052
Phone: (440) 233-6771
Saint Francis Animal Sanctuary
12516 Cherry Road, Vermilion, OH
Phone: (440) 967-3610
Animal Information
World Animal Foundation
Animal Emergencies
ANIMAL POISON CONTROL HOTLINE: 888-426-4435
LORAIN COUNTY ANIMAL "EMERGENCY" HOSPITAL CENTER
1909 North Ridge Road, Lorain, Ohio 44055
Phone: (440) 240-1400
In case of an emergency, call your regular veterinarian. If they are not available call the Emergency Center from 6 pm to 8 am weekdays, 12 noon Saturday until 8 am on Monday. OPEN MAJOR HOLIDAYS.
Please give the LORAIN COUNTY ANIMAL EMERGENCY HOSPITAL CENTER a call before arriving. This will enable the staff to be prepared for your arrival. Explain the nature of the problem-there may be special instructions for handling your pet while traveling to the hospital. Be careful: when injured, even a loving pet may bite. If in doubt, a soft muzzle (or a cloth or nylon stocking) may be tied around the mouth, or a towel or blanket placed over the head.
Wildlife Issues
INJURED WILDLIFE
Please contact one of the following organizations BEFORE you try to assist a wild animal to protect both you and the animal.
Lake Erie Nature & Science Center
28728 Wolf Road, Bay Village, OH 44140
Phone: (440) 871-2900
Open 7 days a week - 10 am - 5 pm
BACK TO THE WILD
c/o Mona Rutger, Director
4504 Bardshar Road, Castalia, OH 44824
Phone: (419) 684-9539
FINDING AN INJURED/ILL ANIMAL AFTER 5 PM
If you can SAFELY capture the animal, place it in a small, escape-proof box, not much larger than the animal itself. This should significantly reduce the amount of thrashing around the animal may do causing further injury to itself. Do not offer food or water to it as even these seemingly helpful actions may harm or even kill the animal. Place the box in a dark, quiet location (garage, basement, closet) until it can be transported for a medical examination.
BABY WILDLIFE
"If you can still see skin through my feathers, I have fallen out of my nest prematurely. Please pick me up gently and place me back into my nest, or in an artificial nest very close to where you found me. My parents will NOT reject me because of the human scent...they can't even smell the human scent."
"If you cannot see any skin showing through my feathers, I am what's called a "fledgling" and am supposed to be out of my nest and on the ground. Over the next few days, I will be learning to fly, learning to eat and learning all my other survival skills. My parents are still taking care of me but only part-time. Please don't try to care for me as I won't be able to learn everything I need, in order to survive life in the wild."
"If you find us all alone, that's ok. That is how we are supposed to be. Our mothers stay away from us for hours, and even all day long. We do NOT need to be "rescued." In fact trying to raise us usually kills us."
"Our mom will often make her nest in parking lot flower planters, suburban shrubbery, and school courtyards, often miles from water. This is normal. Please don't try to help her while she's nesting as this often leads to increased nest failures. And please don't try to help us after we hatch as this often leads to increased traffic fatalities."
LIVING WITH DEER
As their natural habitat disappears, wild deer are adapting to life in urban and suburban areas: here they find protection from predators and plenty to eat. Unfortunately, many of their favorite foods include plants used for landscaping. Conflicts can be avoided if humans are willing to adapt as well. TO PREVENT DAMAGE TO YOUR YARD Plantings: Using "deer-resistant" plants will discourage feeding in our yard, but if natural food sources are scarce, even these plants will be eaten. Check with your local nursery for a list of recommended plants for your area. Repellents: This method can be successful, but instructions must be followed carefully. Repellents will not protect new growth and must be reapplied frequently. Many different brands are available, so ask a local nursery for recommendations. Fencing: A solid 6-foot fence may keep deer out (since they can't see what's on the other side). An 8-foot fence slanted out toward the approach area should keep all deer out. Alternately, individual plants can be fenced or screened to protect them.
Share this article
Related Posts