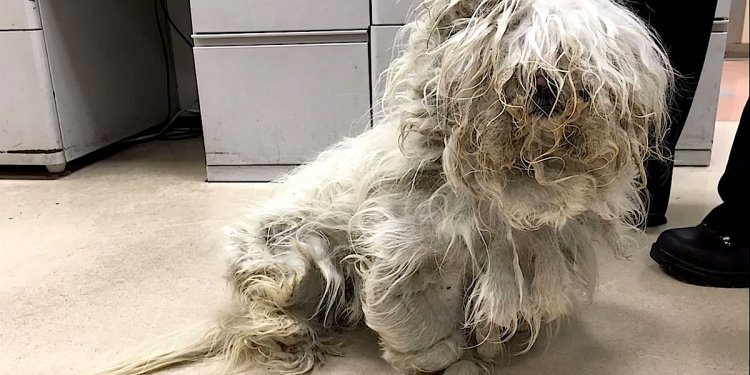 Dogs Pound in San Jose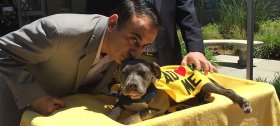 San Jose Councilman Ash Kalra wants to turn the San Jose Animal Care Center into a no-kill shelter. The District 2 councilman unveiled the plan at a press conference earlier this week accompanied by a 5-month-old paraplegic pit bull named Peekaboo—one of many special needs animals in the shelter.
The plan comes as a budget proposal, which asks the city to put up enough cash to curb its kill rate by offering more free-to-low-cost spaying and neutering.
Kalra said he got the idea from the city of Los Angeles, which has several no-kill shelters in the area. San Jose's live release rate, which refers to the percentage of animals that get adopted every year, has reached 87 percent this past year. That's a historic high and well over the national average of 46 percent.
If the shelter reaches a live release rate of 90 percent, it would technically qualify as a no-kill facility, something Kalra hopes to achieve with more funding.
"I want to commend our hard-working city staff at the San Jose Animal Care Center for achieving an extraordinary high live release rate of 87 percent over the past year, " Kalra said.
He said he's confident that, given the right tools and resources, the shelter can save more lives. "I really hope that by putting more resources into spaying and neutering, people take it more seriously, " Kalra said.
As part of the proposal, he wants to create a mobile spay and neuter clinic. That way the shelter can go out into the community and be more available to the public, he said.
"One of the most significant contributors to our high save rate has been preventing animals from being born through low cost and free spay-neuter services, " Assistant Director of Public Works Jon Cicirelli said. "We have learned that this is one of the best ways to invest in our community and achieve our goal of reducing the number of stray animals."
Though he doesn't have any pets of his own, Kalra said his district office is full of animal lovers. Several of his staffers have adopted dogs and cats from the local pound. He encourages people who want a pet to visit the local shelter first before going to a pet store.
Share this article
Related Posts