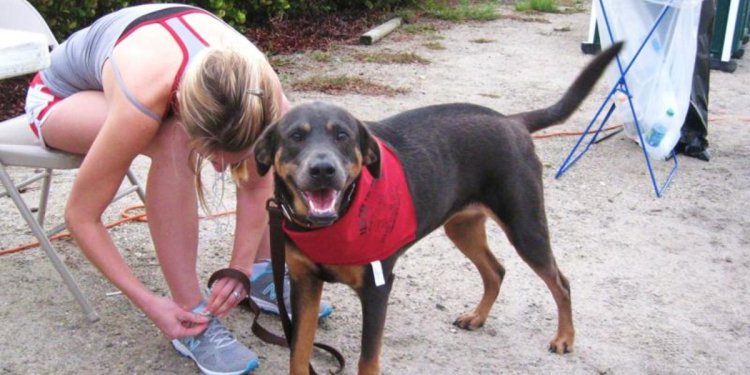 Humane Society of Fort Myers
Interested in Fostering a Shelter Animal? Start Here.
What does fostering mean?
Every year the Gulf Coast Humane Society takes in thousands of animals who have been displaced. Some of these animals need special care or a loving touch in order to become their best selves and find their forever home. This is why our foster families are so important! Becoming a part of our foster program means that you open up your home to a shelter pet in need while they wait to find their forever family. When permanent adoption isn't an option, you would like to help a special needs pet, or you would simply like to invite an animal into your home for a short visit or long-term vacation, then becoming a foster for the Gulf Coast Humane Society is the answer! We provide anything that the foster animal may need, while you provide the love and attention.
Who can be a Foster?
Anyone can be a part of our foster program! Whether you are interested in teaching a dog what it means to be loved, or nursing a sick pet back to health, everyone has something they can offer to an animal in need at the Gulf Coast Humane Society. How you contribute to the program is completely up to you. Here is a brief overview of how you can help. Remember, all it costs you is your time and love!
Become a Foster Hero: If you're interested in providing an animal the opportunity to enjoy affection and love in a home environment, be it for the day, a night, a weekend or any length of time you're willing to offer, then you can join us as a Foster Hero. This is just the vacation from the shelter that any animal can enjoy.
Join the ranks of our Adoption Ambassadors: The role of an Adoption Ambassador includes taking an active role with us here at the Gulf Coast Humane Society in order to help find the best home for your foster pet while giving them the rest and companionship of being in a home. This includes working with the Foster Coordinator to attend events in the community, and spreading the word about how amazing your foster animal truly is!
Become a Wellness Foster: When some of our animals come to us, they aren't quite ready for adoption because they need time and the patient hand of a caring foster family to recover from illness or injury. If you're interested in watching an animal bloom into health under your care, then being a Wellness Foster is definitely for you. This role can also include anyone who is interested in providing the best last days for our older residents who just need a quiet space with lots of love and attention to make their last days the best that they can be.
Join our Bottle Baby Brigade: Who can resist puppy breath or the soft purring of a happy kitten? Our Bottle Baby Brigade is for those who are interested in bottle feeding litters that are too small to survive and feed on their own, or providing a safe, clean environment for mother animals who are nursing. If you've always wanted to try your hand at bottle feeding, and caring for the shelter's smallest residents but didn't know where to start, we at the Gulf Coast Humane Society can take you by the hand and start you on the journey! Orientations will be available once there is enough interest. If you are interested, please feel free to send us an email!
How do I become a Foster?
If you would like to open your heart and your home to any of our eligible shelter animals, you can begin the process by filling out our . Once the application is complete, you can either bring it to the shelter, fax it to us or email it.
Please note: All applications go through a background check. We cannot accept any application from a person having a felony record (current or previous), and absolutely no Domestic Violence, Battery, or Animal Cruelty charges (current or previous) or anyone with a history of disobeying county or state animal ordinances.
Once your application is approved, you will be contacted to set up an appointment with the Foster Coordinator to discuss your new role as a foster for the Gulf Coast Humane Society!
Please send completed applications or any questions regarding our foster program to:
Email: foster@gulfcoasthumanesociety.org
Phone: 239-332-0364 Ext 307
Share this article
Related Posts