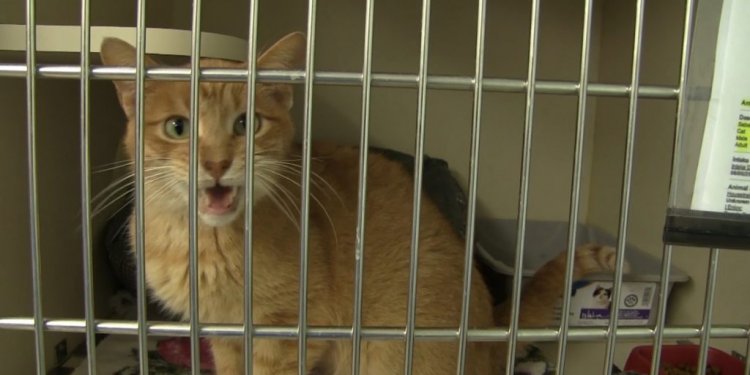 Humane Society of Palm City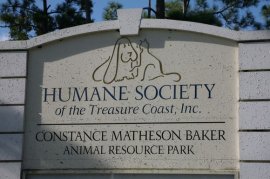 The Humane Society of the Treasure Coast has many programs and services that they offer to the community.
4100 SW Leighton Farm Ave
Palm City, Florida 34990
772-223-8822
Adoption
Getting pets adopted is one of the highest priorities of the Humane Society.
If you are considering bringing a new pet into your family please start by visiting the Humane Society of the Treasure Coast. The adoption process is designed to insure that pets are placed in loving homes. Here is a summary of the pet adoption process.
You and your family walk through and select the pet you are interested in
The pet is placed in a room with you and your family
You decide you want to adopt the pet
You fill out paperwork
If you already have a pet a home you must bring your pet in to meet the new potential pet to test for compatibility. Assuming the pets are compatible your new pet goes to the Veterinarian
is spayed or neutered. In addition a micro chip for identification is placed in the pet. The next day you pick up your new pet. The process can take from three to four days
While dogs are the most common pets cared for and adopted from the Humane Society they also care for many cats and a variety of other animals including ferrets.
dogs, cats, ferrets,
Animobile/Spay & Neuter
The Treasure Coast Humane Society also operates a surgical site on wheels that travels around and provides spay and neuter services to those who cannot afford it.
Other Humane Society Services and Opportunities
Foster Care
Humane Education
Lost & Found/Intake
Obedience/Agility Training
Rainbow Bridge (Memorial Garden)
Volunteer
Spay and Neuter Services
The Humane Society in Palm City offers low cost or free services including:
Spay or Neuter - $40 for Dogs or Cats includes spay or neuter, micro chip, and rabies shot.
No Cost spay and neuter with the Animobile (mobile surgical unit) for animals less than 40 lbs
Notes:
there is a long waiting list for the no cost services provided with the Animobile.
For pets over 4 months of age the Spay/Neuter, Microchip, and Rabbies shot is $60.
The Animobile requests a donation only for pets over 4 months of age - the waiting list is 4 to 8 weeks
Share this article
Related Posts