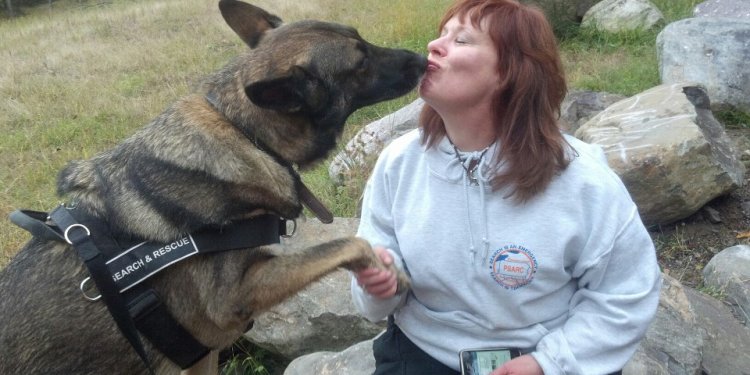 Local Humane Societies
For more than half a century, The Humane Society of the United States has been the nation's most important advocate for animals—and for the people who work tirelessly on their behalf. We are not directly affiliated with any local humane societies or other animal organizations; each of these is an independent entity, governed by its own board of directors or by local officials.
The HSUS's role
Our role is not to duplicate the efforts of local organizations but to supplement them by advocating for tougher laws, innovating programs to keep pets out of harm's way in the first place, and by providing education and support to help shelters and rescue groups do the best job possible.
How The HSUS works with shelters
The HSUS provides invaluable resources to help shelters excel every day in their lifesaving work:
Our website for shelter and rescue professionals, animalsheltering.org, provides the most comprehensive up-to-date information available on every topic from adoption to zoonosis.
Each year The HSUS hosts Animal Care Expo, the nation's largest animal care and welfare conference, providing dozens of educational sessions on topics ranging from adoptions to field services to spay and neuter.
HSUS shelter services experts provide free advice and guidance to shelters and rescue groups all over the country to ensure that they are implementing the most innovative programs and achieving the highest standards of animal care.
Our new Pets for Life program is not only changing the face of community outreach in underserved communities, but it is also being hailed as a model of excellence by animal welfare organizations and human social service agencies alike.
The HSUS has partnered with The Ad Council and Maddie's Fund to create The Shelter Pet Project, the first nationwide public service advertising campaign designed to encourage people to adopt their next pet from their local shelter. This multi-million dollar campaign has already been credited with encouraging thousands more people to adopt than ever before, and will undoubtedly change the lives of millions of homeless pets.
The HSUS's World Spay Day spreads the word about the importance of spaying and neutering pets, resulting in thousands of additional surgeries each year. And thanks to The HSUS' extensive market research, organizations around the country now have tools to effectively tell the public about their spay/neuter programs.
Our Animal Rescue Team provides on-the-scene leadership in the rescue and care of animals during crises, when local shelters would otherwise be overwhelmed. We also help rebuild animal shelters damaged in disasters and supplement local budgets to aid in covering unexpected disaster expenses. In recent years, these support efforts have channeled millions of urgently needed dollars to local animal shelters.
We have provided millions of dollars to assist local shelters and veterinary schools launch new spay and neuter projects for pets in regions recovering from disaster. Our efforts in the Gulf region, for instance, have increased spay/neuter capacity by 50, 000 additional surgeries each year.
The HSUS has not only been instrumental in changing state laws to prohibit the use of gas chambers but has also provided financial support and training to help local agencies make the transition to more humane euthanasia methods.
The HSUS publishes books on topics ranging from coalition building to volunteer management, valuable tools for shelters and rescue groups that are trying to achieve their greatest potential.
A little history
By long-standing tradition, local shelters are independent. They have their own policies, governance, and operational priorities. In the 1950s, the founders of The HSUS recognized that the animal welfare professionals serving in local organizations were consumed with the day-to-day tasks of community animal care and control; there was no organization to speak out on a national level against cruelty or to celebrate the human-animal bond. Thus the founding mission of The HSUS was born: to support the work of local humane organizations by providing that national voice.
In addition to our ground-breaking national-level work to prevent cruelty and tackle institutionalized abuses of animals, The HSUS is one of the top providers of direct-care services for animals. In a good number of cases, we step in when there is not enough local capacity to help animals, as in the case of disasters or large seizures from puppy mills.
We also we rescue thousands of animals from disaster and cruelty situations every year, provide the resources necessary to have thousands more spayed and neutered—the list of how we directly help animals each year goes on and on.
Share this article
Related Posts