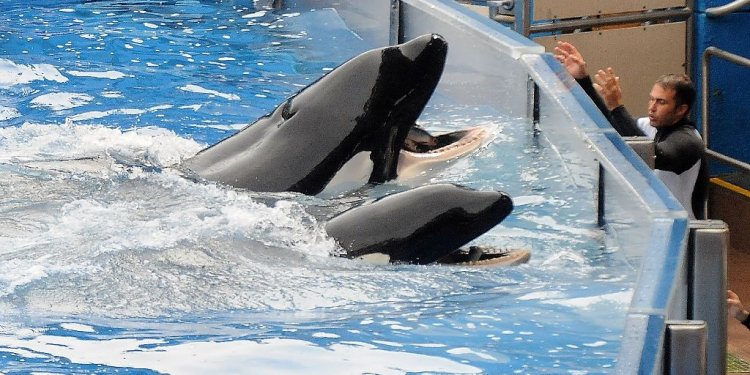 Orlando Florida Humane Society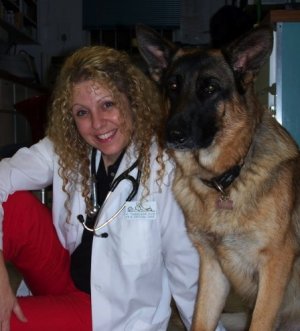 Dr. Holly Brown-Tabbenor, owner
Dr. Tabbenor graduated from UCF and later earned her DVM from University of Florida College of Veterinary Medicine, class of 1993. She has been working in emergency medicine since graduation. She also has been a member of the International Veterinary Emergency Critical Care Society since graduation. She opened the Animal Emergency Center in April 2006 to offer Central Florida residents a choice in emergency care. She enjoys seeing exotics pets including small birds and pocket pets. Her special interests are in diabetics, soft tissue surgery and GDV's. She has 4 beautiful daughters, and is the proud owner of a German Shepard Dog named Wotan, two unruly schnauzers- Sparky and Snowy, and Linus the cat.
Dr. Andrew Wester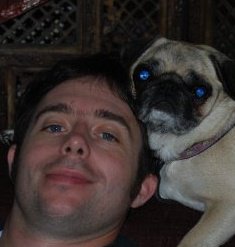 Dr. Wester joined our team as a full time associate in fall 2009. Originally from New York, he received his undergraduate degree from Fordham University in 1996. He went on the earn his DVM from Cornell University's College of Veterinary Medicine in 2002. He moved to Florida in 2006 and spent his time working in a small animal day practice before joining Animal Emergency Center. He has particular interests in emergency medicine, dentistry and acupuncture. He is the proud owner of Ping Ping the pug, Casper the chug, and Violet the cat.
Dr. Heather Palmer
Dr. Heather Palmer graduated from Ross University School of Veterinary Medicine and completed her clinical year at Auburn University School of Veterinary Medicine in 2015 – WAR EAGLE! She was born and raised on the Treasure Coast of Florida and is excited to be practicing close to her home town. Her special interests include emergency medicine and surgery. On her time off she enjoys the outdoors with her fiancé, family, friends and dog pack – Kassie, Belle, Blue and Rocky.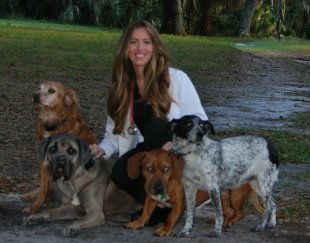 Dr. Gladnick
Dr. Gladnick joined the Animal Emergency Center in 2016, but use to work for the hospital for 2 years
back in 2010-2012. Dr. Gladnick graduated in 1994 from University of Florida College of Veterinary
Medicine. Originally from New York, Dr. Gladnick served in the US Army as a Veterinarian for 5 years.
During her time in active duty she was stationed all over the world from San Diego to the Netherlands.
Currently living in Florida Dr. Gladnick is the proud mother of 2 Chihuahuas named Scrappy and Jax,
and 3 cats named George, Suzy, and Toby.
Ariana
Hi, I'm Ariana, and I was born and raised in Boston, MA. I moved to Orlando in 1999. I graduated from Florida Institute of Animal Arts as a veterinary technician in 2003. I worked at a daytime veterinary hospital for 3 years before I started my adventures in The Animal Emergency Center in December 2009. I have always wanted to work with animals and have a particular interest in emergency medicine. I have 3 cats: Baby is a 14 year old persian, Reggae and Cheetohs are both 2 year old domestic short haired cats. I also have a crazy 1 1/2 year old blue pit bull named Na'Ji.
Savannah
My name is Savannah. Growing up, I've always had an interest in veterinary medicine and never really had the opportunity to get hands-on experience until my senior year of high school doing my senior project with Dr. Lawrence Pultz, DVM, at Town and Country. I graduated from Oviedo High School in May of 2013 and continue to pursue my Biology degree. I have 5 amazing fur babies: 2 dogs, Kodi and Oakley, a cat named Molly, a horse named Hunter and my newest addition is my mini pig, Pearl. I have a particular interest in equine and large animal husbandry. I started working at the Animal Emergency Center in September of 2014 as the first patient care nurse at the facility and fell in love with emergency medicine. I'm so happy to be a part of this amazing team.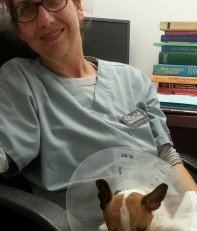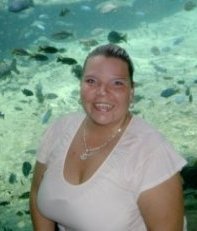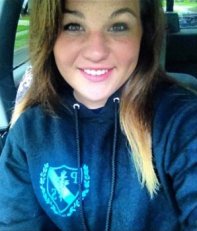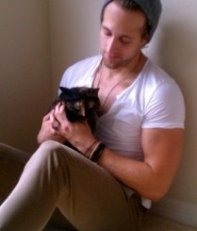 See also:
Share this article
Related Posts