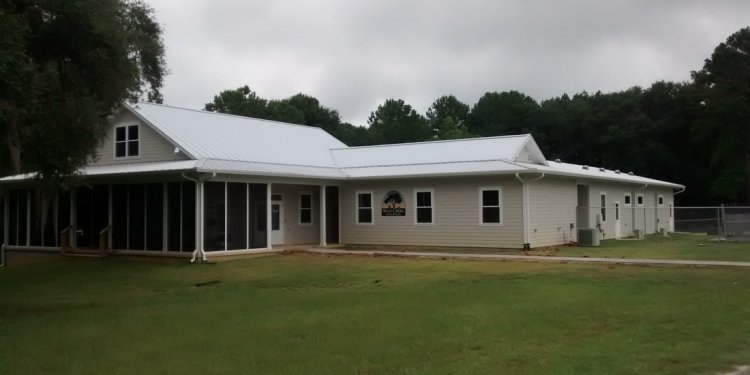 Jefferson County Dog Shelter
WATERTOWN — A wide range of dogs will be available for new homes Sunday during the Jefferson County Dog Shelter's open house.
"Somebody's looking for a pit, somebody's looking for a small dog, and we've got a variety here, " said Todd L. Cummings, county dog control supervisor.
Mr. Cummings said there are 12 dogs that will be adoptable during the event, a small dip from previous years. Among them is Jim Bob the pit mix, a stray dog that was found in early October.
"I think it'll be a sellout, " Mr. Cummings said.
The open house will run from 10 a.m. to 4 p.m. at the shelter, 21897 County Route 190.
Dogs can be adopted for $45, which includes a rabies shot courtesy of the Jefferson County Public Health Department.
The open house day will include tours of the shelter, prize drawings for children, food and refreshments and a visit from the Jefferson County Sheriff's Department's K-9 dogs.
Mr. Cummings said the open house event has grown steadily from its quiet beginnings in 2000, during which about 30 people came out to see the five dogs that were available for adoption. Last year more than 200 people came out to see 21 available dogs.
The open house coincides with National Animal Shelter Appreciation Week.
The shelter has contracted with the 22 towns in Jefferson County and the city of Watertown to provide services, holding stray or abandoned animals.
One point of pride pointed out by Mr. Cummings was the high rate of placement for dogs at the shelter.
He said that staff has had to euthanize only 4 percent of the dogs arriving at the shelter this year.
Share this article
Related Posts