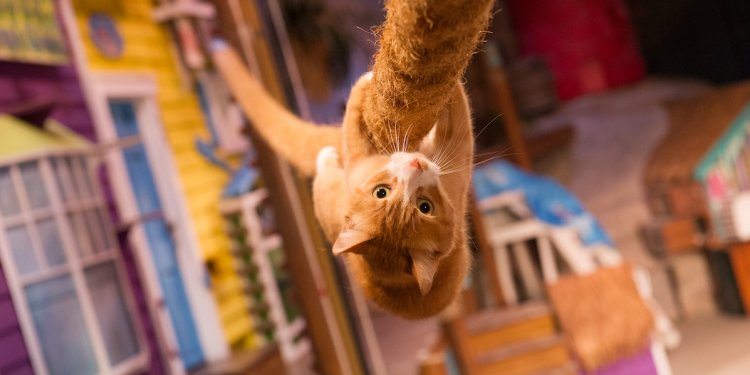 Orlando dogs adoption Center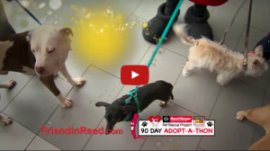 The "Reed Nissan Pet Rescue Project 90-Day Adopt-a-Thon" officially kicked off its third year with the goal once again to help find 2, 000 cats and dogs FURever homes.
Reed Nissan, Reed Nissan Clermont and the Pet Alliance of Greater Orlando (PAGO) have come together for the third time to host the 90-Day Adopt-a-Thon in hopes of exceeding their success in 2015. Throughout the 2016 Adopt-a-Thon, adoption fees have been reduced to just $25 for all pets age six months of age.
Fees will be waived for animals adopted at Reed Nissan Clermont (16005 State Road 50) AND at both Pet Alliance shelter locations on December 13! Please note our shelters are open 12pm-6pm and pets will be available at Reed from 4pm-7pm.
Reed Nissan is a longtime supporter of the Pet Alliance and the organization's two shelters. Currently, the dealership donates a portion of sales from each car sold to PAGO, a pledge that raised more than $100, 000 in 2014. Reed Nissan's donation directly supported projects dedicated to the safety and well-being of the animals, including play yard sun shades—critical for the animals enduring the hot Florida weather.
Last year's first 90-day Adopt-a-Thon resulted in adoptions of over 2, 000 dogs, cats and other pets from October through December. The 2016 Adopt-a-Thon encourages and challenges the central Florida community to adopt a pet in need of a safe and happy FURever home.
"We are ecstatic to be working with our friends at the Pet Alliance of Greater Orlando as sponsor of another 90-Day Adopt-a-Thon, " said Aaron Hill, General Manager of Reed Nissan and Reed Nissan Clermont. "Last year our community responded overwhelmingly to the importance of finding families for thousands of pets through their support of this event."
"Our Reed Nissan associates at both of our stores are excited to help the Pet Alliance find even more FURever homes for these animals in need."
The Reed Nissan Pet Rescue 90-day Adopt-a-Thon officially kicked off October 1 and will continue through December 31. The dealer encourages the community to visit the Pet Alliance of Greater Orlando adoption centers during this 90-day event.
"To see a homeless dog or cat experience his or her ride home from the animal shelter to a new FURever home is the best feeling ever. It's what we at the Pet Alliance want to see for every single pet, " said Fraily Rodriguez, Vice President of Operations at the Pet Alliance. "We know that together with Reed Nissan, we can help 2, 000 pets make their way Home for the Holidays."
To learn more about the Reed Nissan Pet Rescue Project and see dogs and cats that are currently available for adoption through the Pet Alliance of Greater Orlando, please visit .
About Reed Nissan
For over 65 years, Floridians have come to respect Reed Nissan's commitment to excellent customer service which has led to six Circle of Excellence Awards – one of the only large volume dealerships to receive this prestigious honor from Nissan North America. By building relationships with customers and the community, Reed Nissan continues to grow as a family business and as a top Nissan dealership family offering the finest selection, service and value to its customers. Reed Nissan is located at 3776 West Colonial Drive, Orlando and Reed Nissan Clermont is located at 16005 State Road 50, Clermont. and www.reednissanclermont.com
About Pet Alliance of Greater Orlando
As the go-to pet experts across Central Florida, the Pet Alliance of Greater Orlando does good things for dogs and cats and the people who love them. Formerly the SPCA of Central Florida, the organization's goal is to provide compassionate and knowledgeable services for pets and to be leaders in innovative animal care and veterinary medicine. Visit
Share this article
Related Posts