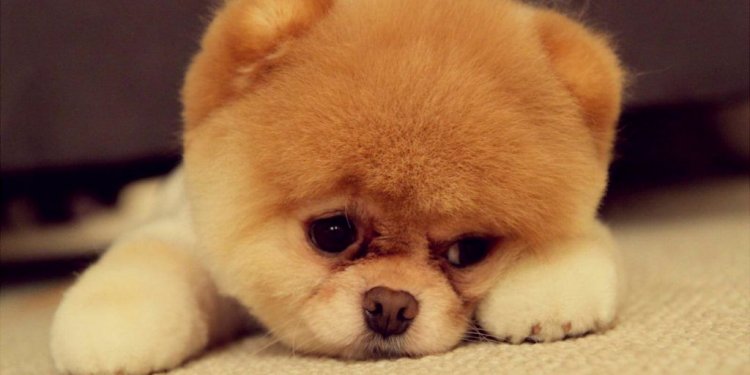 Puppies adoption Orlando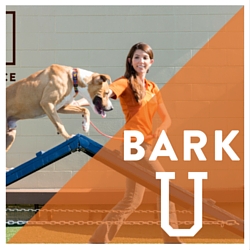 Bark University offers a wide range of classes to fit your needs. From puppy socialization to advanced tricks and Canine Good Citizen certification, Bark U has a class for you!
Lead by our Animal Behaviorist, Diane Anderson CPDT-KA, our classes, a $100.00 value are offered to you at only $50.00 ($25.00 if the dog you are registering was adopted from the Pet Alliance of Greater Orlando!)
Classes run on a 5 week cycle, while seminars are offered at one time workshops. Each is limited to 10 participants per session.
For all classes, dogs must be current on vaccinations and spayed/neutered. Dogs should also be friendly toward other dogs and people.
One time, two hour seminars:
Puppy Class
This class is designed for puppies age 6-months-old or younger. Socialization is the key factor and there is no better time than the present to properly socialize your puppy. Learn how to puppy proof your home and get your puppy on a solid routine.
We will cover what vaccinations your puppy needs and why they are so important as well as the importance of spay/neuter. Your puppy's Destructive Behavior will be discussed as well as ways to prevent it. Engage in a Potty Training discussion including the importance of Crate Training.
Your puppy will learn not to jump, to come when called, to be secure in new environments and when meeting new people. Your puppy will also learn to drop items on command and become well socialized citizens by the end of the course.
Week one:
Puppy Class Power Point. (No dogs) Week two: OFF, Watch me, easy, pass the puppy, coming when called, strange new things, play.
Week Three:
Drop it, Take away, loud noises, grooming/examination, play. Week Four: Different people wearing strange things, new places, strange surfaces, Chairs, Stairs, separation, play. Week Five: Final and graduation.
Basic Obedience
In basic obedience you will learn how to train your dog using positive reinforcement. Build a better relationship with your pet while learning the basics such as Off, Sit, Down, Stay, Come and walking nicely on a leash.
The classes are one hour long, once a week for five weeks.
Week 1: Watch me, easy, off, sit, Down, Week 2: Stay, Come, Stand Week 3: Walking on leash, Automatic sit, position changes Week 4: Leave it! Target, Back up Week 5: Final Exam/Party
Tricks Class
Every wanted your dog to know 'every trick in the book'? Well now they can! In our fun and engaging Tricks class your dog will learn to: Shake, Roll Over, Crawl, Hide, Speak and more. You will be amazed at how quickly your dog picks up on these new and fun commands.
Week 1: Turn, other turn, roll over (choose personalized trick) Week 2: Give 5, Crawl, personalized trick. Week 3: Hide, Speak/Hush, Pick one personalized trick. Week 4: Bow, Bye bye, hoop jump, personalized trick. Week 5: Final/party
Canine Good Citizen Class
The canine good citizen test is an exam that certifies that your dog is a well-mannered, even tempered member of doggie society. The certificate is issued from the AKC (American Kennel Club). This is not an obedience test, but rather a test of temperament and your dogs over all personality.
Class one: Accepting a friendly stranger Sitting politely for petting Class Two: Appearance and grooming Out for a walk (walking on a loose lead) Walking through a crowd Class three: Sit and down on command and Staying in place Coming when called Reaction to another dog Class four: Reaction to distraction Supervised separation Practice tests.
Class five:
Final test/certification
Test items include; accepting a friendly stranger, walking on a leash, coming when called and reaction to other dogs.
Nose Work Class
Your dog will learn to locate hidden objects with their nose. The dogs will 'hunt' through a series of obstacle courses for the scent and then signal when they have found it. The obstacles increase in difficulty each week. This class will both mentally and physically challenge your dog (and possibly you as well!) Your dog will leave class with a feeling of a job well done.
Week 1: Inside Simple Week 2: Inside Difficult Week 3: Outside simple Week 4: Outside difficult Week 5: Final
Agility Class
This fun and active class will get both you and your dog moving! Lure your dog through hoops, over jumps, through tunnels and over walks and A-Frames. After your pup has mastered all of that it will be time to take on the teeter-totter. By the end of the class you and your dog will be able to run the entire course together. This class is great for both physical and mental stimulation of your pet. Your pet (and possibly you) will leave class tired and feeling accomplished.
Week 1: Jumps, tunnel, weave Week 2: Dog Walk, A Frame Week 3: A Frame, Teeter totter Week 4: Run the course Week 5: Final and Party
This class meets for five Thursdays at 5:30pm starting Thursday, February 23. Dogs must be at least 10 months of age.
Dog Behavior Workshop
You will learn Basic Canine Learning Theory and come away with an understanding on how dogs learn and how you can best communicate with them with a modern look at Positive Reinforcement.
Clicker Training will not only be discussed, but a fun and interactive game will be played to make the learning fun!
Share this article
Related Posts