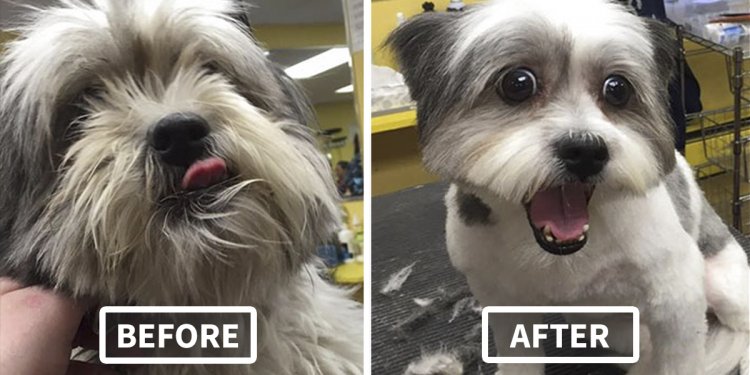 Where is a dogs Shelter?

Chloe. Back up on her feet and making her comeback.
Why is transport so important to Southern Pines?
Because of dogs like Chloe.
Chloe shows off her new wheels that were made possible thanks to generous donations from our community.
You may remember little Chloe, the determined, opinionated, affectionate little dog, who'd lost the use of her back legs due to a spinal injury? When she arrived at our shelter, her situation seemed pretty hopeless. But with help from the community, lots of love and dedication from her foster family, and an effective rehab regimen, over the course of a few months Chloe slowly got back up on her feet and walking again. However, even with her marked improvement and exposure to potential adopters, Chloe still hadn't found the home she was looking for. Hoping to find a perfect family for little Chloe, Southern Pines extended the search for her home by contacting our transport partners in Maine, and they agreed to host her while she looked for a home up there. Within just a week, Chloe was successfully matched with her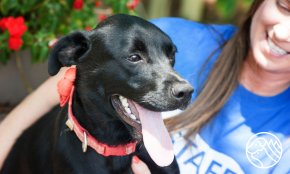 loving, forever family; a match made possible by the Southern Pines Transport Program and donations like yours. Our team could not be more thrilled that this sweet little dog that we loved on for months has found her second chance, but for Chloe, this program means so much more. It is a second chance, a warm bed at night, a feeling of love and security, and a promise that she is going to be okay.
​This is why our transport program is something that we at Southern Pines are so passionate about: it gives the animals in our care a greater chance at finding the forever home they all deserve. So far this year alone, we've been able to send 3, 000 animals to adoption partners up north, to states like Maine, Ohio, Illinois, Wisconsin, and Minnesota.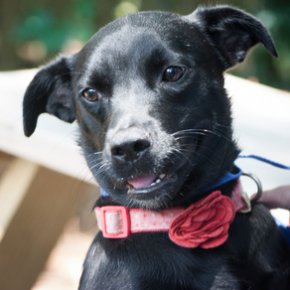 'Saving more lives than ever before!' is not just catchy phrase. It is the mission that our entire team is dedicated to.
Why these states? Because these states have stricter spay and neuter laws which has effectively decreased their homeless pet population. In Mississippi, we don't have these kinds of regulations, and therefore, we have an overabundance of homeless pets. Our shelter and our local partner shelters are always full to the brim with cats and dogs who need homes, and despite completing thousands of local adoptions each year, there are still so many pets without homes. Our receiving adoption partners are committed to finding these pets forever homes, they have room to take our dogs (and sometimes kitties), and they have adopters who're waiting and interested in the pets we're transporting up there. Because we have SO many dogs and cats here in Mississippi, it gives these animals who might not have had a chance here, a better chance there.​
Chloe and her new family in Maine.
​It is an exciting program… and a necessary one. "Saving more lives than ever before!" is not just catchy phrase. It is the mission that our entire team is dedicated to, but it's not without it's cost. Providing our animals with this fantastic opportunity is an expensive one for our shelter: completely vetting the animals, the cost of drivers, vehicle maintenance, fuel expenses, etc. This #GivingTuesday, we'd ask you to consider donating toward our transport program, so that with your help we can give even more homeless animals, like Chloe, the chance at a happy new beginning.
Thank you for making a difference.
​By Brittany Curtzwiler
Event & Volunteer Coordinator
Every once in a while, a dog comes into the shelter that chooses to trust you the most; Little Edie chose me. I can't tell you why she chose me, but I can tell you about my first interaction with her and all the great things I have learned about her since.
​
I was told about a scared, unsure dog who needed to be taken to our Spay and Neuter Clinic, so I made my way through the kennels in search of the one who had been named Little Edie. When I approached her kennel, she stood up on her trembling legs and looked up at me with a fear in her eyes that made my heart hurt. I slowly leashed her and took her to the clinic not knowing what an impact I had made on this little dog simply by showing her a gentle touch and being patient. After she returned from the clinic, I felt connected to this little dog so I began working with her on a regular basis.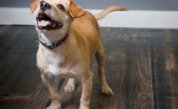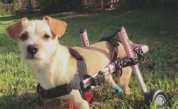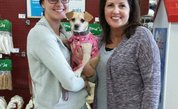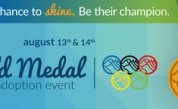 Share this article
Related Posts