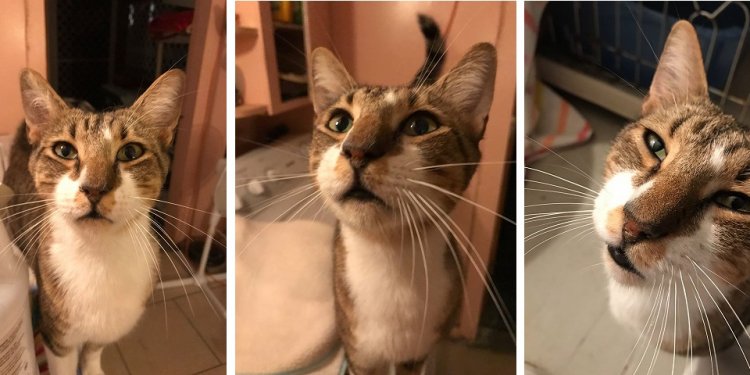 Animal Rescue Broward
Happen to hear some faint meows in your nearby bushes? Think you might have come upon a discovery of an abandoned kitten or litter of kittens? Well more often than not mama cat is not too far away and has not actually discarded her babies. Here are some suggestions on what your next step should be:
Do not disturb the kittens
It is best to 1st observe from a distance for a few hours to determine if mom is returning to her nest. The mother cat may be out searching for food, taking a break, or even hiding from you. If you see kittens and no mom, wait a few hours before trying to rescue them. The kittens have a better chance of survival with their mom. If mom returns, the best thing you can do is place some fresh cat food and water out for her. It is best not to continue to check on them more than once a day as not to disturb the nest.
Friendly mom returns
If possible, bring the mom and the kittens indoors isolated from your household pets. Provide a nice area for them with a bed, clean litter box, fresh water, and cat food. Kittens can be weaned when they begin eating solid foods at approximately 4-6 weeks old; offer them wet food mixed with water at 4 weeks. When the kittens are fully weaned from mom, the mom should be spayed, and then either adopted out or returned outside. The kittens should be fixed and adopted out around 8-10 weeks of age. Handle the kittens frequently after 5 weeks old to help with socialization. Consult a veterinarian immediately if the kittens or mom show any signs of illness, injury, or distress.
Feral mom returns, do not fear
Leave the family outside, and provide food, water, and shelter. The mother will likely move the kittens, do not worry. If she knows this is a safe place with a stable food source, she'll return with them. If you are able to commit, the kittens should be taken away from their mom when they're able to eat on their own (about 4-5 weeks old). When you bring them inside, handle them often to get them used to human socialization. The kittens should be fixed and adopted out around 8-10 weeks of age. If you cannot foster and socialize the kittens, leave the kittens outside! Don't socialize a kitten that you cannot place; they will learn survival skills from their mother that will give them their best chance at outdoor survival as a feral cat.
It's been a few hours, no mom in sight.
The kittens appear to be abandoned, what can you do to help?
Once you remove the babies, you must keep them at an appropriate body temperature. Using a box with clean, soft towels, and warming bottles make a nest and place the kittens in the box. Keep them away from drafts and out of humidity. They need a room that stays close to 90 degrees for the first two weeks of age, then the temperature can be lowered to 80 degrees. Unweaned kittens need round-the-clock care and monitoring.
The kittens will need to be bottle fed with milk replacer every 2-3 hours (including overnight) and kept warm and dry.
Share this article
Related Posts