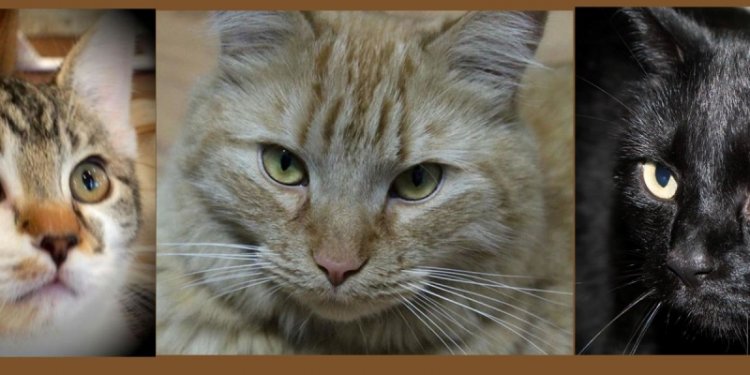 South County Animal Rescue League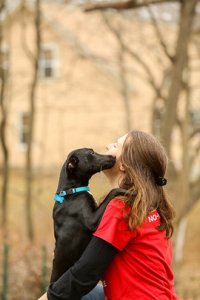 In their four years of experience in animal rescue, Emma Dawley and Heidi Durand-Lenz were bothered by something. Most rescue efforts were breed-specific and tended to focus on smaller dogs. That left a lot of animals out in the cold. Together, they founded Save One Soul (SOS) Animal Rescue League, an adoption agency welcoming dogs of all breeds and sizes, dedicated to finding permanent homes for dogs from areas of the country known for their kill-shelters.
"In New England, we've done a great job with leash laws and with spaying and neutering our animals. But in other parts of the country, it's just not that way, " explains Heidi. "And there are only so many spots in shelters. Our goal is to match these animals that have no chance of living to homes in New England that want to add a pet to their family."
SOS partners with shelters in West Virginia, North Carolina, Louisiana, Mississippi and Arkansas to pull dogs at risk for being euthanized due to overcrowding. SOS pays to vet the dogs, arranges foster homes and ships some of them north so they can meet potential new families face-to-face. To this day, SOS has placed 322 dogs in forever homes, providing in-depth support and training to ensure that each match is a good fit for both dog and family.
"Our specialty is providing adoption counseling and post-adoption support, " says Emma. "We really want to make sure these adoptions are successful." SOS has a dedicated team of volunteer adoption counselors, who spend hours each week interviewing families interested in opening their home to a dog, matching them with dogs that are a good fit for their family and ensuring they have the resources necessary to fully integrate the dog into their family. "We are looking for reasons to say yes to a family and for opportunities to support the adopter, " Emma adds.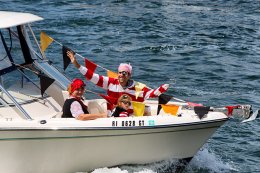 SOS is always looking for volunteers, for everything from one or two nights a month to transport and handle dogs at local adoption nights or becoming a foster family for animals waiting for their forever home.
Wakefield, 206-0727
Adoption Events
May 23 & June 13, 12-3pm
Westerly Petsense
143 Franklin Street, Westerly
June 7, 10am-4pm

Balise Toyota

1400 Post Road, Warwick
The Lions Club has a long lineage of service around the world, founded in 1917 and today proud to call itself the world's largest service organization. The Narragansett Lions Club upholds this tradition with a focus on serving their local community. Through efforts ranging from clearing snow from an elderly neighbor's driveway to organizing several large annual fundraising events, they live by the dual mottos of "We serve, " and, "Where there's a need, there's a Lion."
"Our mission is to serve the community. It's that simple, " states Narragansett Lions chapter president Steven Fabrizio. "We work very hard to serve the community in any way we can and are particularly mindful of helping people right here in Narragansett." The Lions run a variety of programs to assist and engage local families, ranging from kids to the elderly and provides scholarships for high school seniors heading into higher education. This winter, the Narragansett Lions delivered 1, 600 gallons of oil and propane to 16 local families in need of fuel assistance. Over the holidays, 115 families were provided turkeys for Thanksgiving, and over 125 families received food and gift baskets for 260 children at Christmas.
"It's also a big part of Lionism to do what we do for the benefit of sight-deprived people, " explains Steven. The Lions coordinate eyeglass donations, offer vision screening and give financial assistance with eyeglasses or eye exams. Since 1992, the Club has organized the weeklong summer camping experience at Camp Mauchatea (which means "Be My Guide"), open free-of-charge to all Rhode Islanders aged 6 to 17 who are legally blind. With a 2:1 camper/staff ratio, the over 50 participants are provided with the rare opportunity to enjoy a camping adventure, with summer camp staples like swimming, boating, hiking, multi-sensory creative arts and adaptive cooking. Camp Mauchatea is funded through the annual Lions Golf Tournament, at the Laurel Lane Country Club in West Kingston.
Share this article
Related Posts