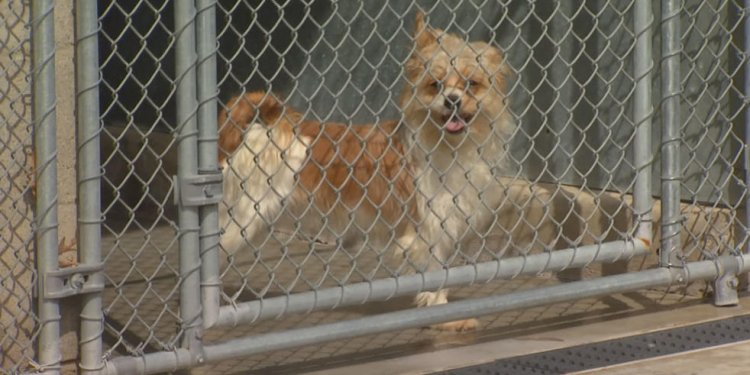 Hartford CT Dog Pound
Animal Rescue Foundation (ARF) was founded in 1971 as a non-profit non-destory shelter. Ever since ARF has been staffed by 100% volunteers. Every animal that is taken into ARF has a safe place until they find their forever home. ARF's shelter sadly caught fire in 2008 and was damaged beyond repair or use. After much time and dedication by all of our volunteers and the public ARF has raised enough money to build it's own state of the art shelter to help countless homeless pets.
Animals for Life
PO Box 1481, Naugatuck, CT 06770
Created in 1996, Animals for Life started with the simple goal of finding needy animals loving homes. Now, almost 20 years later, their goal remains the same–to place homeless cats and dogs into wonderful, forever homes. Animals for Life also are huge believers in education and outreach, and therefore do their best to educate and assist the public on companion animal issues, and address the issue of pet overpopulation that is rampant in CT and the world in general.
Bikers Against Animal Cruelty
PO Box 68, North Haven, CT 06473
Bikers Against Animal Cruelty, Inc (B.A.A.C.) is an organized group of compassionate motorcycle enthusiasts who advocate against animal cruelty and neglect, promote responsible pet ownership and help to defray costs of emergency veterinary care for the voiceless victims of animal cruelty and neglect.
Connecticut Humane Society
701 Russell Rd, Newington, CT 06111
The Connecticut Humane Society's mission statement, "The Connecticut Humane Society is the leading resource in the state for companion animal welfare, enriching the lives of families and communities through adoption services, medical care, education, and prevention of cruelty."
CT Animal House
PO Box 343, Waterford, CT 06385
Dog Star Rescue
PO BOX 721, Canton, CT 06019
Dog Star Rescue, Inc. is a grass-roots effort started by a group of dog lovers with experience in the rescue world. The mission of Dog Start Rescue is to save abandoned, shelter, or owner surrender dogs to the best of our ability with the volunteer and financial resources available. The ultimate goal of Dog Star Rescue is to develop a network of united supporters to transform as many unwanted dogs as possible into companion pets in appropriate homes.
K9 Crime Stoppers
PO BOX 311154, Newington, CT 06131
The Mission of K-9 Crime Stoppers (K9CS) is to assist communities and agencies facing limited budgets and shrinking resources with acquiring the finest police and other dogs for public service, like search and rescue, to fulfill a variety of tasks. These working dogs will be placed in communities, schools, cities and towns ensuring a safer place to live for everyone. K9CS donates quality working K-9s to departments in need in addition to consulting on handler selection, training handlers, and educating the public on the needs, abilities, and importance of established and knowledgeable K-9 Units.
Kenway's Cause
c/o Associates Federal Credit Union | 500 Day Hill Rd, Windsor, CT 06095
Kenway's Cause provides support for the dogs at the City of Hartford Animal Shelter. We are determined to do whatever we can in the best interest of these dogs. The City of Hartford Animal Shelter is a high kill shelter giving each dog only 10 days to find a forever home or they are euthanized. Kenway's Cause donations are used to provide the dogs with necessary items during their stay at the shelter. All of these dogs are picked up off the streets of Hartford as "strays".
Little Feet Big Hearts
74 Sunnyview Drive, Veron, CT 06066
Little Feet, Big Heart Rescue, Inc. is a 501(c)(3) charitable organization dedicated to finding loving homes for homeless, sheltered and abandoned dogs of all breeds as well as providing education and advocacy.
Little Guild of St.Francis
285 Sharon Goshen Turnpike, West Cornwall, CT 06796
Little Guild of St.Francis believes in the intrinsic worth of all living things and recognize in particular, the unusually long and close association humans have had with dogs and cats. For whatever reasons, many innocent animals do not receive the care to which they are entitled. Little Guild of St.Francis pledges to protect and rehabilitate distressed animals and promote humane education.
Protectors of Animals
144 Main St, East Hartford, CT 06118
Protectors of Animal mission statement is to maintain a no-kill shelter for strays and abandoned cats and dogs, perform animal rescue and placement, promote spray and neuter as solutions to over population, and promote humane education to prevent animal cruelty and suffering.
Rose Hope Rescue
PetSmart 475 Bank St, Waterbury, CT
Rose Hope Rescue is a small no-kill rescue in Waterbury, CT. Rose Hope Rescue is strictly a volunteer organization. If you're interested in adopting a pet from Rose Hope Rescue, please visit PetSmart on 475 Bank St. in Waterbury, CT. Rose Hope Rescue's mission is "Do whatever you can in your neighborhood to help felines in need. Become part of the solution."
Saving Paws
311 Murdock Ave, Meriden, CT 06450
Saving Paws is a volunteer run organization that works to support the animals of Meriden Animal Control (a City municipality/pound). The City is legally responsible for the animals and provides housing for all animals; we provide anything "extra" the animals need to be more adoptable or healthy. Saving Paws also acts as a liaison between adopters and the Animal Control Officers by answering emails and helping to schedule adoption appointments. The City is limited in what they can provide the animals, as this is funded by taxpayers. Officers are often overwhelmed with daily calls and emergencies, so the role of Saving Paws is vital.
Big Dog Ranch Rescue
10948 Acme Road, Wellington, FL 33414
Share this article
Related Posts