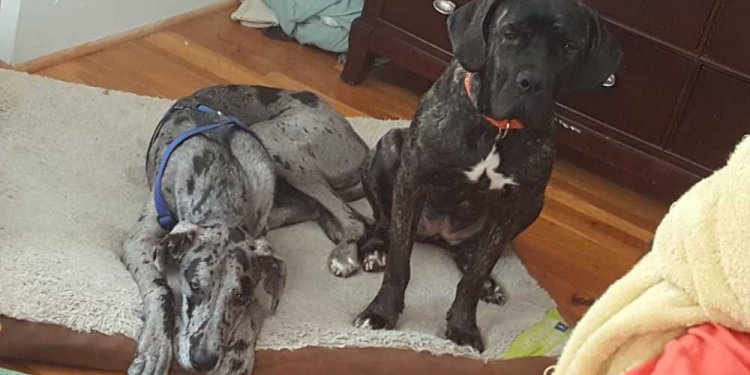 Dog Rescue Suffolk
KINGS PARK, N.Y. — You can say Boris Avezov and his 6-year-old golden doodle Poofa had a pretty "ruff" night.
The Long Island man was walking the 100-pound pup outside the Superior Ice Rink in Kings Park Tuesday night, waiting for his 14-year-old son to finish up hockey practice.
Poofa on the other hand, had his own agenda.
"Poofa saw a rabbit and he pulled the leash and he ran to chase the rabbit into a wooded area, " Avezov told PIX11 News. "Usually he would come back in a couple of minutes, 5 minutes."
This time, he did not. After 15 minutes of calling out for him and getting no response, Avezov launched a frantic search with an ice rink worker.
They eventually found Poofa, trapped and scared in an abandoned cesspool.
"He was barking a little bit and obviously he was crying a little and at that moment I started to feel a little bit better because i knew we were going to rescue him, " he described.
Officers with the Suffolk County Police Department Emergency Service Unit quickly responded to the scene, spending about an hour assessing the situation and executing the rescue.
With a harness, they managed to pull out Poofa, rescuing him without injury.
"I can tell when he was rescued, in his own doggy way he was thankful to those rescue people who freed him, " Avezov said. "It was just a miracle because it was just a really really big fall. Sixteen-feet fall and he didn't have any scratches no bruises whatsoever, no broken bones."
Share this article
Related Posts