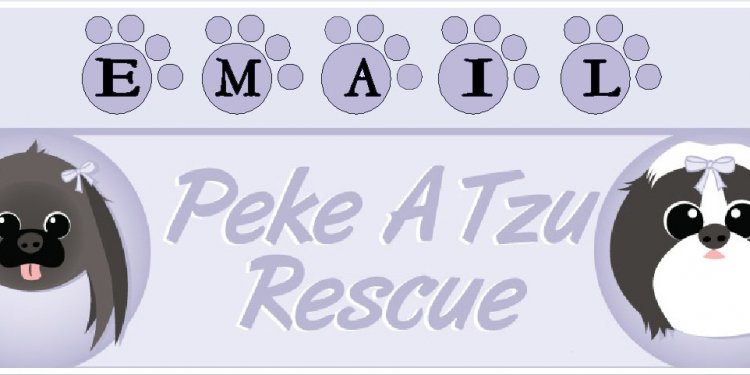 Dogs Rescue Michigan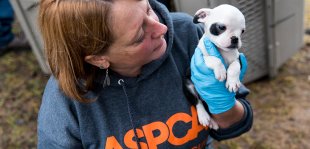 UPDATE: We are excited to share that after months of medical care, The ASPCA rescued the dogs alongside the Oscoda County Sheriff's Department following complaints of abuse and neglect at the facility, and the owners of the puppy mill pleaded guilty to animal cruelty charges last week.
Over the past two months, the dogs—including Schnauzers and Bulldogs ranging in age from a few months to 10 years—have received medical treatment and behavioral assessments to prepare them for adoption.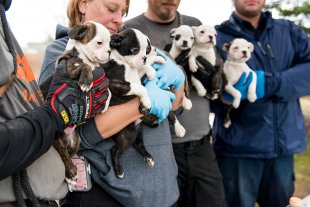 "Today marks a new beginning for these dogs, " says ASPCA Vice President of Field Investigations & Response Tim Rickey. "While these dogs are getting a happy ending, we can't ignore the fact that there are so many other dogs still suffering in puppy mills across Michigan. This is one of the few states with no regulations to protect dogs in breeding facilities. We need lawmakers to take action."
Interested adopters should contact the Roscommon County Animal Shelter in Prudenville, Michigan, by calling (989) 366-0260. Adopters will be asked to complete an adoption application prior to visiting the shelter, and will be contacted to schedule appointments to further discuss animal placement.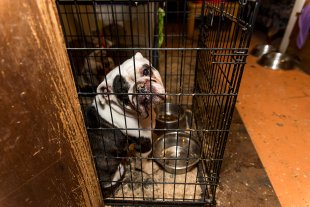 The update below was originally published on January 8, 2016.
UPDATE: We are pleased to report that four defendants have been charged with 24 counts of animal cruelty in this case, in which more than 50 dogs were found living in tragic conditions in a puppy mill in Mio, Michigan. Unfortunately, 21 states have no laws on the books regulating commercial dog breeders—and a number of states that do require breeders to be licensed and inspected by the state only require commercial breeders to meet USDA standards of care. Please visit the Advocacy Center to find out how to find out how you can fight for stronger animal cruelty legislation in your state.
The update below was originally published on December 16, 2015.
UPDATE: We have just received video footage from our recent puppy mill rescue in Mio, Michigan, where more than 50 dogs were found living in tragic conditions. Some of the dogs were stacked in small wire cages in a dark basement, while others were living in ramshackle outdoor pens.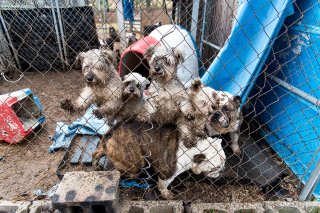 Most were hungry, thirsty and fearful. "What's truly tragic is that this not uncommon in the puppy mills that we've seen, " said Tim Rickey, Vice President of ASPCA Field Investigations and Response. While this video footage may be difficult to view, the reality of what these puppies have been through is even more difficult. This holiday, help us save more animals just like them by making a gift to the ASPCA.
This post was originally published on December 15, 2015
ASPCA responders are on the ground in Mio, Michigan, assisting authorities with the seizure of more than 50 dogs from a large, substandard, unlicensed breeding facility known as a puppy mill. This investigation began after authorities received complaints of abuse at the facility, and the ASPCA deployed at the request of the Oscoda County Sheriff's Department and Oscoda County Animal Control. The dogs were seized from the property after warrants were served, and criminal charges are expected to follow.
Share this article
Related Posts