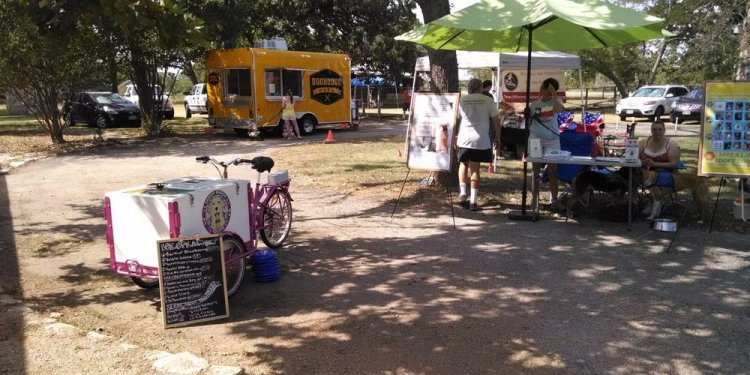 Local dogs Rescue Groups
As the dogs touch down on a plane from Kuwait, each arrives with a story: Hope was the last survivor pulled from a pile of dead puppies; Stella was stabbed eight times; Mandy is recovering from pancreatitis.
Jennifer Yoon recalls their histories as she scrolls through pictures of some of the 152 dogs her organization has rescued from abuse and neglect in the small Persian Gulf country during the last year. Yoon is co-founder and vice president of Wings of Love, Kuwait, a Baltimore-based organization that just received its nonprofit status this month after more than a year of transporting dogs to the U.S.
Standing in the cellphone lot at Washington Dulles International Airport, Yoon is waiting for more dogs that will soon arrive on a flight with Patricia Riska, Wings of Love, Kuwait's founder and president. It's about a 30-hour "turn and burn" trip from Dulles and back.
A flight attendant for United Airlines, Riska founded Wings of Love now a five-volunteer operation with 10 to 20 foster homes, after traveling to Kuwait for work. The Riverside resident connected with another flight attendant who was finding new homes for animals there, and brought home her first dog in April 2015.
Yoon learned of Riska's work when she was looking to adopt a second dog, and joined the effort. They incorporated as Wings of Love, Kuwait in October 2015.
Riska lands on Monday with seven dogs in tow. Popeye and Luna flew with her in the cabin in a soft carrier; chubby brother-sister pair Hershey and Sherry arrived in a crate; Jeff the poodle and Gipsy the papillon mix flew together in a third cage; and German shepherd mix Cecilia, the only large dog of the bunch, traveled alone in the fourth and final crate.
Yoon and Riska's husband, Bryn, circle around to the passenger pickup zone when they get word that she's cleared customs. They load the crates into their cars and head back to the cellphone lot, where the dogs stretch their legs in an adjacent dog park.
Popeye scratches at the grass. Jeff sits and stays on the familiar concrete. Cecilia bounds around the fenced-in yard.
"There's barely any grass in Kuwait, so this is new for them, and they just either rub themselves in it or they eat it, " Patricia Riska said. "It's so funny to watch them."
Riska and Yoon connected with rescuers in Kuwait through women like Karen Orobey, a Florence, Ore., resident who lived in Kuwait for 20 years.
"Finding a permanent home in Kuwait for a dog and even a cat is really difficult, " Orobey said. "It's easier to rehome them outside of the country."
That's because many Kuwaitis regard dogs as disposable accessories rather than part of the family, she said. Animals are usually kept outside — many times, on roofs — in the desert heat, and abandoned when they become sick or are no longer novel.
"They want a dog because it's cute, because it's trendy — because all the bad reasons people want dogs — and then they realize it's a lot of responsibility, " Yoon said. Many of the dogs Wings of Love rescues are expensive purebreds like Malteses, Yorkshire terriers and huskies. "It just amazes me because they spend so much money on their animals and they just don't want to deal with it when they get sick."
Those dogs end up on the street, where many are picked up by merchants and sold at Kuwait City's Friday Market. The dogs that don't sell there are typically discarded or killed. International groups have been pressuring the Kuwaiti government to regulate the market, which has little to no standards of animal care, according to news reports and online petitions. Representatives from the Embassy of the State of Kuwait could not be reached for comment Wednesday night.
Riska said she's traveled all over the world, and she's seen some of the worst animal abuse in Kuwait.
"People don't get it — they're like, 'Oh, OK, why Kuwait?' " Riska said. "And once I took Jennifer, she was like, 'I get it now why you're doing it.'"
Popeye, a three-pound speckled imp of a dog, was pulled from the Friday Market. He's now being fostered by local magician Spencer Horsman at his Federal Hill home. Horsman adopted his own dog, Loki, from Wings of Love several weeks ago.
"When people look at this dog, they're like, 'There's no way this is a rescue'" animal, Horsman said of the Pomeranian mix with red fur and black spots that wind down his body and curly tail.
There's a demand for small, young dogs like Loki in the Baltimore area, and that's part of what makes it a good adoption market for Wings of Love.
"You're going to turn me into a crazy dog dude, " Horsman said to Riska as she dropped Popeye off Monday night.
Horsman hopes to eventually travel to Kuwait to help Wings of Love retrieve dogs. Volunteers take the round-trip flight to Kuwait about once a month to bring back anywhere from four to 14 dogs, some of which come with medical issues, like dental problems and old broken bones. Sometimes unforeseen problems arise; Yoon had a German shepherd that suddenly went blind.
"These are dogs that are even screened before they come, " Yoon said. "Really sick dogs, a lot of times they don't even make it in Kuwait, so they are selected from the dogs that we think are adoptable."
Wings of Love works with a group of women in Kuwait who take dogs into their homes while they await transport to the U.S. One woman has multiple apartments dedicated to dog rescue.
The dogs are given necessary shots and usually spayed or neutered before they leave the country. Janice Mosher, a spokeswoman for U.S. Customs and Border Protection, said her agency requires dogs to be up to date on rabies vaccines and to appear healthy when they enter the country.
"I really, really love doing this because I see the difference in these dogs, " Riska said. "These dogs come so depressed. Once they're here and they're getting love, they smile."
Share this article
Related Posts