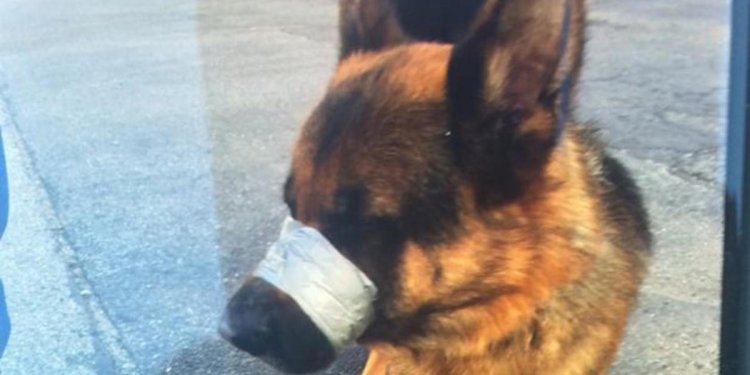 Long Island dogs Rescue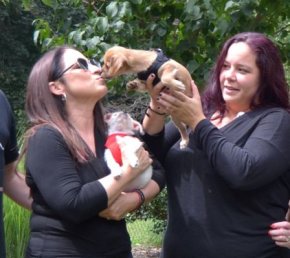 Gloria Estefan with her assistant Heather Belhran at the Little Shelter Animal Rescue & Adoption Center in Huntington on Wednesday, Aug. 3, 2016. (Credit: Little Shelter Animal Rescue & Adoption Center / Rowan Daray)
Two Long Island dogs in need of a new home found one with Cuban-American singer Gloria Estefan.
Estefan, whose musical "On Your Feet!" is currently on Broadway, met the dogs on July 30 at Broadway Barks, an annual event that brings together Broadway stars, pets and animal organizations to highlight animal adoption. She came to Huntington on Wednesday to finalize the adoptions.
Estefan's...
Estefan's new additions came from Little Shelter Animal Rescue & Adoption Center, one of more than 25 rescue organizations that participated in Broadway Barks this year, according to the Mayor's Alliance for NYC's Animals, which hosts the event.
Shelter officials said in a Facebook post that Estefan's visit in Huntington made for a "super exciting day." The puppies ended up at Little Shelter through a program to assist pet owners who are not financially stable enough to support their pets.
"They were from an unplanned litter and one of them needed a life saving surgery, " the shelter wrote in the post on Wednesday afternoon. "These puppies are a true Rags to Riches story, and we couldn't have been happier for them!!"
The dogs, which are Maltese-Chihuahua mixes, will live with Estefan in Miami. Shelter director David Ceely said two members of Estefan's staff adopted the remaining two puppies from the litter.
A representative for Estefan said Wednesday that she was not immediately available for comment, but the singer did post online about her excitement, recommending others turn to the shelters that participated in the event.
Share this article
Related Posts