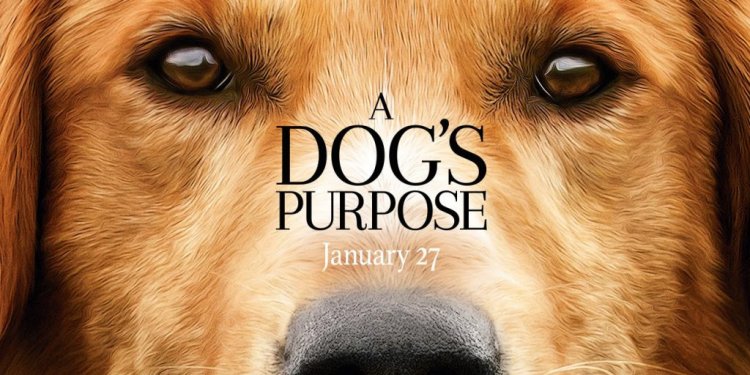 Coastal Humane Society Puppies
There are many, many reasons why you should adopt a shelter animal. For starters, you're saving a life, not to mention saving money. A shelter animal costs you less than what a breeder or pet store charges. Plus, all of our animals come fully vetted and spayed/neutered, and often already trained.
Q: What veterinary treatment does my pet get at CHS before I adopt?
When you adopt from the Coastal Humane Society, you're not only getting a great pet, and saving money, you are also getting an animal who has already had the following veterinary services. In parentheses are a low estimate of what these services would cost at a typical veterinary clinic.
Cats
Spay/Neuter ($110+)
Tests for FeLV and other diseases ($60)
Rabies Vaccination ($20)
Distemper Vaccination ($20)
Flea and Tick Treatment ($14/mo.)
De-worming Treatment ($15)
Ear Cleaning ($15)
Office Visit ($45)
Total: $299 and up
Cost to Adopt a Cat at the Coastal Humane Society: $0-$199 depending on age
Dogs
Spay/Neuter ($150-320)
Heartworm/Lyme Testing ($60)
Heartworm Preventative Treatment ($7/mo.)
Rabies Vaccination ($20)
Distemper Vaccination ($20)
Bordetella Vaccination ($20)
Canine Influenza Vaccination ($20)
Flea and Tick Treatment ($14/mo)
De-Worming Treatment ($15)
Ear Cleaning ($15)
Microchip ($50)
Office Visit ($45)
Total: at least $391
Cost to Adopt a Dog at the Coastal Humane Society: $0-$349 depending on age
Q: Why do you recommend signing up for Pet Health Insurance? Is that really necessary?
Pet Health Insurance is the ideal way to avoid out of pocket expenses should your pet get ill or hurt. Coastal Humane Society has teamed up with Pet Point ShelterCare Pet Insurance to offer you a free first month of pet health insurance with your adoption.
Q: What does ShelterCare insurance cover?
After you activate your ShelterCare offer (within 7 days of your adoption) you receive up to $700 of coverage after a $75 deductible. Details about the offer can be found on the ShelterCare website.
Q: What do I do if my pet gets sick?
Q: Where can I go for veterinary and behavioral advice about my animal?
There are a number of online resources to help any pet owner. CHS recommends the ASPCA's virtual pet behaviorist and these resources. See also our list of local veterinarians.
Q: What's Upper Respiratory Infection?
Upper Respiratory Infection commonly affects shelter animals, particularly cats, and is likened to a common cold in humans. Cats can also be asymptomatic in the shelter and only manifest symptoms after adoption (a stressful process for an animal!) in their new homes. If we are aware of any U.R.I. in an animal, we will send you and your new pet home with medicine prescribed by our veterinarian. For more information about Upper Respiratory Infection, please see the ASPCA's Cat Care Resource page.
Q: Where should I take my new pet to the vet?
Q: Why does my pet have to see the vet within 2 weeks of adoption?
Coastal Humane Society asks that you take your new pet to meet your own veterinarian within 14 days of adoption for a couple of reasons. First, we want to be sure that your veterinarian is able to develop baseline data on the health and condition of your pet immediately after adoption. Then, should your pet get sick or hurt, your vet will already be familiar with the animal and better able to diagnose and treat it. Dr. Mandie Wehr, CHS's in-house veterinarian does everything he can to diagnose and care for the hundreds of animals in the shelter and in foster at any given time (2, 500 annually!) but it's important your pet be carefully looked over by another set of eyes.
Q: What's a "Barn Buddy"?
"Barn Buddy" is a CHS term for cats that are not used to being around people. They may be on the shy side but they make excellent mousers and are famously easy to care for. A barn or similar structure provides them all the shelter they need. All they ask from you is a steady supply of food and water. Some may become more social over time, and can turn into excellent housecats. See our Barn Buddies.
Q: Does my pet come with a microchip?
CHS microchips all dogs that go up for adoption. All animals also go home with a name tag that is secured to the animal's collar.
Q: What''s "Kitten Season?"
Kitten Season is an animal sheltering term used to describe the dramatic influx of kittens brought to the shelter each Spring. The sheer number of them can be overwhelming. We rely on foster families to care for kittens until they are old enough to go up for adoption. The kittens have the benefit of family life and attention; the shelter has the benefit of additional space to take in more homeless cats.
Q: What animals do you have up for adoption?
Coastal Humane Society adopts out companion pets: cats, dogs, rabbits, ferrets, guinea pigs, chinchillas, rats, hamsters, mice, and tropical birds. We do not have a license to care for wildlife or reptiles.
Share this article
Related Posts