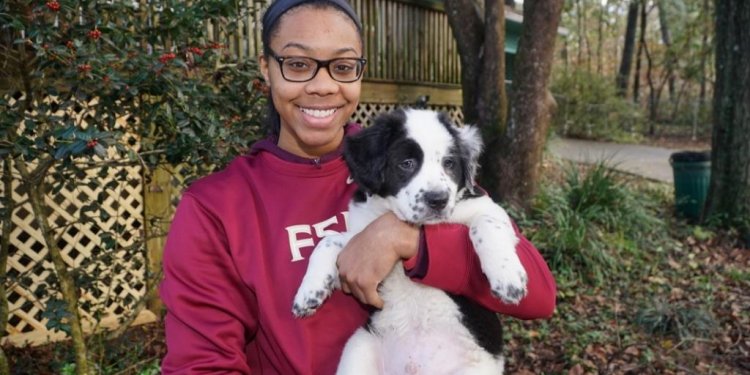 Humane Society Tallahassee FL
We hope you will join us for any or all of the myriad of events and fundraisers we hold throughout the year. If you are an animal lover, chances are we have an event you'll enjoy!
Walk & Wag
Our annual charity walk event that welcomes animal lovers and their pets for an afternoon at one of Tallahassee's beautiful parks with food, music and family friendly activities. Teams raise money before and during the event, competing to see who can raise the most for homeless pets!
Bags 4 Wags
An annual cornhole tournament and fundraising event. Two-person cornhole teams compete to help save lives and for cash prizes in a round-robin style tournament at Bradley's Country Farm. Good food, good company, great games - all for a good cause!
Kittyoga
Kittyoga is a semi-annual event featuring beginner-friendly flow yoga accompanied by free-roaming adoptable kitties! Stay tuned tou our social media and blog for upcoming Kittyoga dates.
Humane Education
The Leon County Humane Society provides young people with humane education presentations and opportunities to interact positively with animals. Upon teacher request, LCHS staff and animal ambassadors routinely visit with classrooms in Leon County Schools. Visits are also made for children in private schools, summer camps, and homeschool programs. The importance of spaying and neutering is worked into every lesson.
During the summer of 2016, LCHS partnered with the Hartsfield Elementary School 21st Century program. LCHS staff provided (35) 2nd-5th grade students with lessons in humane education while the students gave back to local animals in need by creating handmade toys. The students learned about animal rescue, fostering, and adoption, as well as basic pet care. An emphasis was placed on the importance of spaying and neutering pets to combat pet overpopulation.
Furry Friends Friday
Tune your radio to 98.9 every Friday morning between 9 and 10 am for Furry Friends Friday! Hosted each week by Star98's John & Tammy, Furry Friends Friday features a companion animal from our Foster and Adoption Program as well as news about LCHS events and activities.
Paw Prints Calendar
The Paw Prints Calendar is one of our most popular annual fundraising projects. The calendars themselves feature hundreds of photos of dogs, cats, kittens, puppies, horses and even the occasional llama or turtle. Paw Prints calendars are a cheery way to stay on schedule and they make perfect holiday gifts for all the animal lovers on your list.
Share this article
Related Posts