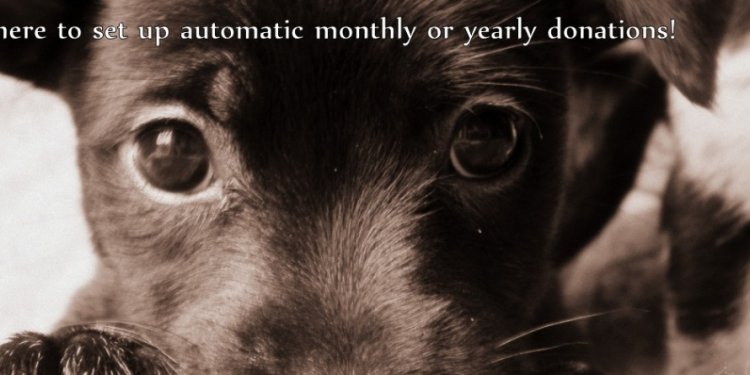 SW MI Humane Society
Frederick S. Upton Foundation $150, 000 Challenge Grant to Benefit
Humane Society of Southwestern Michigan Capital Building Fund
BENTON HARBOR, Mich. The Humane Society of Southwestern Michigan (HSSM) announced today that the Berrien County-based Frederick S. Upton Foundation has issued a $150, 000 challenge grant to support construction of HSSM's new shelter. Through this challenge, the Frederick S. Upton Foundation will match all donations to HSSM's Capital Building Fund, dollar for dollar, up to a total of $75, 000 in 2016 and again in 2017. Meeting this challenge will bring a total of $300, 000 to HSSM's Capital Building Fund.
HSSM operates the only no-kill shelter in Berrien County: located at 641 South Crystal Avenue in Benton Harbor, Michigan. Its current shelter, built in 1963, is undersized, outdated, inefficient and in need of costly repairs. At full capacity, the shelter is home to only about 60 dogs and 100 cats. A new shelter is vital to the HSSM's mission to provide a safe haven for homeless dogs and cats in southwest Michigan.
Land for a new shelter has been purchased on M-139, north of John Beers Road in Royalton Township. Construction plans include a new medical area, administration, training and education sections, and separate wings for the dogs and cats. The new shelter will significantly increase the number of animals rescued, preventing them from ending up in high kill facilities.
The total cost for the new shelter is $2 million, and HSSM has already raised more than $900, 000 toward this goal. The Frederick S. Upton Foundation's challenge grant will bring HSSM $300, 000 closer to realizing its dream for a modern, efficient and safe home for the homeless cats and dogs in its care.
Anyone interested in learning more about HSSM's shelter plans or donating to the Capital Building Fund can visit HSSM's website at 269-927-3303, or by mailing payment to the address listed below. HSSM also accepts donations through the Berrien Community Foundation.
About HSSM
The Humane Society of Southwestern Michigan was formed in 1934. Its mission is to provide food, shelter and medical care for the homeless, abused and unwanted cats and dogs in southwest Michigan. Its secondary goals include finding forever homes for the animals in its care, and educating the public concerning responsible pet ownership. HSSM operates the only no-kill shelter in Berrien County. On average, HSSM saves more than 400 dogs and cats each year.
HSSM is a 501(c)(3) not-for-profit corporation. All donations are tax-deductible in accordance with local, state and federal tax laws.
Share this article
Related Posts