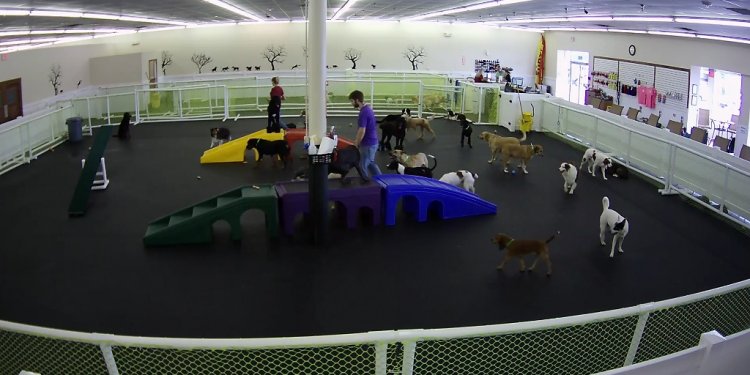 Jacksonville Pet Rescue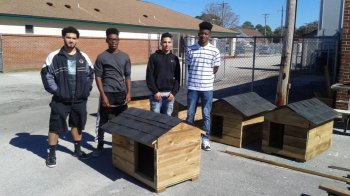 ARS_Blog_DTOP_BelowTitle_300x250
Ashley Maisano
High school shop students in Jacksonville, Florida, are learning how to make dog houses for local shelters and cat houses for stray cats. These wooden structures provide a great space for the animals to seek shelter in.
Their shop teacher, Barry Stewart, came up with this idea 14 years ago when he was teaching at a school in North Carolina. Through Forsyth County Animal Control, he heard about Houses for Hounds, a program that provides houses to lower-income residents who own dogs.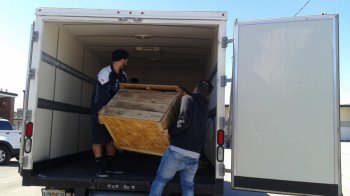 With building these dog and cat houses, the students also learn the basics of building actual houses, except on a much smaller scale. The framing technique and terminology for pet housing is the same as for a regular house. Students also get to learn creative problem-solving skills.
Not only does this project stimulate their minds, but it also gives them an opportunity to help animals.
"Each year, there are always a few students in the class that are passionate about pets and put a little extra effort into it. They want everything to fit perfectly and spend a lot of time and care on what they're doing, " Mr. Stewart told PEOPLE.
At his current school in Jacksonville, Mr. Stewart is continuing to teach students how to build these houses, which are being donated to Friends of Jacksonville Animals, Inc. In his time as a shop teacher, Mr. Stewart and his classes have donated over 600 dog houses and 100 feral cat houses!
Share this article
Related Posts