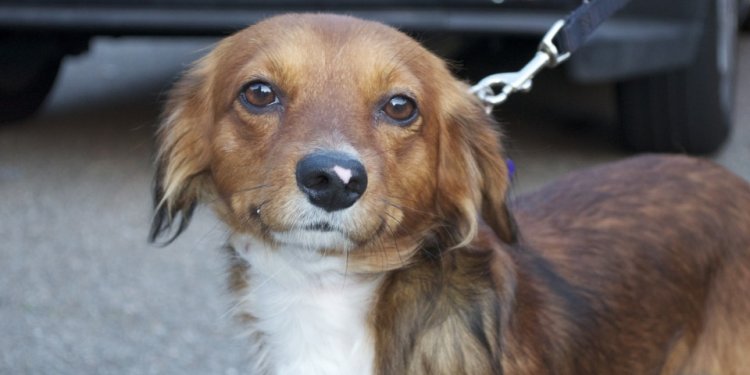 Adoption a Pet Rescue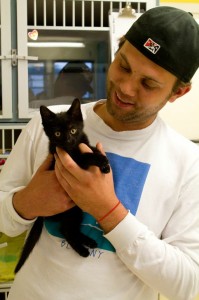 Adopting a Pet from the Animal Rescue League
We're thrilled that you've decided to adopt your new best friend from the Animal Rescue League. As one of the largest and most comprehensive animal care shelters in the tri-state region, we take great pride in finding good homes for the companion animals in our care. Please take the time to review the information that follows. It will help you to make an informed decision for your household. After all, a pet can be your companion for up to 20 years.
When coming to adopt an animal, please be sure to give yourself enough time to get to know the pet you are interested in adopting.
What's included?
All adoptable pets at the Animal Rescue League have already been spayed or neutered, as well as micro-chipped, de-wormed, and treated for fleas. They are current on vaccinations and other necessary medical care. While all animals have been thoroughly checked by our veterinarians, we cannot guarantee the health of any animal.
Adopters will receive 30 days of free pet health insurance with Shelter Care, all of your new pet's medical records, a vaccination certificate, and spay or neuter certificate. In addition, dog adopters living within the City of Pittsburgh will receive the first year's license.
Qualifications:
All persons must be 21 years of age or older to adopt a pet. You must bring photo identification and every member of your household needs to be present. In addition, if you plan to adopt a dog and already have a canine family member, you must bring him or her along for a meet and greet. If you rent your home, you must bring a copy of your lease stating that you are permitted to keep pets in your residence. If you own your house, our staff will check county real estate records. If a record cannot be found, we may ask for proof of ownership. Please call our Adoption Department for more information or if you have questions. We do not limit adoptions to any particular geographic area and, in most cases, you can leave with your new best friend the same day you visit us!
Adoption Fees:
Adoption fees are charged to help us offset some of our costs for caring for the thousands of animals that enter our doors each year. They help us to ensure that animals are in good health, spayed or neutered, vaccinated, and loved. Fees to adopt individual pets can vary by season, the type of animal, age, & adoption location. In general, dog adoption fees range from $100 – $250+ (puppies and purebred fees are higher). The vast majority of dogs have an adoption fee of $175. Cat adoption fees can range from a donation to $100, depending on the time of year. At special events, we often waive adoption fees in lieu of a donation. Adoption specials at our shelter are always posted on our social media pages.
Adoption Hours:
Sunday from 11:00 am – 4:30 pm
Monday from 12:00 pm – 4:30 pm
Tuesday from 12:00 pm – 7:30 pm
Share this article
Related Posts