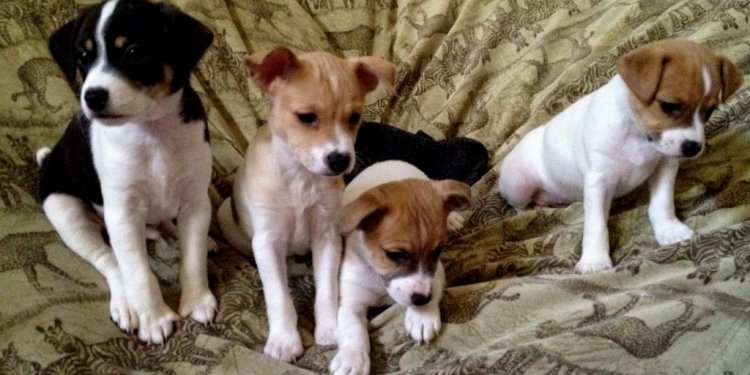 Puppies Jacksonville
8102 Blanding Blvd
Jacksonville, FL 32244
(904) 771-2354
I can't say enough positive things about this place! I LOVE the friendly environment and people who work here!! They were so open to answering any and all questions. They even allowed customers to interact with their puppies and take them into a booth to play with. My husband is deployed and we were in the market of looking for a mini-dauschund and although they had a male available; my husband wanted to physically be here to help with the decision making process. So, when he returns for Christmas - I know exactly where we will be headed to add a new family member to our household. The photo attached is of the sweet mini-dauschund I found at Puppies Galore. The different types of puppies / dogs I saw there were: Cheeweenie, Chihuahua, mini-Dauschund, Golden-Doodle, Poodle, Bichon, Walrus, Schnoodle, Schnauzer, Beagle, German Shepard and Bulldog.
I'm giving 3 because I like the store. The puppies are cute and I love being able to play with them like they allow. On the other hand. The company they do business with is JUNK! We bought a dog through their stupid WAGS lending... and it's awful. I guess they expected us to read and fully understand the agreements.. we thought we did. Guess not. We don't own our dog. We are "leasing him" lol what? So at the end when we are done paying his payments, which I might add that we are paying 2800 even though the dog was 1100, we can pay a 200$ fee to own him??? Okay yeah. That's incredibly stupid. My advice. DO NOT buy a dog from here unless you're going to pay full price at the time of buying! Lesson learned the hard way!
Terrible. Disgusting. Over priced and sad. The poor animals that are in the small cages are miserable looking but would you expect anything less? Some of those dogs were almost 6 months old (bigger breed dog I.e. Great Dane labs ect) in these small cages. The two young girls that worked there just sat and talked about partying ect. As if any grown adults want to hear young teens talk about getting drunk. Nobody offered any information or even to hold any of these attention deprived animals. This place is just plain awful and I wish I could give it zero stars.
I feel very strongly that the way a business makes you feel at all times can really make or break a business. I am so disappointed that the only time the employees here are kind and gracious is when you are giving them money and taking dogs off of their hands. We were loyal customers since last year. We told everyone about them and highly recommended them because they were good to us when we bought our golden from them. However when we realized that the sibling puppies we initially purchased from them was not a good fit for our family, they were absolutely rude beyond believe. We felt we were doing the right thing by bringing them back less than 24 hours later because we knew there were other families who were interested. We brought back everything they had given us, unused, and explained that it's better for the puppies to be in a home where they feel fully loved and cared for, then to be with us where we could not provide for them. We had bit more than we could chew. They were disgusted with us for doing what we felt was right and they treated us like absolute crap. We will never provide them with our service again and we recommend looking elsewhere because there are some absolutely wonderful people who want to give puppies a home that will treat you well and be gracious to you.
Bought 4 labs over the years from this place just bought another boy lab very happy with the employees. Place is very clean and you could see they care about the animals.
Who doesn't like puppies? Great place to go visit when you just want to feel happy! They let you pick them up and hold them. Love this place! Highly recommend! :)
Share this article
Related Posts