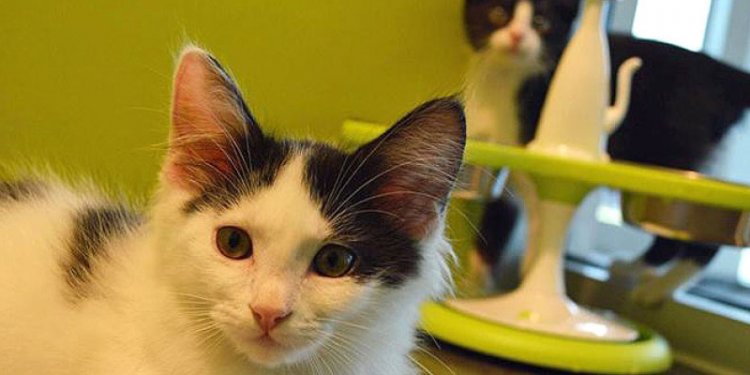 SPCA Jefferson
Looking for a meaningful and lasting gift for a Pet Lover? Donate a Kuranda dog bed to a shelter dog or cat in the name of a friend or family member.
A personalized Gift Card will be mailed to them to inform them of the wonderful gift you have selected for them.
Donate a Kuranda bed
Adoption Events
January 21st - Jefferson Feed, 2949 Veterans Suite A (next to Trader Joes), 11 am - 3 pm
February 4th - Jefferson Feed, 4421 Jefferson Hwy. @ Central Ave., 11 am - 3 pm
March 4th - Jefferson Feed, 4421 Jefferson Hwy. @ Central Ave., 11 am - 3 pm
March 18th - Jefferson Feed, 4421 Jefferson Hwy. @ Central Ave., 11 am - 3 pm
Most Saturdays - Gretna Farmers Market, Gretna, 10 am - 12, Call 504-349-5111 for info.
New adoption events are added regularly. Please check back.
News
Spay/Neuter Help - Visit the Jefferson SPCA's website for information on low cost spay/neuter.
Rabies Vaccines
Rabies vaccines are offered at the East Bank Shelter on Wednesdays between 10:00 AM and 11:30 AM. Animals must be at least 4 months old. Price for intact pets is $20. Price for spayed or neutered pets is $15. Dogs need to be leashed, and cats need to be in carriers.
Microchips
Microchips for dogs and cats are offered at the shelters during regular business hours. The fee is $25. Dogs must be leashed, and cats need to be in carriers.
Dog Behavior Workshops
Learn why your dog may jump on visitors, destroy household items or bark excessively, and how you can prevent such behaviors by attending the next Jefferson Parish Recreation Department Dog Behavior Workshop.Owners Only (no dogs). Cleary Playground Room 1. Wed. Jan. 18 at 7pm and Tues. March 14 at 7pm. Call (504)736-6999 Ext. 1 22or email CRodriguez@jeffparish.net for more information or to register.
Dog Obedience Classes and Puppy Classes
Jefferson Parish Recreation Department offers a full program of Eastbank dog training classes. Classes include the AKC 'STAR' puppy classes, beginners classes and intermediate classes Call (504) 736-6999 Ext. 118 or email CCallais@jeffparish.net for more information or to register.
Who We Are
We are the Animal Shelter Department for Jefferson Parish. We operate two open-admission animal shelters at #1 Humane Way in East Jefferson near Elmwood (504) 736-6111 and at 2701 Lapalco Blvd. in Harvey (504) 349-5111.
Volunteering
Interested in volunteering or fostering to help the animals at the Jefferson Parish Animal Shelter? If so, contact the shelter - 504-736-6111 for East Bank location and 504-349-5111 for West Bank location.
Adopting a Friend
Please visit our shelters to meet our friendly adoptable pets. Or, visit us at one of our adoption days in the community.
The adoption fee of $67 (cash or credit card) includes at least the first set of vaccinations, worming, microchip with registration and the required spay or neuter operation. Dogs are tested for heartworms. Cats are tested for FeLV/FIV.
Jefferson Parish's East Bank Animal Shelter at 1 Humane Way is located on the Earhart Expressway service road near Clearview Parkway in Elmwood. If you haven't visited us before, call (504)736-6111 for directions.
Directions to the East Bank Shelter:
The ONLY WAY to drive to the Jefferson Parish Animal Shelter is by traveling north on South Clearview Parkway as if coming from Jefferson Highway or from Huey Long Bridge. (If you are coming from the other direction on S. Clearview, make the U - turn by the light in front of Wendy's.) Get in the second lane from the right as you near the hospital. At the light at Citrus and S. Clearview Parkway (by hospital), veer onto the New Orleans/Harahan North 3139 (Earhart). Stay in the LEFT lane, and it turns LEFT to become the Service Road. On the LEFT side of the LEFT lane, you will see green signs marked "Animal Shelter." Follow them. Curve LEFT under the overpass and follow the road until you can turn right to enter the Jefferson Parish Animal Shelter parking lot. This is #1 Humane Way. The entrance to the Jefferson Parish Animal Shelter lobby is in the front of the building.
The West Bank Animal Shelter is at 2701 Lapalco Blvd. (corner of Peters Rd.) in Harvey (504) 349-5111.
Directions to the West Bank Shelter:
If you are coming from the East Bank, go to the Westbank Expressway from the Crescent City Connection or you can take the Huey P. Long Bridge. (From Huey Long Bridge, stay on Hwy. 90 until you cross overpass. Exit right to Westbank Expressway.) Stay on Westbank Expressway until you reach Mac Ave (Exit 5) in Marrero. Merge onto Westbank Expressway and turn right onto Destrehan Ave. Continue to traffic loop under Lapalco bridge and merge right onto Lapalco Blvd. Cross the Lapalco Bridge and make first U-turn on left. Veer to right on frontage road and turn left on Peters Rd. Turn left on Lapalco Blvd. Jefferson Parish Animal Shelter will be on your right.
Hours: Both shelters are open during the following hours for adoptions: Monday, Tuesday, Wednesday and Friday 9am to 5:00pm; Thursday 9am-6:30pm; and Saturday 10am-3:00pm. We accept stray animals and allow people to look for their lost pets up until closing time - one hour after adoption hours end.
The shelters will be closed Monday, January 16 in honor of Martin Luther King Day.
Wish List
We can use the following: donations to the Jefferson SPCA Heartworm Treatment Fund for shelter dogs, Pup-Peroni, Small Milk Bone dog biscuits, one inch binder rings, towels, medium size zip ties, wooden clothespins, powdered KMR (kitten milk replacement), kitten bottles, dry shampoo, baby wipes, peanut butter, Kongs (original large type for dogs), ping pong balls, tennis balls, cat teaser toys, 18 gallon plastic storage containers, pooper scoopers, collars, leashes, double sided mounting tape, pens, Sharpies, permanent markers, dry erase markers, plastic clip boards, small battery operated wall clock, poop bags, corks, large shoe boxes, exercise pens, sturdy outdoor chairs, gift cards to Walmart, Lowes, Home Depot, Office Depot. Also see our
Share this article
Related Posts