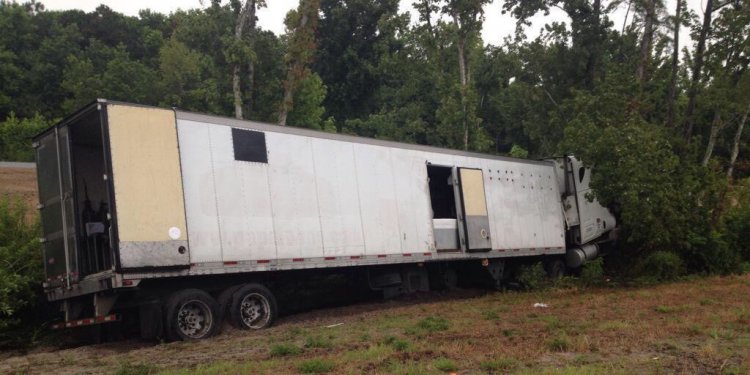 Orlando, Animal Rescue
After four months in his watery hospital room, Manatee No. 15-02 was ready to go home.
He was the second manatee rescued by SeaWorld in 2015 — hence his ID number. He was also one of more than 26, 000 sick, injured or orphaned wild animals SeaWorld Entertainment has helped during the last half-century, including an annual record of more than 1, 600 in just the first half of this year.
The sea cow lived in a rehab pool, wearing a specially designed wetsuit to help him remain buoyant. He gained 70 pounds, nourished by gruel through a stomach tube and then solid spinach and Romaine lettuce.
One recent morning, he was wrapped in a sling, hoisted by a crane and loaded into a van for a drive to Titusville. Workers carried him on a stretcher and lowered him into the Indian River. In seconds, he disappeared.
"It's a good part of the job, " said Pedro Ramos-Navarrete, supervisor of animal care at SeaWorld. "This is the payoff."
SeaWorld's rescue work takes place behind the scenes and outside the gates of its theme parks most commonly known for its killer whales. Those whales have become increasingly controversial ever since the anti-captivity documentary "Blackfish." As attendance has declined and corporate partners have bailed, promoting its conservation work has taken on new importance for SeaWorld.
New Chief Executive Officer Joel Manby told analysts recently that "the more we can make that direct link of, 'Supporting SeaWorld helps protect and save animals in the wild, ' it becomes a different conversation. So everything we can do in our power to communicate that message in all regards … that's very important to us."
Though SeaWorld laid off more than 300 people last year amid financial difficulties, the company said its commitment to rescue and rehabilitation has not waned. The staff that spends part of its time on wild-animal care has remained steady — about 200 workers, the company said.
"We work for an organization that doesn't blink and says, 'Go do what you've got to do, and don't worry about the cost, '" vice president of veterinary services Chris Dold said.
SeaWorld, which generated $1.4 billion in revenue last year, said it spends millions annually on rescue, a number that fluctuates each year. That is for work done at its three namesake parks and Busch Gardens.
Except for state funding for manatee work — about $590, 000 in the 2013-2014 fiscal year — Dold said SeaWorld generally does not receive government reimbursement.
Workers are on call round-the-clock to help with situations such as 19 manatees recently getting stuck in a drainpipe and a mass sea-lion stranding in California this year. At theme parks, they care for injured and sick animals in tanks and in veterinary offices.
Government agencies often coordinate the work. Wildlife rehabilitation groups sometimes call for help. Once in a while, injured birds get dropped off at the security gates.
Most of SeaWorld's rescued animals — more than 16, 000 — have been birds.
The tally also includes more than 7, 000 sea lions and seals, 1, 900 turtles, 530 manatees, and 480 dolphins and whales over 50 years.
Without SeaWorld, "there would be a lot of animals … that wouldn't have a place to go and wouldn't have quality rehabilitation, " National Oceanic and Atmospheric Administration marine biologist Sarah Wilkin said.
Even some SeaWorld critics such as marine mammal scientist Naomi Rose acknowledge the program's worth. It's "really important, and believe me, people would notice in a bad way if they disappeared, " said Rose, who opposes keeping orcas in captivity.
Share this article
Related Posts