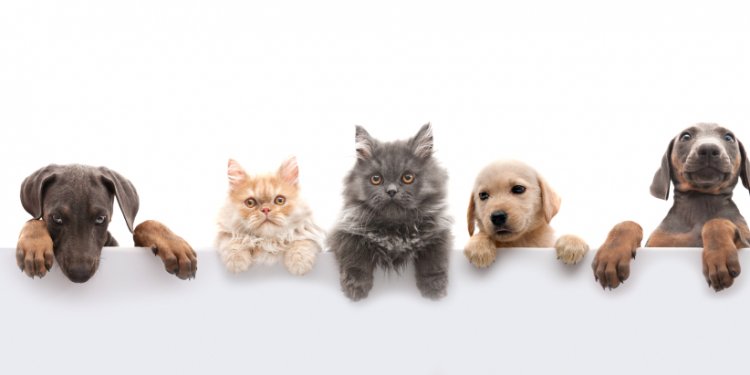 Long Island Animal Rescue groups
Last Hope, Inc. is a not-for-profit, tax-exempt organization that is dedicated to the rescue and rehabilitation of death-due pound, stray and abandoned animals.
Through its many programs, Last Hope is attempting to reduce the tremendous cat and dog overpopulation problem on Long Island, encourage responsible and economical pet ownership, and transform the public image of the typical pound animal.
HISTORY AND TIMELINE
Last Hope, Inc. is an approved 501(c)3 not-for-profit organization.
2016 marks 35 years of animal rescue for LAST HOPE! From a two woman organization in the 80's dedicated to rescuing death-due pound animals in 1981, Last Hope has grown into an organization of over 500 volunteers and supporters and has moved into our new Wantagh Adoption Center which, for the first time houses, both cats and dogs under one roof. With this new move brings the hope of being able to place well over the current 600 cats and over 100 dogs a year into carefully screened homes. We are still working very closely with many of Long Island's municipal shelters and have offered assistance and our expertise to many these shelters as we strive to improve the care and adoptability of the shelter dog or cat.
We also conduct many outreach efforts into the Long Island pet owning community by offering free or low-cost veterinary care and spay-neuter to individuals who meet certain criteria. We have worked with several Long Island shelters to offer low-cost or free spay-neuter for feral cats, rabies vaccines and microchipping. In addition, Last Hope has been a long-term advocate for feral cats and has instituted programs targeted at educating the public about these cats and assists the public with a heavily utilized feral cat spay-neuter initiative known our FIX-A-FERAL program. At least 10, 000 feral cats have been spayed by Last Hope in the last 10 years through our feral cat programs!
We are attempting to control the overpopulation problem on Long Island by spaying and neutering every cat, kitten, dog or puppy that we place prior to adoption, offering a low-cost spay/neuter program for feral cats and advocating for the mandatory spay/neuter of all animals in the Island's municipal shelters.
From the beginning, Last Hope never denied assistance to ANY stray or abandoned animal in need despite a three digit bank account balance at times. We advocate for those who cannot speak for themselves and have learned to change with the times and become proactive when needed. We hope that we can continue our work for many years to come so that eventually every animal born on Long Island is wanted and able to be placed into a loving and responsible home.
LAST HOPE'S TIMELINE (1981-2013)
1981– Founded by Janet Brasco & Gerry Walsh to rescue "death-due pound" animals.
1982– Established as a 501 (c) 3 not-for-profit organization.
1982– Thrift Shop opens in Huntington to help fund rescue efforts.
1987– Organization becomes active in feral cat trapping.
1991– Linda Stuurman becomes Last Hope president; forms a board of directors.
1992– Begins to offer Low-Cost Pet Vaccination Clinics.
1994– Launches Pet Adoption Days.
1996– Begins 24 hour showcasing of cats & kittens in two PetSmart locations.
1997– Starts work with PETCO stores; Dog Program begins to grow.
1999– Opens Cat Adoption Center in Huntington; starts work with PetSavers Foundation.
2000– Recruits 100 volunteers.
2001– Begins 24 hour showcasing of cats and kittens at Pet Supplies Plus locations.
2002– Opens expanded Cat Adoption Center in Huntington.
2003– Begins 24 hour showcasing of cats and kittens in Petland Discount locations.
2003– Initiates the Fix-A-Feral program; 12, 000 cats have been spay/neutered since then.
2005– Begins showing cats at PetSmart in Huntington.
2005– Opens Dog Adoption Center at Basic Pet Care Animal Hospital in Lindenhurst.
2006– Celebrates 25 years of rescue and rehabilitation efforts.
2007– Holds first free feral TNR spay/neuter clinic.
2008– Hosts the Pit Bull Predicament conference at Suffolk Community College.
2008– Offers low cost microchip clinic at Wantagh Park with help of the Mayors Alliance.
2009– Receives grant from Pet Peeves, Inc. to hold free rabies vaccine clinics to public, and to offer free spay/neuter for pets of owners experiencing financial setbacks.
2010– Provides free rabies vaccine clinics open to the public for their pets twice a year.
2011– Celebrates 30 years of rescue and in June opens new Dog & Cat Adoption Center in Wantagh, leasing the first floor of the closed Bide a Wee facility.
2011– Enlists the help and dedication of over 200 volunteers.
2011– Presents the Bully Breed Brigade on Nov. 13 together with the Town of Hempstead Shelter.
2011– Hosts screening of documentary-"Beyond the Myth" at Cradle of Aviation Museum IMAX Theater on Nov. 13.
2011– Tradition of "Trees of Love" moves to Wantagh.
2012– Hosts second Bully Breed Brigade with Town of Hempstead Shelter. Tia Torres tapes an episode of Animal Planet's "Pit Bulls and Parolees" during the event.
2013– Volunteer pool increases to over 350 people.
2013– Holds 3rd Bully Breed Brigade with Town of Hempstead Shelter and the assistance of Rock n' Rawhide bringing a showcase of bands to the event.
Share this article
Related Posts