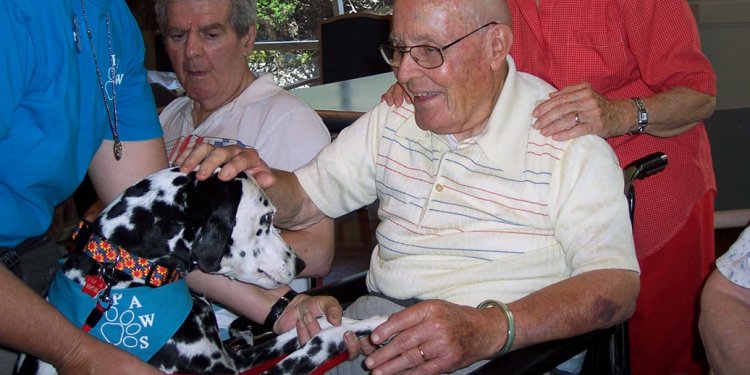 Orange County FL Pet Adoption
Orange County Animal Services, Seminole County Animal Services, Osceola County Animal Services and the Pet Alliance of Greater Orlando are teaming up to host a Central Florida shelter pet adoption special. All four shelters will be reducing adoption fees for dogs and cats to $12 for the month of December. This "Home for the Holidays" adoption promotion will help spread awareness for the homeless shelter pets who are ready to find a new family.
"The homeless animal crisis tragically impacts all of Central Florida, " said Fraily Rodriguez, Vice President of the Pet Alliance of Greater Orlando, "area animal shelters have aligned with the single focus of saving lives this holiday season and we are asking the community to do its part by adopting a dog or cat." Kim Staton, Director for Osceola County Animal Services added, "we want all the participating shelters to be empty for Christmas. That would be a huge gift to the animals and community."
Uncontrolled breeding of dogs and cats and selling of puppies and kittens online and in stores contribute to animal homelessness. Animals adopted from shelters are spayed or neutered, completely vaccinated, microchipped for identification, and examined by a veterinarian.
"This holiday season, please consider bringing home a very special gift from our family to yours – a lovable shelter pet!", said Bob Hunter, Seminole County Animal Services Manager. "Open your heart and your home to our partnership pets, and you'll be making a difference in both of your lives."
Four area animal shelters have combined efforts to support the "Home for the Holidays" adoption promotion:
The goal for the adoption promotion is to adopt out a total of 2, 000 animals from the participating shelters during the month of December. Animals available for adoption are viewable on each participating organization's web site. Contact animal shelters individually for specific information about a particular adoptable dog or cat.
"While every animal in our shelter is warm and well taken care of this holiday season, we know they would rather be snuggling with a new family in a cozy home, " said Dil Luther, Division Manager for Orange County Animal Services, "we encourage everyone who is ready for the life-long commitment of owning a pet to adopt this holiday season and experience the unconditional love they have to offer."
Share this article
Related Posts