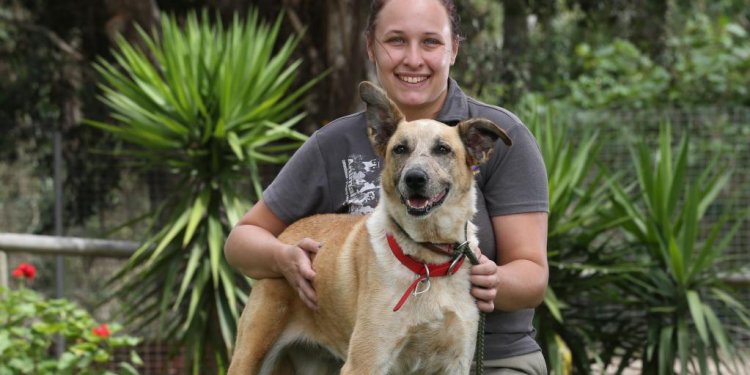 Gold Coast Dog Pound
City of Gold Coast's (City) lost and found service helps minimise the risk to our pets and any adverse impact on the community and the environment, by keeping lost animals off the streets.
Found animals
If you find a lost animal, contain it somewhere safe. Find out what to do next from the list below:
It's healthy: Report the animal by calling us on 07 5667 5990*. We can assist by contacting the owner of a dog if it's registered with the City and wearing its registration tag.
If we're unable to contact the owner, the pet can be taken to the nearest pound or we can arrange for a pick up (please note, this can take approximately two hours).
It's sick or injured: Call 1300 ANIMAL (1300 264 625) or take the animal to a vet.
It's deceased: Please call us on 07 5667 5976.
*After business hours, this number will offer an option to enter '1' to be diverted to our After Hours Emergency Service number.
Note: concerns about the welfare of an animal or suspected animal cruelty can be reported by calling 1300 ANIMAL (1300 264 625) or by completing an online form on the RSPCA website.
Lost animals
Contact the City as soon as possible on 07 5581 7600 to record your animal on our Lost and Found Register. The register is updated daily and includes details of all animals which have been notified to the City as being lost, found or impounded. We will search the register to determine if your animal has been found, however it is recommended you visit the pound to view the animals in person.
After-hours: try local vets - your pet may have been taken there for safe-keeping.
What else can I do?
Contact the RSPCA or the Animal Welfare League, surrounding neighbours, vets and other councils.
Post a message on social media, such as Facebook. There are pages dedicated to helping Gold Coast animal owners reunite with their lost pets.
Place advertisements in local newspapers.
Note: if you have reported your animal as lost and it has been found, don't forget to contact us on 07 5581 7600 to remove your animal's details from the register.
City pounds
Coombabah - Shelter Road
(Heading east along the Gold Coast Highway, Shelter Road is the next left turn after Marble Arch Place).
Phone: 07 5581 7600
Monday to Friday - 8am to 5.30pm
Saturday - 8am to 4.30pm
Public holidays - 10am to 2pm
Closed - Sundays, Good Friday and Christmas day
Stapylton Rossmans Road
Phone: 07 3807 0580
Monday to Friday - 8am to 12.30pm
Closed - weekends and public holidays
Merrimac Holding Pens, Boowaggan Road
Stray animals found within and outside of service hours can be housed in one of our holding pens at Merrimac.
Collecting your pet from our shelter
Please note, after contacting the owner, registered, micro chipped and identified animals will be held for a period of five working days. Unidentified animals are held for a period of three working days. If the animal's owners have not been located at the end of these periods, the animal may be re-homed by the Animal Welfare League.
When you come to the shelter to collect your pet, you will need to:
show identification - if you are picking the animal up on behalf of its owner, you will need a letter of authority (or verify with the owner over the phone) before the animal can be released.
pay a release fee - additional fees may be charged to cover the time your pet has spent in the pound. Release fees cover some of the costs associated with the City rescuing your animal and attempting to reunite you with your animal.
Rescue and reuniting fee: $123
Sustenance fee for all animals (cats and dogs): $21 per day (fee commences only after the second day)
Share this article
Related Posts