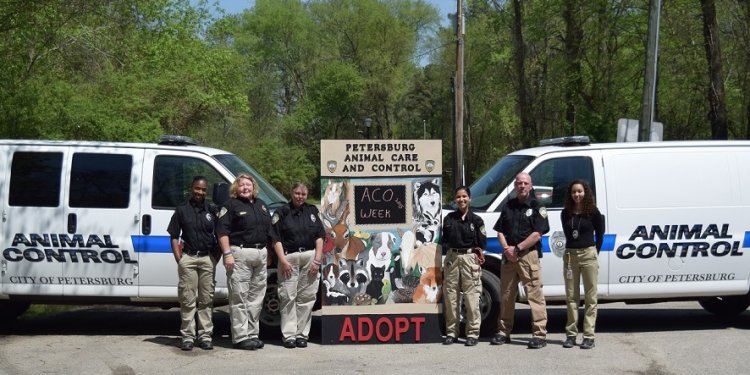 Petersburg Dog Pound

In 2015, we started the Pet Food Pantry as a way of keeping pets in their homes and with their families, instead of in shelters. In our first year, we have been able to offer more than 100, 000 pounds of pet food to qualified, low-income families.
To qualify, you must fall under one of the following categories:
Food Stamps

Medicaid

SSI

HUD Program

TANF (AFDC)

Head Start

Work Study

Medicare

Pay Stub (verify income meets below)
Or fall under one of the following income guidelines:
# of Humans Living in the House

Gross Household Annual Income

OR

Gross Household

Monthly Income

Less than $25, 525

Less than $2, 127

Less than $34, 225

Less than $2, 852

Less than $42, 925

Less than $3, 577

Less than $51, 625

Less than , 302

Less than , 325

Less than , 027
Distribution Location
Please park in front of the building and walk around to the back. Because of people and animals walking in the back area, please do not drive your car around to the back. We will have volunteers to help carry food to your vehicle.
Distribution Dates
Food will only be given out on the last Saturday of each month from 11am – 2pm with the exception of holidays. Dates are subject to change.
What To Bring and What NOT to bring
Please leave your animals at home. It is too hot in Florida to leave your animal in a hot car where the heat becomes excessive very quickly and can result in the death of an animal.
Please bring:
Proof of Spay/Neuter for Each Pet
Proof of Income Qualifications
Valid Florida Photo Identification
Donations Make This Possible
As a volunteer-run program, all of our pet food is donated to us by members of the community including individuals, local Walmart and Target locations and grants that we are awarded to purchase food. We are only able to continue this program through donations. If you can contribute, please drop off any of the following food during shelter hours.
Dry Dog Food
Dry Puppy Food
Dry Cat Food
Dry Kitten Food
Treats Made in the USA
Share this article
Related Posts